Ayushmann Khurrana: Multifaceted and Unstoppable Talent
Ayushmann's inspiring journey proves that true talent never goes for waste if we continue to strive in the right direction.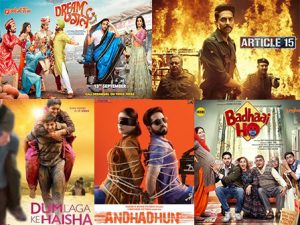 The epitome of endurance and the powerhouse of talent, who has always greeted his failures as a gateway to inexorable opportunities, created a better version of his own self through his self-taught virtues. His persistent effort to combat the struggle and stand out of the queue has not at all been a rosy way. As Ayushmann Khurrana celebrates his birthday and steps into the 35th league, let us look back into his miraculous achievements, which undoubtedly is an outcome of all the years invested in working whole-heartedlywithout expectations.
The recent wave in Bollywood demands the acquisition of talent more than fame. The contemporary era is known for its flexible perspective towards a film and its artists. But things weren't the same a few years ago when this exuberant, attractive and exceptionally endowed guy from Chandigarh took an attempt to be under public notice.
Suppressing his undying spirit for acting, Ayushmann decided to take little steps towards a flourishing career. The abundantly proficient actor went on to excavate his skills apart from acting and took part in reality shows. Acting since the age of 17, Khurrana took part in shows like Pop Star in Channel V (2002) and also accomplished his dream to be a known personality after winning MTV Roadies Season 2 (2004). The cape of success was never a hurdle to his educational accomplishments and he proudly landed himself as a radio jockey after post-graduating as a journalist.The job of a radio jockey in BIG FM, Delhi, laid slabs of victory for him. His enticing voice and ability to hold people's attention helped him back the Young Achievers Award in 2007.
Feeling mesmerized by his progression, Khurrana unveiled his enduring desire and tried his luck to explore the city of dreams.
---
---
His previous connections worked as a ladder to reach his ultimate destination, and he toiled himself once again to earn the ticket to Bollywood.
Khurrana was seen as a video jockey in Roadies again and also hosted a lot of reality shows and award functions, fascinating people with his awestruck outbursts till Shoojit Sircar analyzed his capability and casted him for his second movie Vicky Donor (2012).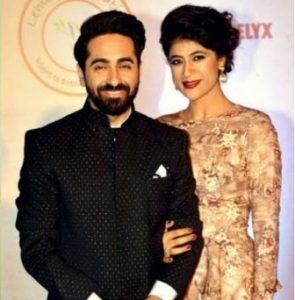 After 8 long years, the multi-talented young actor secured a space in the silver screen and gave a googly to the entire film fraternity. The romantic comedy was definitely a show stealer but Ayushmann's incredible acting skills and his endeavour to compose and sing songs left an imprint on all of us for years.
Fighting for nearly a decade now, Khurrana sensed the real essence of a quality actor. His perseverance and determination to learn new things improvised with every challenge he reckoned. His humble and down-to-earth characteristics are a result of him treading slowly towards his yearning fame. He is eternally grateful to have gained his glam in a way unlike other phenomenal artists.
The versatile actor has tried his hands on a lot of plots and amazed people to a great extent.Though there have been slumps, it didn't disrupt the willpower of the performer. His completely altered, out-of-the-box and miraculously amazing performance of a middle-class boy, who lives in dreams in Dum Laga Ke Haisa (2015) opposite Bhumi Pednekar, set him on a never-ending roller coaster. The same duo reappeared on-screen in Shubh Mangal Savdhan (2017) and amused everyone with his humorous yet natural acting skills.
The year has been great for this overtly talented actor. He never played 'Andhadhun' to be able to achieve the National award.
His unsurpassed ability to step into the ordinary people's shoes made him a great artist to deliver the matter of social importance. Article 15 (2019) was one of his most successful creations.
---
---
Amidst his undeterred fortitude to convey smash hits, he is multi-dimensional in all aspects. His ability to wield the pen in an awful manner was witnessed in the book Cracking the Code: My Journey in Bollywood written by Ayushmann with the help of his writer wife Tahira Kashyap. There have also been instances of his poetic skills on his Instagram and twitter handles. His innate capacity to write songs is not only the commendable aptitude in him but also his beautiful voice in singing them is more than praiseworthy. There have been viral song albums of Ayushmann including O Heeriye, Orrey Monn and many more.
The 35-year-old extraordinarily brilliant actor has been boosted with all the love and appreciation lately, and he has started his eternal journey to astound everyone. The man of our dreams is all set to startle with his Dream girl avatar. As the actor productively completes another year of his blissful life, his alliance below and beyond the industry prays for his ceaseless success andalso his ability to convey uninterrupted entertainment.