COVID-19 and Children: Reflections on World Day Against Child Labour
Child labour reduction will further slowdown as countries grapple with this new health emergency and economic slowdown, and ending child labour by 2025 will be a herculean task.
Working in the anti-child labour space for some time now, I have seen many things—victories, slow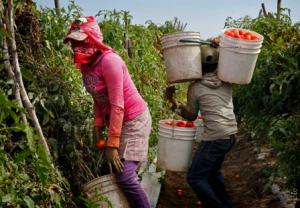 progress, emerging trends, fresh global targets, newer alliances and actors, re-packaged strategies, changing donor landscape, and diversity of challenges and adventures. Yet, what I see now is totally unprecedented with the anti-child labour community standing at a very critical juncture. We are only five years away from meeting the child labour target under the Sustainable Development Goals (SDGs) – the first of the 169 socio-economic-ecological targets that the global community has committed to achieve. We are only six months away from 2021—the UN declared International Year for the Elimination of Child Labour. Before COVID-19 took over the world in February, we knew that we only had to get the number of 152 million child labourers (still a very large number and an estimate) down to zero. But now, sadly the task to reach zero is more complicated and difficult than ever.
Yet, we do know that child labour reduction will further slow down as countries grapple with this new health emergency and economic slowdown, and ending child labour by 2025 will be a herculean task. Also, we do know that many thousands of children will be at risk of child labour as many families continue struggling for survival due to the socio-economic impacts of the virus. The roots of these socio-economic impacts are well-known and contribute to the incidence of child labour; the COVID-19 crisis has simply put a sharper point on these same challenges. This development and the wealth of experience on child labour, the Global March Against Child Labour possesses is enough to draw insights on the impacts on children, to get started to address the possible damage caused by the virus and not let it undo the progress we have made so far. These insights will be our guiding light.
---
---
Beginning with the impact on education is obvious. With 188 countries having closed schools to contain the virus, 1.5 billion children's education has been affected. 368.5 million children who rely on school meals have lost access to a reliable source of food – a known school meal programme that keeps children in schools and prevents child labour in many regions across the world. Subsequent government efforts to ensure education continuity via different methods are much needed, but brim with limitations. Remote learning initiatives will leave out many students. Only 30 per cent of low-income countries have introduced national distance learning platforms. Further, 50 per cent of students don't have access to computers, many don't have internet at home, and the majority come from vulnerable groups.
Among others, we know that girls will be most affected, given their limited access to technology vis-a-vis boys.
Rural areas will especially take a hit. In my calls with civil society members from Africa, it is learnt that the Ugandan government is providing learning materials in villages, but in very limited quantities, leaving the parents to bear the photocopy cost, provided they find a machine in their village. Clearly, the joint effect of school closures and economic distress will add to the existing vulnerabilities of many communities, leading to school drop-outs and a higher risk of child labour.
Next is the impact on income and livelihoods, especially for the informal sector – the largest economic sector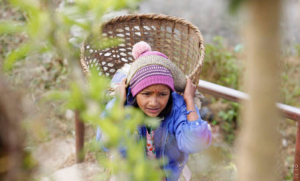 and the top employer of child labour globally. About 1.6 billion informal sector workers have been severely harmed by the lockdown measures taken across countries, affecting their capacity to earn. For many workers, i.e., daily wagers, contract workers, and migrants who have almost no safety nets, this could mean sending their children to work to cope with rising poverty. It is estimated that 49 million people will fall into extreme poverty this year due to COVID-19, and one can infer what that would mean for children. I will share a recent experience here. I have been volunteering with a citizen's group providing cash assistance to the affected families in India, many from the informal sector. At least 65 per cent of the families I have spoken to have children, all at home, unable to continue their education. With these families barely managing 2-3 basic meals currently, after the lockdown, the chances of their children returning to education will be slim, regardless of the exact numbers. Lastly, the informal sector may see an addition to children working on the streets as well as an aggravation in the situation of street children already working due to limited economic activities in cities and a greater risk of contracting the virus, given their living and working conditions.
---
---
There will also be implications for child labour across other sectors. Children in domestic work—a hidden, largely ignored form of child labour, widely popular and accepted amongst the middle class—may see a rise and more exploitation, especially for girls. Families would agree to send their girls to cities for work for less money than earlier. Agriculture—the largest employer of hazardous child labour may also see a surge in child labour as smallholder farmers, migrants and seasonal workers suffer economic shocks due to closed markets amidst the lockdown. There are also repercussions on child labour on account of how COVID-19 is impacting the supply chains – domestic and global. A case in point is Colombia, where proposals have been put forward to lower the minimum age for child labour in coffee sector to cope with labour shortages in with the upcoming harvesting season. Another example is Bangladesh where the shrimp sector has been hit by Amphan cyclone, a sector that is largely informal and will affect the livelihood of adults, making them and their children vulnerable to exploitation.
Also, there are chances that there may be a spike in the worst forms of child labour, whose exact numbers have always not been known, given its clandestine nature. Child trafficking and child bonded labour may become more common as poor families are left with no choice but to pledge their children against emergency loans at high rates of interest. Child prostitution and online pornography may also increase as spending more time indoors or online becomes the new normal for many. Further, an increase in use of children in armed and violent activities may be a possibility as economic distress and social orders get disturbed in already fragile and conflict affected states.
Lastly, authoritarian governments may compromise on human rights and labour rights, relaxing child labour laws among others or neglecting children's issues altogether, citing reasons of need for economic recovery.
Latin America could be a case in point where Bolivia reduced the minimum age for work to 10 years to counter extreme poverty, some years ago. In addition, recently our members from the region have reported less support for child labour by their governments, to the extent of denying permission to hold meetings of anti-child labour groups.
There are many more insights, some still unfurling. But, so far all these interwoven realities make it clear that one can't overlook the impacts on children and child labour, at least in the short and medium term, though varying in intensity across geographies and communities. These insights are more than sufficient to not play the waiting game and instead act. It is time to "accelerate progress towards eradication of child labour", in action. For starters, three actions are recommended. In one sentence they are – one, identify and reach out to the most affected communities made more vulnerable by the virus; two, provide financial assistance including direct cash transfers to them to meet their basic needs and reduce chances of children being pushed to work; and three, prioritise efforts to ensure continuity of education of their children, using all available means. While this is not an exhaustive solution, it is a much-needed start. And I hope the Pathfinder Countries which have committed to accelerate efforts to meet the child labour target under Alliance 8.7 (global alliance for ending child labour by 2025), will spearhead this start. It would be a critical contribution.
The writer is a human rights advocate with expertise in child protection, working at the Global March Against Child Labour, a Southern-led global civil society organisation. She can be reached on twitter @purva_gupta