Unprecedented Times Call for Unprecedented Efforts
COVID-19 has been an experience of a lifetime for many, the power of people, the power of volunteerism, the power of Empathy!
Coronavirus tohpatanahi, lekingaribi mar degihume (I do not know about coronavirus, but we would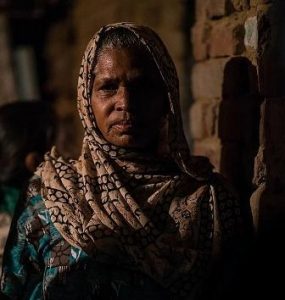 have surely died of poverty), Apne mere se ache se baatkiyawohikaafihai" (You spoke to me nicely that's enough. Reena (name changed). A week ago, she was not sure of her family's survival.
Like Reena, millions of lives in India got disrupted when there was a call for lockdown, against the COVID-19 pandemic.
I am Chitra Iyer, Founder of Space2Grow, a social impact consulting firm that works as an accelerator for non-profits and community-based organisations (CBOs), with the aim to bridge the gap between funders/donors and non-profits and CBOs.
March 24th, when there was an announcement of the lockdown, I was sure that this is going to impact millions who will be affected by no work, no money, no food. It was at this time a group of acquaintances from Delhi—Himanshu Sharma, Rashi Soman, Rajen Makhija, Abhishek Gupta – and I, came together and started a COVID-19 relief initiative called 'India Care Collective' (ICC) to help individuals, like Reena, and families suffering due to the clampdown.
We did not want to be mute spectators, we wanted to be there: making a difference. The idea was to connect the donors directly to beneficiaries whom they would transfer their donations online, to ensure immediate direct cash transfer. The idea was for the donors to experience the stories, and develop a connect that's sustainable, even if the lockdown continues.
---
---
In the midst of the humanitarian crises, where social distancing and country wide lockdown are the only vaccine available to us, protecting the most vulnerable became a challenge. We realised that one of the best solutions is direct cash transfer during this deep and unprecedented crisis. Money in the pocket of poor allows them to buy ration, connect through mobile recharge and gives them confidence to deal with this crisis, which is exactly what we needed.
Mobilising across 100 + Volunteers in the country and reaching out to 421 +donors, we have been able to benefit 4000 + families by raising over INR 60 lakh in a period of three months.
What's keeps us going is the heart-warming stories. A few of the many has been penned down below:
Javed (name changed) is a daily wager residing in Bangalore. Living with his wife and granddaughter, the pandemic became extremely burdensome on him and made him helpless. Battling with cancer, he isn't physically fit to do any kind of work. In spite of adverse circumstances, working as a wager is his response to the huge responsibilities he has on his shoulder as the only breadwinner in his family. With no financial assistance to support Abdul's treatment, and no money to provide for his medication and basic amenities, hope was the only thing which kept him going. Donor's generosity restored Javed's hope and gave his family a sigh of relief.
Truly said, "It is because of hope that you suffer. It is through hope that you'll change things"
Kunti (name changed) is an 18 years old courageous girl from Bihar, who walks over patriarchy and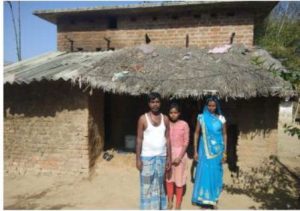 doesn't let it steal her fundamental rights. Repudiating child marriage, she fought her way to go to school and recently completed her 12th. She helped her family reach out to ICC and we were very privileged to be a part of her story.
"This is the story of 27-year old Ruksar (name changed), a mother of threeyoung children whose husband was convicted two year back and is serving sentence. Shunned by the family and neighbours, Ruksar lives in a small dilapidated room in a slum near Mayurvihar, New Delhi. She took up odd work in houses to sustain her family. She often slept hungry, but her only solace was that after a hard day's work, she could give a full meal to her children, and this kept her going. When we at ICC spoke to her, we found her absolutely broken. More than any assistance, she needed someone to speak with, someone to just tell her that this too shall pass, that she will be able to protect and nurture her kids with the same dignity with which she has managed all these years!"
There are so many Ruksars who need financial assistance and a friend they can speak with … and we at ICC are doing just that!
Each of these stories are unique and speaks volume of the hardships, and undying hope.
Some calls have been so gut-wrenching that volunteers and the core team have gone out of our way to ensure money reaches, even if we didn't find funders. Besides fulfilling the needs, there has been a lot of learning for us, the biggest being the awareness gap.
---
---
When the lockdown was imposed, there was very little means to educate the underprivileged regarding the seriousness of social distancing. Plus, many did not know how to take help from the government. Panic and fear were still looming over people. They were not assured enough that the crisis can be solved with the right measures. While we were making calls to assess the needs of the beneficiaries, we used these as spaces to create awareness and a sense of comfort to ensure they understand the situation.
An experience of a lifetime for many, the power of people, the power of volunteerism, the power of Empathy!