ASER 2018 Report: School Enrolment at a High, Students' Skills Lacking
The survey documents the basic reading and arithmetic skills of students of Standard III, V, and VIII, and their ability to read at least a Standard II text.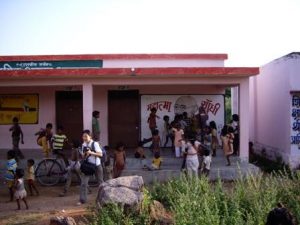 The Right to Education (RTE) Act 2009 which mandated free and compulsory education for 6-14 year olds and has been credited with reducing "inequalities in access between states" and significant improvements in school infrastructure. The Annual Status of Education Report – 2018 (ASER 2018) report, published by the ASER Centre in collaboration with Pratham has shown that the proportion of children (age 6-14 years) who are not enrolled in school stands at a mere 2.8 per cent in 2018.
While the number of girl children out of school has fallen drastically to 13.5 per cent and has been consistently improving over the past decade, private school enrolment has remained stable at 30.9 per cent.
This yearly nationwide survey, conducted this time across 596 rural districts, provides a snapshot of children's schooling and learning for a representative sample of children across rural India.
Student Skills Lacking, Show Marginal Improvement
However, students' foundational skills in reading and basic arithmetic have shown that much remains desired from the quality of teaching and education in rural schools.
---
---
The survey documents the basic reading and arithmetic skills of students of Standard III, V, and VIII, and their ability to read at least a Standard II text, and recognise numbers and solve basic arithmetic problems such as division and subtraction.

"The numbers have only shown marginal improvement from the results of ASER-2016 and 2017. However, several states have shown remarkable increase in student's basic abilities."
For instance, Chhattisgarh, Kerala, Uttar Pradesh, Mizoram and Punjab have shown over five per cent increase in student's reading skills, but the reading level of Std. VIII students has remained unchanged in most states since 2016. However, four states – Punjab, Uttar Pradesh, Maharashtra and Tamil Nadu – have shown student abilities in Arithmetic has increased by over 8-10 per cent over the last two years.
In the age group of 14-16, a similar percentage of both girls and boys (77 per cent) were shown to be able to read a Standard II text.
"However, when tasked with 'daily problems' such as telling the time, volume, purchasing books etc. the number of children who could solve such problems has troublingly been under 50 per cent."
However, there are widespread disparities between states when it comes to basic skills. For instance, while over 75 per cent of Std. V students in Kerala can read a grade II text, the proportion drops to a mere 34 per cent in Jharkhand which shows the stark level of inequality among states with respect to educational facilities and achievement.
State of School Infrastructure
In 2018, ASER visited 15,998 government schools with primary sections. 9,177 were primary schools and 6,821 were upper primary schools. Here, the student attendance in both primary and upper primary schools was found to be hovering around 72 per cent, while teacher attendance has stayed around 85 per cent.
"Substantial improvements in infrastructure were noted over the last eight years, which the report held to be an effect of the policy interventions through the RTE Act."
The fraction of schools with usable girls' toilets reached 66.4 per cent in 2018. The proportion of schools with boundary walls increased by 13.4 per cent to 64.4 per cent, and the percentage of schools with a kitchen shed increased to 91 per cent. The proportion of schools with books other than textbooks available increased to 74.2 per cent. The number of schools with an open playground nearby was recorded as 8 of 10.
Widespread Disparities hidden by National Averages
The report however has repeatedly noted that the national averages hide severe disparities among states with respect to both basic skills of students, and the infrastructural facilities at these schools. For instance, Jammu and Kashmir and most of the north-eastern states have shown a lack of playground facilities, access to clean drinking water, mid-day meals and the like – with less than 50 per cent of schools having these facilities in these states. Less than 50 per cent in these states also had functioning girls' toilets, which has been shown to affect enrolment and dropping out rates of girl children.
---
---
This shows that there are significant barriers to funding, outreach and educational facilities in these states, all of which need urgent intervention from state governments. RTE implementation needs to be followed up more religiously for schools to show improvements.
"Gender barriers also need to be addressed in states where a significantly lower proportion of girl students have basic skills as per the report."
The lack of basic skills among students remains a worrying trend, although significant improvements have been noted. Foundational skills among students need to be encouraged and taught better, so that students are able to carry out daily life tasks, and are well-equipped for the needs of an ever-changing job market and world.