Corona Crisis Unlocks Reforms Outlet
India's agrarian economy has secured its food security but exposed disaster management issues and inadequate health infrastructures.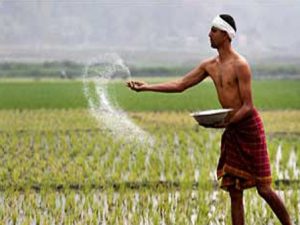 The world is still making sense of the virus allegedly unleashed by China but what the virus would leave behind is anyone's guess when it comes to the global economy.World leaders are balancing between public health concerns and economic needs to the best of their ability given the prevailing circumstances in the respective country. It's no one argument why the economy now is subservient to public health.Undoubtedly, the pandemic has exposed several issues around the disaster management preparedness, adequacy of health infrastructures, culture of dealing with issues running high on emotions and above all competency in leadership style around the world including India. To illustrate,the percentage of health to GDP budget for us is much lower as compared to developed countries;despite the average life expectancy there is more by over 10 years reflects our relative commitment to healthcare. Similarly, our cultural degeneration is well demonstrated when social distancing had to be enforced with danda (lathi). Again, attacking frontline workers speak a lot how you and I have learnt to behave in a situation like this. Let's acknowledge it's a window meant for genuine introspection.
---
---
It is pertinent our economy was already showing strong signs of sliding, and the pandemic is only further fuel to the fire. Growth decline on successive quarters has been a great concern not just to the treasury rather worrisome for remaining stakeholders in the ecosystem. Still worse, COVID-19 disruptionis acting as an extra blow to it. However, "ultra-optimists tend to downplay the fallout by placing reliance on the silver linings. Considering the might of the new enemy in damaging the economic health, even experts usually leaning towards the establishment are not reluctant to acknowledge the writing is on the wall. And the absences of solid assurance from competent sources that worst is over yet substantiate their anticipation".
The art of economic governance can barely be equated with the art of political governance. Since both converge at the country's leadership level,it is however speculated for the use of this turning point as an unplanned occasion to carry out reforms otherwise not possible so far.
Given the complexity involved, it's never going to be a smooth affair in sailing through major reformist legislative actions.
Yet, we are presented with the opportune time for undertaking initiatives even if those are radical in some ways, likely to be the catalyst in redefining the financial destiny of a sizeable chunk of the humanity domiciled in India.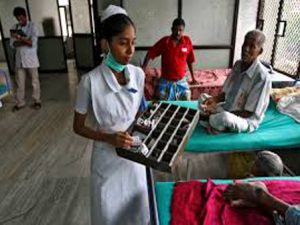 There may be multi-pronged strategies for rolling out reforms and as such may not be localized only to a few sections within the overarching economic governance model.Like any other model,our model too has cracks. But owing to compulsions largely political, probably remedial measures were not adopted optimally and as such led to the dangerous coexistence of governance model and the cracks in it.
It may be relevant to remember how the middle class got formally recognized for the first time since liberalization process began in the early 90s, but it was ironical not to have followed through actions providing a safety net for the financial security of the newly carved out section. This is important to call out if high intellect minds remain busy solving the problems bothering the rich for perpetuity and all our social welfare programmes are meant for financially marginalized sections of course with a good intent, who does the middle class fall back upon is a question needs to be answered honestly.
The current unfortunate unfolding is an eye-opener for so many issues around our economy, which we may have ignored to see so closely.During this grinding halt, those in the bottom and middle of the pyramid are being subjected to the worst kind of sufferings. While the poor are struggling for securing the basic needs for their dependents, middle class neither has the luxury to have a rich lifestyle in isolation nor qualifies for aids and assistance. A large chunk of our population today identifies themselves with middle class and this automatically demands policy makers to give adequate weightage to the interest of this class. They can safely be termed as growth engines in the sense they simply create maximum demand for consumption which is the single largest propeller in a developing economy. Time to revisit the policies since it is not going to be the business as usual. It is believed beyond a reasonable doubt that middle class can seldom be taken for granted if we were to be serious about inclusive growth. "Importantly, middle class centric development policies must not be perceived as an antithesis to the pro-poor policies.Significant to note, over the decades, more poor have been created than rich, which is a testimony to the ever-existing fault in our system". To galvanize our cherished growth aspiration, we are called upon to respond to this glaring anomaly with right if not perfect approach.
The catastrophic adverse impact of the pandemic is also creating a level playing field among different geographies across continents. In fact, this is the time, we can reboot our manufacturing and trading template de-novo inour best interest.Without being unethical, there exits ample scope for reconfiguring our foreign trade position against partner nations in measured ways on a case-to-case basis.It's in our interest that we should play our trump cards and seize the opportunities created in the aftermath of the virus in a fair and just manner yet expedient from the angle of national interest.
Financial sector's overhauling has become fundamentally inevitable for our growth to the next level. The dimensions of the mess are unknown and unfolding of every major financial mishap has witnessed chaos and unsettlement to an unacceptable level. Steps taken so far are partly substantive whereas mostly symbolic and merely represent good optics.
---
---
India continues to be an agrarian economy, and this has indeed proved to be a blissful phenomenon.A clinching piece of evidence could be even during this unprecedented period of crisis—our food security has not been threatened.Agriculture is to be restored to its original position as the largest job creator and farming communities need hand-holding till effective elimination of the large disparity between a farmer and a manufacturer or trader. No doubt, it requires a full-blown revolution to culminate in holistic resolutions of agrarian distress and pave way for reverse migration. On a side note without dwelling much upon the distinction between urban and rural India, the key to the decongestion of urban India lies in making rural Indian economy vibrant, which is why agriculture needs targeted focus on immediate basis. Besides, agriculture is a significant constituent of our GDP, but its charm has been on a constant decline and unfortunately, reactions by successive governments have simply not been good enough. Needless to say, 'Make in India', 'Digital India' and 'Skill India programmes must penetrate enough in rural India to meet the true spirit of our growth aspiration.
Another loose end in the system is our health sector, which neither proves to be enough during normalcy nor keeps us ready to meet a severe contingency. While India manages to have relative success in containing corona pandemic, the ongoing crisis can become a learning opportunity to commit higher investment in health care and to enlarge the human capacity for accelerated economic growth. "Our ultimate aim should be turning India to be the world's mother hub for drugs making as well as health care infrastructures. As a consequence, we could become the largest exporter of drugs and host to medical tourism".
For survival and progress, it may be wise if we reset our priorities remembering our past achievements. Evident success in spiritual, scientific and economic domains prior to colonial era speaks volumes of our innate strength and confidence, suggesting the highest level of resilience to surpass any disaster be man made or out of nature's fury.During his signature radio talk, 'MannKi Baat', PM Modi said, 'it would be nice if we stop refusingto accept our rich traditions.This has become almost like an integral part of our mindset largely because of hundreds of years of living in gulami (subjugation) but we quickly adopt when we see our traditions are embraced by others'. Let the virus not beat our original vigorous spirit; instead, let this be another beginning for a brighter tomorrow by pressing the right switches now.