COVID-19: Indian Prime Minister Announced Nationwide Lockdown
Indian Prime Minister announced a nationwide lockdown for 21 days. This is perhaps the largest country lockdown in history to fight against the COVID-19 pandemic.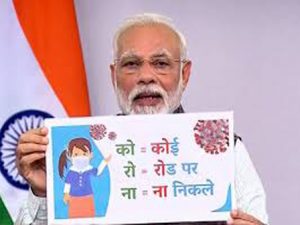 Indian Prime Minister Narendra Modi while addressing the nation yesterday announced a nationwide lockdown for 21 days, starting from 25 March 2020 to 14 April 2020, to fight the COVID-19 pandemic. Modi said, 'If we won't follow the nationwide lockdown for 21 days, we will be pushed back by 21 years'. The three weeks lockdown is like a curfew and would be more stringent than the Janta Curfew. He also urged the citizen to have patience and discipline. He appealed with folded hands to bear in mind that people are putting their lives at risk for our safety.
Social Distancing
Experts are saying that social distancing is the only way to fight COVID-19. It will help the nation to reduce the novel coronavirus up to 62 percent by The Indian Council of Medical Research (ICMR) study. The World Health Organisation (WHO) has repeatedly stressed on the importance of social distancing. The only key to prevent the viral infection from spreading is imposing restrictions on the movement of people and keeping them from coming in contact with those who have contracted the disease or are showing symptoms.
All commercial and private establishments to be shut except the ration shops dealing with food, groceries, fruits, vegetables, dairy, meat and animals fodder. However, district authorities may encourage and facilitate home delivery to minimize the movement of individuals outside their homes. Banks, ATMs and insurance offices will remain open. Print and Electronic media, Telecommunication, Internet services, Broadcasting and Cable services will work as usual. Petrol pumps, LGP, Petroleum and gas retail and storage outlets, delivery of all essential goods including food, pharmaceuticals, and medical equipment will be done through e-commerce.
---
---
COVID-19 cases in India rise to 565 in 22 states as reported by The Union Health Minister.
Prime Minister Narendra Modi imposed complete lockdown in all the states and Union Territories.
State-wise Corona Virus COVID-19 Cases Reported by The Union Health Ministry:
Mumbai: The most urbanized state of India is the worst hit by the Coronavirus pandemic. Mumbai reported the highest number of Coronavirus cases in India. The COVID-19 cases jumped from 64 to 101 in 72 hours. A 65-year-old man passed away in Mumbai on 24th March 2020. As per the Union Health Ministry, 107 confirmed cases reported with 104 active cases with two death.
Kerala: Kerala reported 28 new cases of the COVID-19,elevating the total to 95 in the state. Four patients were discharged. The total number of people under observation also rose sharply to 64,320;out of these 63,937 were in homes and 383 in hospitals. The chief minister asked the district collectors to clamp Section 144 of the code of criminal procedure if required.
Delhi: The capital of India first reported the Outbreak of COVID-19 on 7th March 2020. Delhi has a total of 29 active patients of confirmed COVID-19 cases with two death case and six recovered patients.
Karnataka has a total of 41 cases of Coronavirus COVID-19 patients after four more persons tested positive on Tuesday.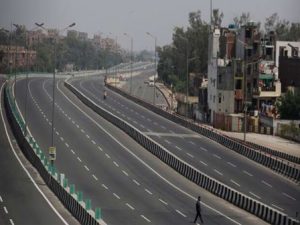 Uttar Pradesh: UP has reported 35 confirmed cases of COVID-19 including a foreign national.
Gujarat has reported 35 confirmed cases.
Rajasthan has reported 32 positive cases including two foreign nationals.
Haryana has 30 positive cases including 14 foreign nationals.
Punjab has a total 29 confirm of Coronavirus COVID-19 case.
Ladakh has reported 13 confirmed cases, while Tamil Nadu has reported 18 cases of Corona Virus.
West Bengal and Madhya Pradesh reported nine confirmed cases of COVID-19 each.
Andhra Pradesh and Jammu & Kashmir have reported seven confirmed cases each.
Chandigarh has reported 6 cases of COVID-19 and Uttarakhand has reported five positive Cases.
Bihar, Himachal Pradesh, Odisha reported two positive cases each.
Pondicherry and Chhattisgarh have reported a case of COVID-19.
In India, the total number of cases reported by the Ministry of Health is 565 confirmed cases with 515 active cases. In 40 cases people have recovered.