India and Australia Join Forces to Drive Innovation
Atal Innovation Mission and Australia's CSIRO to lead IA-ITC program.
The Commonwealth Scientific and Industrial Research Organization (CSIRO), Australia's national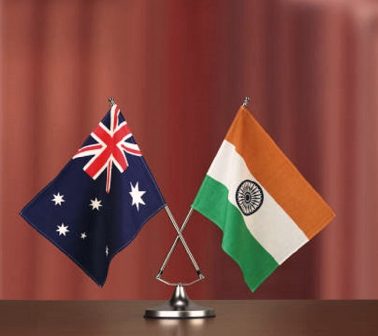 science agency and the Atal Innovation Mission (AIM), NITI Aayog, have joined forces by signing a Letter of Intent to encourage joint cooperation to drive innovation activities in areas of national challenges and shared priorities of both countries.
The action was taken during Australian Prime Minister Anthony Albanese's visit to India when he met with Prime Minister Sh. Narendra Modi on March 10, 2023, in New Delhi. The Prime Ministers' meeting covered various topics of shared interest. It looked at ways to deepen bilateral cooperation in several crucial areas, with innovation serving as one focal point.
The Letter of Intent between AIM and CSIRO calls for further cooperation in areas of shared interest and strategic priorities. It also acts as a general framework for collaboration that should make it easier to build more program-specific interventions.
The India-Australia Innovation and Technology Challenge (IA-ITC) is the centrepiece of the bilateral relationship. It is a programme designed to connect the innovation ecosystems of India and Australia to tackle our shared environmental and economic problems by assisting start-ups and SMEs on their commercialization journeys and bringing cutting-edge tech-based solutions covering topics like the circular economy, energy transition, and food system resilience to market. The programme aims to use the resources and complementary skills of both nations' innovation ecosystems.
The India Australia Circular Economy (IACE) hackathon 2021 saw university students, start-ups, and SMEs from India and Australia produce cutting-edge tech-based solutions for circularity in the food system value chain. The IA-ITC builds on this success.
Dr. Chintan Vaishnav, Mission Director – AIM, NITI Aayog, said, "We are happy to join CSIRO in promoting creativity and co-developing the India Australia Innovation and Technology Challenge. The chance for India and Australia to work together at various levels of the ecosystem, including start-ups, SMEs, business incubators and accelerators, VCs, and the industry, is intriguing, particularly the IA-ITC programme. Given CSIRO's extensive experience with Science and Technology initiatives, this will offer new vistas in information exchange and co-creation.
"CSIRO is eager to collaborate with AIM and address common global concerns. AIM has a distinguished history of supporting and capitalising on top-tier inventions and entrepreneurs. AIM and CSIRO are currently working on designing and developing the IA-ITC programme delivery model to ensure the IA-ITC is sustainable, innovative, impactful, and aligns with the strategic interests of both India and Australia. "We look forward to combining our strengths and expertise to create scientific breakthroughs that make a real-world social, economic, and environmental impact," said Jonathan Law, Executive Director – Growth, CSIRO. The programme is anticipated to commence in July 2023 officially.