Kejriwal didn't lose anything, but people did: Dharam Vira Gandhi
In an exclusive interview with Delhi Post, Dr. Dharam Vira Gandhi, Hon'ble Member of Parliament, Patiala, Punjab talks about his journey with AAP and his opinion on power sharing between the State and the Centre. He speaks about the ways in which he has emphasized on different important issues in his constituency like railway, water, narcotics as well as the challenges that need to be overcome to rebuild Punjab to its lost glory. The interview is part of the #KnowMyConstituency series where Parliamentarians from across the country will shed light on their achievements and talk about their hopes for a better tomorrow.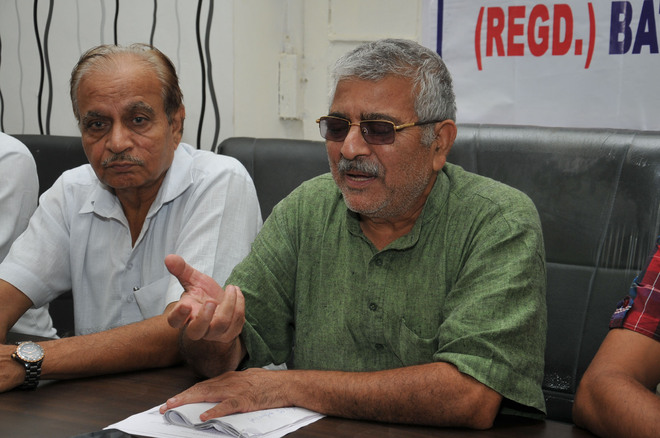 Delhi Post: What are your major achievements as Patiala's MP?
Dr. Gandhi: One of the major problems in Patiala is of poor railway connectivity. I discussed this issue with the railway ministry and they were convinced by my arguments and the needs of my constituency. Now two major lines, one from Rajpura to Bhatinda and second a new line from Rajpura to Chandigarh which connects 10 districts of Punjab to its capital. The condition of the government schools needed attention. Clean drinking water, toilets have been provided to all the schools and I believe that by the end of my term not only all schools but each student in Patiala constituency will have access to clean water and toilets and respectable seating. One of my major contributions has been introducing five bills in the Parliament. The first being the Sikh Marriage Act as Sikh community comprises a major population of the nation and the bill represents a very logical demand of the community. The second bill is regarding narcotics and is the NDPS Amendment Bill which is pending for discussion. I have also brought two bills on Women empowerment issues. Another bill introduced was on the right to recall. A very important bill introduced is Thalassemia Prevention Bill which is a very dreadful disease and this Bill will help India get rid of this troublesome disease. Issue of Punjab Rivers' pollution has been raised very forcefully in the Parliament as well.
Delhi Post: Thoughts about the current phasing out of AAP in national politics?
Dr. Gandhi: The Jantar Mantar phenomenon in 2012-13 was an example of mass political activism on such a large scale that I hadn't seen before. I myself was fighting for the exploited sections of the society, but for the whole of India, it was like a dawn of a new sun on the face of this country's politics which will reform the nation. With this vision I got involved in the Jantar Mantar movement and became a part of the Aam Admi Party. AAP was formed on four principles namely, economic and politic transparency, swaraj, intra party democracy and finally anti high command culture like it is in other parties. It took AAP only three years to say AAP is Kejriwal and Kejriwal is AAP. The momentum with which AAP rose and fell is the same. The reason for this fall is the abandonment of the principles on which AAP was formed. It promised a new phase in politics for the people, but their faith was broken and their dreams shattered which led to detachment of people from the party. AAP is responsible for this loss of possibilities that people had thought this movement would bring about. But now AAP is not a different party and is just like the other parties.
Delhi Post: What are your views on federalism and state's power share in democracy?
Dr. Gandhi: India was declared as a Union of States when the constitution was made. The Parliament reflects the Indian diversity itself. India is a country of multiple nationalities, sub nationalities, cultural, linguistic and religious identities and many more diversities. The slogan was Unity in Diversity in which diversity is primary and unity is secondary and the way to put this slogan to practice was through federalism. So, the subjects of governance were divided into three lists; the central list, state list and the
concurrent list. Slowly what happened was that the Centre started claiming subjects from the State list and the Centre became stronger. Regional parties all over India were taken under by the Centre and corrupted.
For the past 70 years, there has been a struggle between decentralization and centralization. Many subjects that were under the state list, for example, water in the state of Punjab have been distributed to other states. We have no issue in sharing water, but Punjab which was known for its rivers is now dealing with water shortage and is predicted to become a desert in the next 20 years. The Centre is responsible for this water loot. This led to economic problems for the farmers as farming became less profitable and as water is scarce, Punjab had to rely on groundwater which is also on the brink of drying. Punjab has
made numerous contributions, be it during independence struggle, nation's security, green revolution which solved India's food shortage; today the same Punjab is poor, rigged with suicides and addiction. To rebuild back this state, the Centre needs to grant it its due rights. All of the nation's treasure is in the states, wealth and GDP is generated in states, but all of its distribution is controlled by the Centre. This dichotomy should be removed and states should be empowered to develop themselves and interventions from the Centre according to federal rules should be minimum. Except major subjects like defense, telecommunication, other subjects should be under the governance of the states.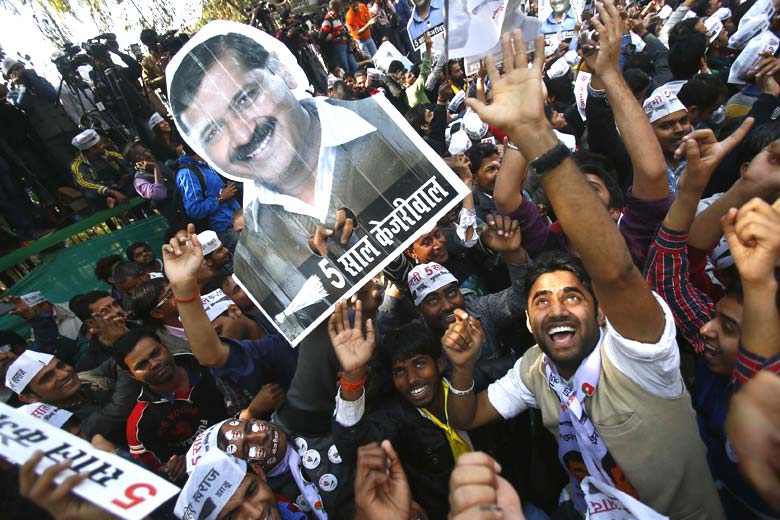 Delhi Post: What are your views on the future of existing regional political parties in India?
Dr. Gandhi: The national political scene in 20th century had parties in different states like Akali Dal in Punjab, DMK, RJD etc., all these parties coming into the 21st century have been coveted and corrupted and are unfit for politics in the 21st century. These parties have joined their economic benefits to the Indian Corporate Sector and their political benefits to BJP or Congress who are responsible for the present condition of the nation. The undemocratic practices need to end and a genuine democratic society, administration and polity needs to be established.
Delhi Post: What is the idea behind your new initiative- Punjab Manch?
Dr. Gandhi: To take forward the idea of Punjab's development, we are establishing Punjab Manch. Punjab Manch is not a political party yet, but it will be in the future. People of Punjab will stand for their benefit in a democratic way. Punjab now needs a strong regional party whose foundation is being laid and we're in contact with people and it'll gain the form of a regional party soon.