Opening up Space for Private Companies: Promise and Perils
India must ensure that it is not left behind in this new space race and the recent announcement by finance minister shall be a first step towards this.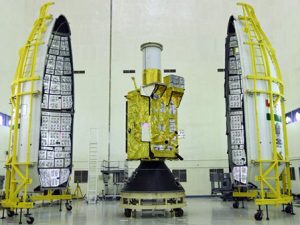 The Indian Space Research Organisation (ISRO) is one among the Big Six space agencies in the world. It plays an important role in space research, data collection and national security. While the government has been enjoying a monopoly in the space sector, the recent announcements made by Union Finance Minister Nirmala Sitharaman during her press meet on 17 May 2020, marked the advent of a new era for space exploration in India.
Against the backdrop of a broad range of initiatives announced by the government for achieving the Prime Minister Narendra Modi's vision of ' Atmanirbhar Bharat ', the government has opened doors for private enterprises in the key sectors of economy including space. The finance minister stated that private enterprises shall be 'co-travellers' with the government. She added that private sector shall be allowed to utilise and benefit from ISRO facilities to create a level playing field in satellite launches and space-based services. Regulatory framework shall be eased and private enterprises shall also be included in future projects like planetary explorations and outer space travel. It was also stated that start ups shall have access to India-specific geospatial data though with a lot of caution due to their sensitive nature. These changes, by enhancing the role of private sector in space, shall bring a paradigm shift in how space explorations and research have been conducted in India so far.
---
---
Private Sector Engagement Not New 
Before delving into the benefits to be derived and the perils to be avoided as a consequence of this move, it must be acknowledged that ISRO has not been completely isolated from private sector. Various efforts have been made by the government to bring private sector slowly, but surely into the field of space exploration. Since its establishment in 1969, ISRO has collaborated with various Public Sector Undertakings (PSUs) like Hindustan Aeronautics Limited, Mishra Dhatu Nigam Limited and Bharat Electronics Limited, along with large private sector entities like Larsen and Toubro, Godrej and Walchandnagar Industries. While the Assembly, Integration and Testing (AIT) role is restricted to ISRO, most of the private enterprises are Tier-2/Tier-3 vendors, providing components and services required. Recognising the potential of private sector players in generating profit, Antrix Corporation Limited  (ACL), created in 1992 as a wholly government-owned company under the administration of the Department of Space, came to act as a commercial arm of ISRO, enabling exploitation of its space products. Along with providing technological consultancy, it also acts as an interface with the private sector to enhance technology transfer. Recently, government has taken many measures to further the role of private sector. Acknowledging the absence of a national legislation clearly spelling out the norms and regulations involved in space exploration, the Space Activities Bill, 2017 was formulated seeking to 'allow private sector to build satellites, rockets and satellite subsystems'.
The bill sought to provide a clear legal framework for participation of private enterprises in space sector, as well as to ensure their compliance with the five international space treaties India is a party to.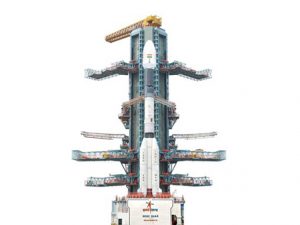 While the previous attempts at privatisation, like Satellite Communication Policy, 1999 and Remote Sensing Data Policy, 2001 failed to attract any Foreign Direct Investment (FDI) or a single licensee and hence did not meet with desired success, the Space Activities Bill is expected to act as a good start in encouraging entrepreneur activities and channelling cooperation of private sector, though there is much room for improvement. In addition, Remote Sensing Data Policy was revised in 2011, easing restrictions on use of satellite images and discussions are being held on revising the SatCom policy as well. Another important initiative taken was the NewSpace India Limited (NSIL), a PSU established on 6 March 2019 to scale up the participation of private industries in space programmes. NSIL is to aid technology transfers from ISRO to private players and promote space-based products and other spin off technologies.
The ISRO has been teaming up with private sector though in smaller capacities. It has outsourced responsibilities for production of hardware related to satellites and launch vehicles to private companies. ISRO also has plans to launch PSLV through a joint venture with the private sector. The space agency has established an outreach facility in Hyderabad to provide access to all raw data and computational facilities from ISRO for entrepreneurs.
Game Changer Announcement
The announcements made by the finance minister shall be a game changer since it enables the private enterprises to play more active role in the space sector. The new arrangement shall be mutually beneficial for ISRO and the private sector in many ways. Letting the private sector shoulder its share of responsibilities shall raise the cost-effectiveness of ISRO. The global space industry, valued at US$ 360 billion in 2018, is projected to grow to US$ 558 billion by 2026. However, despite the impressive achievements of ISRO, India's share is US$ 7 billion, only 2 per cent of global space economy. There is a sharp contrast between the annual budget for NASA which stands at a whopping US$ 25 billion and that of ISRO with its annual budget of US$ 1.45 billion. Parallel to this, there is also an increased demand for services from ISRO. Former ISRO chairman A. S. Kiran Kumar had pointed out how India's space capacity of 34 working commercial communications satellites is only capable of serving barely half of India's current needs, resulting in the agency being severely constrained to meet the ever-increasing demands from over 60 central departments, 29 states, and thousands of private sector companies. PSLV launches are also in demand due to its high success rate and cost-efficiency, despite the competition endured in the small satellite launch market due to presence of other state players like CNSA (Chinese National Space Administration) and private  players like Elon Musk's SpaceX and Jeff Bezos' Blue Origin. By transferring these tried and tested technologies to private sector, ISRO can not only save money and resources without losing its competitive advantage, but also focus on more cutting-edge missions like Gaganyaan, India's first manned space mission. This shall also provide a boost to government initiatives like Digital India, Make in India and Skill India. Increase in competition can pave way for more innovations and technological breakthroughs. Meanwhile, the space presents a slew of gold-mining opportunities for the private industries, from space excursions and asteroid mining to even the possibilities of colonising other planets and satellites.
---
---
India opening up space for private sector shall mean jumping in the bandwagon already occupied by countries like the US, Luxembourg and China.
NASA is the most visible model for public-private partnership in the space arena. Since the legalisation of privatised space travel in 2004, private companies have flourished through bringing cargo to International Space Station in private space shuttles, asteroid mining and advancing research on sending human to space. This has helped NASA to keep up space activities despite the budget cuts. For instance, the Space Shuttle Program, which brought astronauts and important cargo pieces to the International Space Station, was discontinued in 2011 due to NASA budget cuts. While American astronauts currently borrow a ride from the Russian vehicle Soyuz to reach the ISS, NASA is working on the Commercial Crew Program in conjunction with SpaceX and Boeing to develop spacecraft that can carry astronauts to low-Earth orbit and the ISS. With NASA planning to lease out ISS, it becomes more important than ever to initiate public private partnership and multiply the potential for space exploration in India.
Perils of Engagement
While the move of the government to encourage participation of private enterprises in space sector is to be welcomed, the perils involved in letting capitalism as the force behind space exploration must not be ignored. Accountability, liability as well as interests vary significantly between state-owned and private endeavours. Thus, even if private sector is able to implement decisions and fund projects at a much faster rate, they are inherently profit-motivated and might ignore the research value behind space explorations. Thus, the best of both worlds lie in the state assuming the leading position and taking the leash in its hands. This must be taken into consideration while framing the rules and regulations that demarcate the extent to which private sector is involved in space activities.
Dr. Joel Mozer, the chief scientist at US Airforce Space Command had stated, "The next great power conflict will be won by NewSpace" with the term New Space referring to privately backed state start-ups. India must ensure that it is not left behind in this new space race and the recent announcement by finance minister shall be a first step towards this.