The Upcoming Northeast Global Investor Summit 2023
The Roundtable was attended by Chambers/Associations and Embassies/High Commissions from various countries.
In preparation for the Northeast Global Investor Summit 2023, the Ministry of Development of the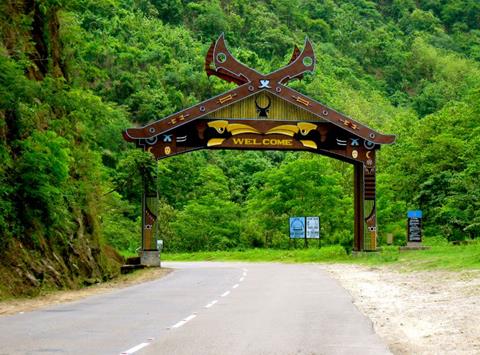 Northeast Region (MDONER) held a roundtable with bilateral chambers of commerce and trade associations in India yesterday at Vigyan Bhawan Annexe, New Delhi. Joint Secretary, Ministry of Development of Northeast Region (MDONER), Shri Harpreet Singh, presided over a roundtable discussion with bilateral chambers and trade associations in India to discuss, develop ideas for, and examine trade and investment opportunities in the Northeast Region.
12 Chambers/Associations, and 2 Embassies/High Commissions, including those from the US, SAARC, EU, ASEAN, Canada, UAE, Dubai, Japan, and Finland, actively participated in the Roundtable.
The Joint Secretary emphasised that the first "North East Global Investors Summit" will be held in Delhi in August 2023 by the Ministry of Development of Northeast Region (MDONER). FICCI and Invest India have joined as industry partners and investment facilitation partners, respectively.
State roundtables in the Northeast (April–May) and road shows in Mumbai (May 29), Dhaka, Bangladesh (June 13), Hyderabad (June 23), and Kolkata (July 10) will all take place before the summit. The roadshows will feature panel talks, roundtable conferences, and organised B2B and B2G meetings that will centre on the investment potential in India's eight North Eastern states. The summit will concentrate on several industries, including tourism and hospitality, agro-food processing, textiles, handicrafts, pharmaceuticals, healthcare, education and skill development, IT/ITeS, entertainment, sports, tea, and energy.
He informed attendees that the event would serve as a venue for an immersive collaboration between a few selected embassies, the business community, financial institutions, and relevant government stakeholders to forge cooperative relationships to enhance the North Eastern region's business and trading ecosystem. He emphasised that tangible results after the meeting are more important than just the summit itself. He also asked the delegates to create mutually beneficial partnerships to make the Summit a great success.
The chambers and associations discussed current investments, offered ideas for enhancing the investment ecosystem and committed to doing the required outreach to boost bilateral economic interaction. To improve the preparations even more and make them more thorough for all pertinent stakeholders, they also give their thoughts and recommendations on the proposed format of the event.
The participating delegates' recommendations and views were welcomed by the Ministry officials, who noted them. In his closing remarks, the Joint Director, MDoNER Mr. Pausiangmuang Tunglut, thanked the attendees and promised continued support from the Ministry, Invest India, and FICCI throughout the summit's preparation and beyond.