Will India give Modi a second chance?
Though Karnataka elections might have seemed liked a tug of war between the Congress and the BJP, but whatever happens in 2018, from now, is about the PM throne in 2019.
M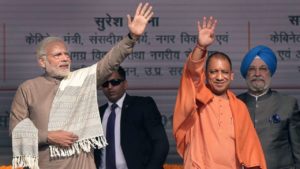 any anti-Modi swear persons could not suppress their shock and disappointment while the NDA led by the BJP won more than 300 seats in the Lok Sabha poll of 2014. After four years of rule it seems that their bitterness has manifold as expressed in social media and personal talks. Why Modi is/was a taboo in the country, though his election to the top position was through regular democratic exercise? Reasons are plenty; but the prominent question on his fifth year on the throne remains if his four year tenure did make any impact on the country?
Public discourse on this subject does not stick with one aspect; instead it varies from person to person. As we recollect, India is a diversified country. If there is any single party government, (though allies were accommodated in spite of BJP having majority) after a prolonged gap, which had indeed created several controversies and debates is no other but Modi's. Invariably many pollsters predict that there are bright chances for continuation of the scenario till 2024.
Political stability
Modi has given a stable government; but is it an able government? Finding cross sectional data, Modi is still favored by reformists who belong to educated middle-class, affluent sections and even NRI's and rural middle-class that might have been benefitted by free gas, Jandhan accounts etc. In the political front, the BJP has gained many major battles by reaching to the throne in state legislatures including the biggest Uttar Pradesh and retaining prestigious Gujarat. Near majority in Karnataka also seems to be a notable victory because capturing a southern state is helpful to boost up prospects in ensuring 2019 poll.
The party has few options to make alliance in the Southern regions following volte-face by two Telugu regional parties of TDP and TRS. It seems that it has chances to create an alliance with AIADMK of Tamil Nadu and other smaller forces in the region including of Kerala. Win at Karnataka comes handy as it won 17 seats from the state in 2014 paving way to enhance the tally next time. Still the party opens its score in Kerala, though it commands considerable support. The party came under allegation of democratic subversions due to capturing power through using Governors in few smaller states.
Development agenda derailed?
BJP won the power with development agenda put forward by Modi during 2014 campaign. It is true that he strides his attempts towards the promises, but evaluated that he missed his targets. Two major forced actions were carried through De-monitization and GST and received strong criticisms for their haste execution. Such negativities are sidelined since the actions proved that the exchequer is filled up with added revenues.
Sans the two actions general growth in terms of GDP has not crossed 8 per cent as predicted and the government is accused for its policy paralysis. Modi in fact wants to change fundamental thinking and design of the state function. Turning the planning body into a consultative institution is considered one of such change.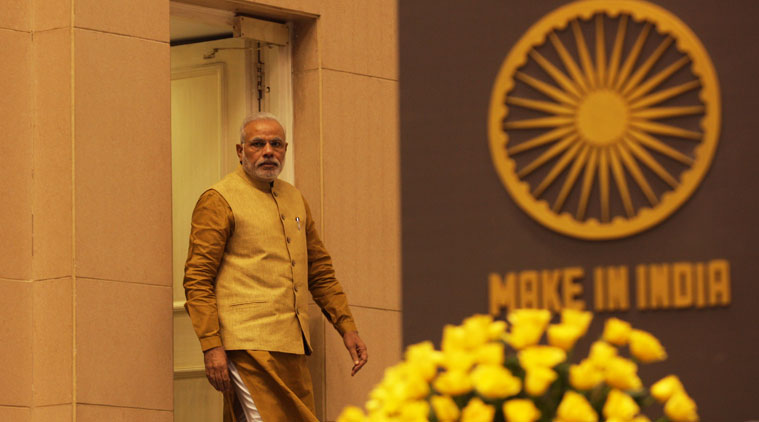 The newer arrangement is yet to suggest or deliver major changes in the approach of the government towards policies and programs it undertakes. Still the date there is no major push for uplifting rural economy, especially farm income and sustainable revenue sources for non-farm rural households. Unless there is a strategic program to stimulate rural economy dream of surpassing 8 per cent rate of growth is not possible, says many experts from both domestic and international arena. Farmers demand storage facilities to keep their products and to sell them when they get fair price in the market. Both state and central governments have not created such facilities to increase farm income. There is no or limited schemes to buy products of farmers without the intervention of middlemen. A digital solution to inform farmers about market demands is yet to reach remote areas. Beyond that irrigation and water supply to the rural public is under jeopardy as ground and surface water tables have depleted to dangerous levels. Providing powers to rural local bodies to protect and bring sustainable measures to keep water tables through programs like MGNREGP has been not mooted.
Digital Divide is the one of the contentious issues discussed across the globe. In India, the post liberalization growth in fact expanded the gap between the haves and have-nots. There are few attempts to bring down the gap and expanding social security measures to protect the poorer section is much needed. Improving social infrastructures and skill development are given prominent place among state government schemes. However, it will take time to accrue the benefit from such actions. Immediate intervention would be through increasing the wages to workers and making mandatory social security benefits to cover all unskilled workers. It is said that the GST regime has increased the tax obligations to low paid SME jobs and converting them into large scale units in turn providing permanent employment with higher social security benefits. Instead of this the government could encourage traditional artisan jobs and self employment among unskilled workers to boost their income and standard of living.
Despite several odds Modi regime has attempted to woo international manufacturing firms to participate in 'Make in India' campaign to augur industrialization further. Infrastructural development is another area of the government under continuous concentration.
It has also strives to build vast renewable power infrastructure in the country to combat green house emissions and reduce dependence on external sources for fossil fuels. There is a hectic private initiative to manufacture EVs in the country with the support of the government through concessions for such products. Irrespective such efforts taking solar and other renewable energy resources to rural areas are still lagging behind. Solar utilization in urban regions is also not under mass scale. Promoting solar utilization is yet to gain momentum. Community solar schemes shall be designed to make it as a prime source of energy for the rural mass being supported with service options. Employment for rural youth would increase by employing them with solar service and maintenance activities. Besides, other rural industries shall also benefit through the availability of sustained energy.
Smart cities scheme is seriously engaged by the state governments to strengthen urban infrastructure and with other scheme constructive houses to poor urban housing is being addressed. Already in Tamil Nadu Green Houses scheme was widely implemented by the government since 2011. It is one of the flagship schemes by late CM Jayalalithaa. Rural poor needs housing through such schemes where in urban housing is provided with multi-storied buildings. Besides, central government is also planning to construct houses under 'housing for all' schemes in the state. House rent takes sizable portion of the household expenditures in the state and urban poor are most hit by the prevailing high cost house rent.
Structural reforms in governance
Administrative and electoral reforms were much expected under Modi's regime. Releasing electoral bonds was the last electoral reforms and other long time demands such as Corporate Funding Consortiums and state funding of elections were not consulted either. Another total change of system into Representation by percentage of polling is not at all explored. Administrative reforms are not at all given any attention. Even Modi could not keep his promise of Minimum government; Maximum governance due to political reasons. Devolution of powers to local bodies and/or Gram Panchayats has not happened amidst state governments complain with center's usurping of powers; especially pointing at their revenue resources by recently introduced GST regime.
Was social divide encouraged?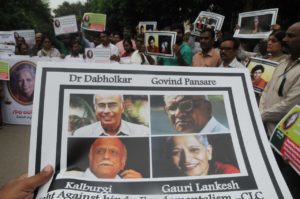 Cultural nationalism of the Sangh Parivar is encouraged; alleges opposition parties. Modi government is accused of creating divide among the public in the lines of religious and communal hatred. Hindu downtrodden communities and Muslims are being targeted across the nation by mobocracy. Such incidents have increased multiple times after the BJP took over the central regime. Despite this, several writers, intellectuals have been killed by unidentified assailants. Secular fabric of the country is at danger, says US and other western countries.
Violent incidents have marred the image of the country internationally as pointed out by prominent personalities. Though Modi has understood and condemned such violent incidents which may harm his development agenda, he has virtually no control over them than to warn state governments because states have to maintain law and order under control.
By summarizing all the factors which may assist Modi to retain the throne or throw it away to even someone in his party is pointing out probability of result of throw of pair of dice. Yes, there is a possibility that he may get around 200-220 seats well short of magical 272 and opt to decline to lead the government since it will be a coalition government. He may not interested to go in the way of his predecessors, either Vajpayee of his own party, or Manmohan Singh of the Congress, because he might have learnt from their experiences in running a coalition is completely different from enjoying a majority dispensation.