Bengaluru bar and restaurants to become smoke-free
A new circular has been issued to hotel, bars, clubs and restaurants in the city of Bengaluru to do away with illegal smoking zones.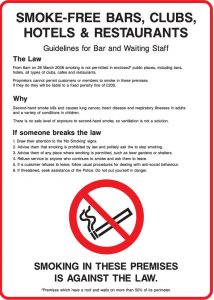 T he administrative body of Bengaluru, Bruhat Bengaluru Mahanagara Palike (BBMP) has asked the city's hotels and bars to go the smoke-free way. This comes in the wake of an awareness programme organised in the BBMP Council Meeting on August 28, which focussed on safeguarding public health interest of non-smokers from passive smoking or second-hand smoking.
Mayor R Sampath Raj launched a media campaign, #SmokefreeBengaluru. Members of the Council raised concerns over the increasing number of smoking areas in bars, restaurants, pubs and clubs which are in clear violation of COTPA (Cigarettes and Other Tobacco Products) and Karnataka Prohibition of Smoking Act.
"The council, with one voice, stressed upon the need to curb these illegal smoking areas/zones".
The Mayor assured stringent action on those bars, restaurants, pubs, and clubs which are violating the law. A new circular has also been issued by the BBMP in this regard.
Speaking on the circular, the Mayor, said, "Recent studies have shown that there is no safe-level of second-hand smoking. We are concerned about the health of the staff who are working in hotels and bars and customers especially women and children in light of all scientific evidences pointing out that second-hand smoking is as harmful as smoking. This issue needs to be addressed on priority. We have significant evidence from the world's best cities that making smoke-free hotel environment improves the business. We are confident that hotel and bar associations in the city will welcome and support this initiative. Hotels, clubs and bars owe a legal and moral responsibility of protecting the Right to Health of their staff and customers."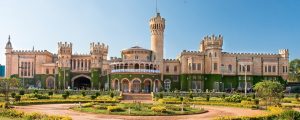 He also observed that fire safety is an equally important concern. The Fire Department had raised a concern in a correspondence about fire safety in bars and restaurants which states that open fire sources like smoking are potential causes for fire hazards.
BBMP ruling party leader, M Shivaraju said that second-hand smoking is a major cause of cardio-vascular diseases. "Global Adult Tobacco Survey (GATS) shows that exposure to tobacco smoke by non-smokers is 23.9 per cent at public places, and 14 per cent of this exposure happens at eateries, hotels, bars, restaurants etc. This is because of a provision to allow smoking in the premises."
He further added, "To prevent the major chunk of second hand smoke exposure and for effective prevention of the diseases it causes, it is a must for prevention of smoking in public places. It is necessary that Designated Smoking Areas must be removed as most of the facilities do not follow the norms as specified by the law and put non-smokers at risk."
BBMP Commissioner Manjunath Prasad said that a previous initiative launched in October last year, called Smoke-free Bengaluru, saw many effective awareness campaigns and enforcement drives. "Now we have taken measures to safeguard the public from harms of second-hand smoking by removing illegal smoking areas," he asserted.
"Currently most hotels, clubs and bars in the city have self-designated smoking areas which are a complete violation of the existing laws. Concerned owners of these pubs, clubs and bars and restaurants have been told to co-operate and remove illegal smoking areas, the violation of which can result in cancellation of trade license."
For effective implementation of tobacco control law, BBMP has established a Tobacco Control Cell, under the health wing. If any establishments like pubs, hotels, bars and restaurants having a seating capacity of more than 30 and wish to create a designated smoking area as per law, it is mandatory for them to get the No Objection Certificate from the BBMP Tobacco Control Cell.