Inspiring to see stories of transformation through Pinkathon: Milind Soman
The sixth edition of the women-only multi-category run aimed at promoting fitness and raising breast cancer awareness, will be held on September 23 in Delhi.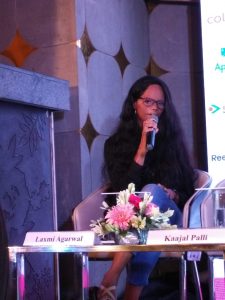 "F or me, messages about fitness and health should be spread without age, attire, disease, pregnancy or motherhood being barriers. There is no obstacle that can stop you from taking care of your health," actor and Ultraman Milind Soman told Delhi Post ahead of the sixth edition of Pinkathon to be held on September 23.
Propagating these messages will be women mascots from Pinkathon communities like 'Baby  Wearing', 'Cancer Sheroes', 'Visually Impaired and Hearing Impaired' who will participate in the marathon that has categories of 3 km, 5 km, 10 km and 21 km.
Speaking about the globally-accepted concept of baby wearing, Soman said baby wearing can help women go out and live their lives. "There is a notion that when a woman has a child, she is stuck at home for days together. But baby wearing is actually an ancient tradition in a harness or on a sling, in the back or in the front which makes the mother's hands free. The baby is also exposed to all kinds of different experiences in the safety of the mother's arms. It also encourages breastfeeding that minimises the risk of breast cancer. So, we encourage a lot of such women to participate in the Pinkathon," he asserted.
Gurpriya Bagga, a baby wearing mother of two children, was announced as the mascot for VWash Plus 3 km category. "It's never too early to start. My baby wearing journey began in the NICU (Neo-natal intensive care unit) because my son was a pre-mature baby who weighed 1.7 kgs when I started wearing him in a soft carrier. I felt this was a beautiful beginning to the journey of attachment parenting," said Bagga, who is a mother of a three-year-old son and an 18-month old daughter.
"At Pinkathon, we make sure to reach out to communities who are hardly made a part of such events or are not comfortable being a part of one. One of those communities is the visually-impaired."
"Of course, they have their own events and the Paralympics Association does a great job. But for the women who are not competitive, we want to encourage them to also come out and participate. So, right from the first Pinkathon, we started going to blind associations and putting this proposition out there," mentioned Soman, who is the founder of Pinkathon.
World Record holder in mountaineering, Mandvi Garg who is also the first visually-impaired woman to cycle 350 kms from Ahmedabad to Junagarh in Gujarat, was named as the mascot for the visually-impaired squad. "Initially, I was able to see. I lost my complete vision when I was 15. Before that, I was a sportsperson and used to cycle a lot besides being active in gymnastics, judo, swimming, basketball and volleyball. But when I started to lose my vision, I was forced to leave it. After 18 long years, I touched a cycle for the first time. The cycling ride (Ahmedabad to Junagarh) was surprising for me to complete as well. It is nothing but all in our minds, through which we can achieve anything. Mental strength matters more than physical strength," recalled Garg, who will be running in the 21 km category.
"To prepare them for the main day, training sessions have been designed with the help and coordination of sighted runners. Also, special training runs will be carried out in various parts of Delhi for the registered participants who have requested training for the main day."
Hailing the positive mindset and optimistic attitude of cancer survivors, Soman introduced Kaajal Palli, a Cancer Conqueror, who would be the mascot for the 5 km category run. "I was first diagnosed with stomach cancer when I was 19 and was given an ultimatum of two months. Then a kidney cancer was also diagnosed and later, a food-pipe cancer. I was so weak. But I never wanted to die and fought for it through my mind despite all kinds of issues," recollected Palli, who is participating for the third time in the multi-category run.
Other eminent personalities like 102-year-old Mann Kaur, world champion and an Indian track and field athlete, who holds the world record in the over 100 years old category; Acid  attack survivor and social activist Laxmi Agarwal; Divya Singh, former captain of the Indian National Women's Basketball Team, Surgical Oncologist Dr Sidharth Sahni from Indraprastha Apollo Hospital, spoke about fitness for women.
"Declaring the online registrations open at www.pinkathon.in/delhi/, Soman further added that the aim is to encourage women to get out and run which doesn't happen enough due to various cultural reasons."
"We now organise Pinkathon in eight cities. More than 10,000 women run at each of these events. They run in running gear but also in sarees, salwar kameez, hijabs or whatever attire they deem fit and keeps them comfortable," he mentioned.
Soman, who is regarded as a fitness icon, shared with Delhi Post, "It's been a big learning experience for me and very inspiring, because I never thought of the women personally when I just started the event. I was just an event manager putting together an event like this. But it has been really inspiring to see the stories of transformation across the country about women who have participated even once in the Pinkathon. They have been influenced by I don't know what and how, but they have just transformed their lives, lives of women around them and their families. So that is very satisfying to see."