Collaborations between Indian and Estonian startups have been higher than ever: Charnjit Moudgil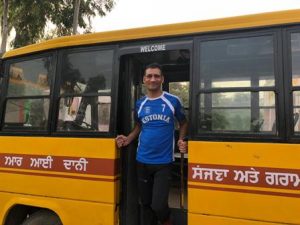 Born to a farmer and brought up in a small village in rural Punjab, entrepreneur Charnjit Moudgil is now a renowned citizen of Northern Europe's Estonia and is also a member of the Estonian Defence League since 2014. He studied the local language and became fluent in it. Over the years, he has been actively involved with bridging the gap between the two countries by taking cultural, educational and business routes.
Moudgil takes pride in Estonia's rapid technological progress considering 99 per cent of its government services are available online and even the elections are held through online voting.
In the context of Estonia being keen on investing in India in ICTs considering its core competencies lie in technology, Moudgil shares how India-Estonia tech partnerships can become order of the day besides welcoming Indian students to study in Estonia.
In an email interview with Delhi Post, Moudgil shares about his personal journey, Estonia as he sees it and how friendship is being developed between India and Estonia through the Indian diaspora in Estonia.
Delhi Post: Tell us about yourself.
Charnjit Moudgil: I am a son, a husband, a father, a brother, a human and an entrepreneur and I try to fulfill those roles as honestly and efficiently as possible.
Delhi Post: What made you opt for Estonia?
Charnjit Moudgil: Why not? Definitely destiny has its own ways but when you born and brought up in a small village in rural Punjab, you find a lot of attraction towards a country that is under forest cover and offers a lot of nature and peace.
---
---
Estonia happened randomly to me when I was a student and was interested in studies. But once I came here, I felt a lot of connection to Estonia. Then, I met this beautiful woman who would become my wife and another chapter of life began.
Delhi Post: Tell us about Estonian Indian Friendship Association and its work.
Charnjit Moudgil: As the name would explain, its primary motive is to promote friendship between two countries through various methods namely culture, education as well as business. We organise cultural events and are always open to assist people who need help or advise to engage in productive activities between both countries.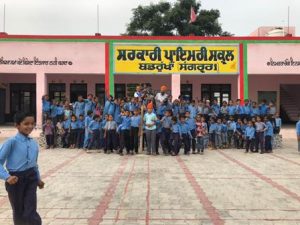 Delhi Post: As an Estonian citizen now, what do you think are some of the areas in which India and Estonia can explore opportunities?
Charnjit Moudgil: As Estonia is an IT powerhouse, it can offer a lot to India in IT, e-governance and cyber security. Similarly, Indian IT sector can find valuable partners in Estonia. Tourism is another sector that can grow quite big.
The E-governance and the transparency it offers can be adapted by its Indian counterparts.
Estonia is small country but with its progressive business and IT approach, the tax system and policies like e-residency can act as a gateway to entire Europe for Indian companies. Even the tourism potential hasn't been fully realised.
Delhi Post: What is the scope for Indian students to study in Estonia?
Charnjit Moudgil: Estonia considers Education as a human right and not as business. So, Estonian education system is built around this ideology. The quality of education is really good and yet not expensive. It's becoming more and more popular among Indian students. Estonia is very welcoming to students from India.
Estonia is a safe target country for international degree courses that includes Start-up Entrepreneurship, Cyber Security Engineering and E-Governance Technology and the degrees are internationally accepted.
Delhi Post: What are the issues and concerns of the Indian diaspora that the Indian community experience in Estonia?
Charnjit Moudgil: As us, Indians, love our food, the unavailability of Indian groceries used to be a concern, but not anymore. The other concern was absence of Estonian mission in India. There has been a very active Estonian embassy in India since 2013 after 27 years of bilateral trade.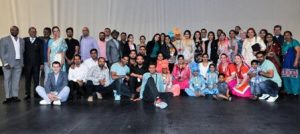 Delhi Post: The E-Residency of Estonia programme that was launched in 2014 and allows non-Estonians access to services in Estonia such as payments, banking, taxation etc has been quite a hit which was expanded to Indian start-ups. Your thoughts?
Charnjit Moudgil: If I am not mistaken, the largest number of E-residents come from India, so it's quite self explanatory as to how our tiny nation has managed to attract Indians. It allows 100 per cent ownership sans local directorship which enables companies to do business from anywhere in the world. The transnational digital identity is helps anyone establish a location-independent business online.
When it comes to banking and taxation, it's one of the most user-friendly, transparent as well as honest systems in the world. The startup visa programme offers 18 months for startups to develop the business ideas. It's extremely business-friendly and a lot of progressive Indian startups have been making good use of it. The collaborations between Indian and Estonian startups have been higher than ever because of such factors.
Delhi Post: You also own a restaurant Telliskivi quarter which has been rated as the best Indian eating place in Talinn. What do you have to say on that?
Charnjit Moudgil: I often say that I opened this restaurant so my family and friends could eat the authentic Indian food, just the way we have back in Punjab in dhabas. We tried to just stick to the original recipe of the dhabas and it became a hit. Food is an emotion and it has to be honest and genuine.