COVID-19 Pandemic: How the Poll-bound States Respond to the Situation
Some of the poll bound states are copiously in an election campaign mode while they are addressing the COVID-19 pandemic in their respective states.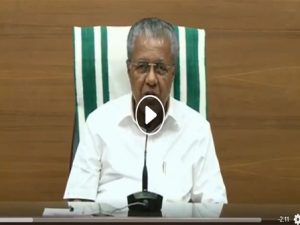 Coronavirus Disease (COVID-19) has created worldwide action to control and prevent disease transmission in human race. This human-to-human disease transmission created havoc in eastern European countries and the US. Responding to global disease challenges, which took the shape of pandemic, India took the lead in South Asia under the leadership of Prime MinisterNarendra Modi. The nationwide 21-day lockdown period is about to end but there is no sign of decreasing trend of disease incidence, and it is likely to extend till 30 April.
In a pandemic situation, while states are busy in control and containment mechanism, there are complains and allegations that the disease situation is underestimated, and the data is supressed in some states. The allegations are more specific against some of the poll-bound states. Coincidentally, four states: West Bengal, Assam, Kerala and Pudducherry are facing state assembly elections in April/May 2021 and each of them has hardly less than a year to start campaign. If the model code of conduct time is to be considered, the four governments have less than 10 months in their hand.
It has been observed that from mid-March the Kerala Chief Minister Pinarayi Vijayan has been coming live on regional television channels everyday to address to the people of his state on the prevention of control of Coronavirus. He demonstrates methods and precautions on how to prevent Coronavirus in local Malayalam language. One way it is a good public education programme, but on the other it has a deep undertone of poll campaigning. Taking the advantage of emergency situation, the poll-bound party is engaged in political campaigning mode and image building exercises. In past too, the government was facing allegations from the opposition parties that the party with government machineries have utilized Kerala Flood situations in 2018 and 2019 to promote the image of the chief minister.
---
---
West Bengal is conduit for migrant labourers travelling to Bihar, Assam, Jharkhand and Odisha. Ever since lockdown has been announced, thousands of migrant labourers have returned back desperately from other parts of the country. Opposition BJP in West Bengal and medical bodies allege that Trinamool Congress led government is suppressing disease incidence and death casualty in the state.There are allegations that suspected cases are returned back by testing centres. The Chief Minister Mamata Bannerjee is alleged to have violated national lockdown for which Ministry of Home Affairs (MHA) of the central government has issued letter. It is observed that the state government has allowed wet markets open. The sales of mutton, chicken and fishes in a national lockdown period could defeat the very purpose of national lockdown, it was alleged. Mamata Banerjee is continuously coming to power in West Bengal for the last two terms, but in 2016 election to the assembly she got 211 seats for her party All India Trinamool Congress (AITC); this is a drop of 16 seats from her tally of 227 in 2011.
For the upcoming 2021 Assembly election, Mamata Banerjee is burdened with anti-incumbency and diminishing popularity.
In Pudducherry, the Indian National Congress (INC) government led by Chief Minister V. Narayanasamy is alleged to violation of national lockdown plan by implementing control and containment activities with state machineries. On the ground, a Congress MLA A. John Kumar and more than 200 people have distributed food and vegetables to people outside his house in the neighbouring Nellithope. Cases have been registered under Sections 269 and 188 IPC and also under the Epidemic Diseases Act and Disaster Management Act. The MLA is a close confidante of the Chief Minister V. Narayanasamy.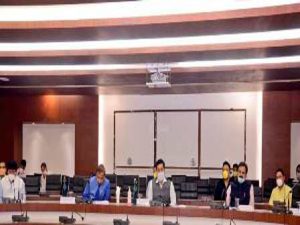 Assam has a peculiar situation to face in this COVID-19 situation. It is too early to tell whether the incumbent BJP government led by Sarbananda Sonowal has openly doled out excesses to public. Coincidentally, the Bodoland Territorial Council (BTC) was to happen in April, 2020.There have been allegation and counter allegations of ruling and opposition parties to have engaged in campaigning and doling out freebies.
But the arrest of opposition MLA, Aminul Islam of Assam is little sensational that he made communal remarks and commentson the state of affairs in quarantine centres for suspected persons. As opposition MLA, his communal comments are on expected lines but he raised fingers on the facilities for COVID-19 quarantine centres as well. The MLA has been arrested in a sedition case and alleged communal remark. Following the pandemic, the state election Commission had deferred the election slated on 4th April.
All the states are facing anti-incumbency and drop in popularity in their bastions.
States facing Assembly Elections in April/May 2021
Political Party (ies)
Secured Seats/ Assembly Seats in 2016
COVID +ve Cases
Total Deaths Reported
West Bengal
All India Trinamool Congress

(AITC)

221/294
134
05
Kerala
Left Democratic Front(LDF) and others
91/140
374
02
Assam
Bharatiya Janata Party

(BJP) & others

86/126
29
01
Puducherry (UT)
Indian National Congress

(INC) and DMK

17/30
07
01
As on 12 April 2020.Source: Election Commission of India  &MoHFW, GoI
In the same timeline, in western India, Maharashtra (including Mumbai) has 1,761 and 127 confirmed and deaths reports. Similarly, Delhi (excluding Gurugram, Noida and Ghaziabad of the National Capital Region) has reported a surge figure of 1,069 confirmed cases and 19 deaths. In the southern state, Tamil Nadu (that includes Chennai) has 969 confirmed cases and 10 deaths.
COVID-19 Inroads into Heartland
Prime Minister Narendra Modi has been steering the campaign against COVID-19 from the beginning and has made it clear that the approach to strike a balance between 'JaanBhi, Jahan Bhi', meaning the saving life and livelihood of the people.
The migratory pathways of India either through roads, waterways, rail and air are crucial to the spread of COVID-19 in the country. There has been no strategy to put together all the data in dices in spatial epidemiology platforms. The date generated by transports, railways, air traffic and waterways will solve many hotspots. Kerala state has four international airports those are located in Thiruvananthapuram. Kochi, Kozhikode and Kannur with direct flights to Middle East and European countries. Similarly, Kolkata is the fifth busiest international airport that caters to eastern Indian states as well as NE states. But the COVID-19 positive and death cases are reported very less compared to the national data.
Unlike Maharashtra, Delhi and Tamil Nadu where three major international airports are operating, West Bengal too has one of the busiest international airports of the country in Kolkata that links to eastern and north-eastern states in India. Netaji Subhash Chandra Bose International Airport in Kolkata has direct flights to cities in Middle East, Europe and the US.
---
---
To be No.1, Odisha's tryst with COVID-19
Odisha has faced many natural disasters in the last two decades. Each passing disaster has been different from the other and the state is better equipped to handle with it. Unlike other states, Odisha has played the 'disaster' card to win over the hearts of Odia people. Naveen Pattnaik, the incumbent chief minister of Odisha, has been continuously winning 5 consecutive terms since 2000. He won 2000 Assembly election in the backdrop of Odisha Super Cyclone in 1999. Twenty years in a row, he came back to power in 2019.
The year 2014 was crucial for the Biju Janata Dal to cash in on the zero casualty approach adopted by the government during Phailin Cyclone that hit Odisha coast in October 2013.
The UN felicitated Chief Minister Naveen for evacuating nearly a million people ahead of Phailin cyclone and the death casualty was reduced to 45 only. That was the greatest motivator for any state and even if the state has more than 4 years to face, Assembly election in April/May 2024, the zero causality approach during COVID-19 looks amusing and too early. With only three COVIC-19 testing centres operating currently, inadequate professionals and strategy, the state has already been alleged to have engaged in image building and branding activities.
The COVID-19 situation is not yet conclusive and nobody knows what will happen in future. State mechanism is using their manpower and resources to combat COVID-19. But there are some states that still have time and resources to engage in activities that directly contribute to their political gains. The cases of poll-bound states: West Bengal, Kerala, Assam and Pudducerry are thought provoking. Looking at this unusual situation in Odisha, it can remind anyone of the famous 1961Hindi Film song sequence of Jis Desh Mein Ganga Behta Hai—'Begani Sadi Mein Abdula Diwana' (Unrelated person getting too excited and involved in someone's wedding).