Life Above Economy: Lockdown Extended Till 3rd May
PM Modi believes that saving lives are more vital than the economy and he has extended the nationwide lockdown for another 19 days even though the country's economy is crippling.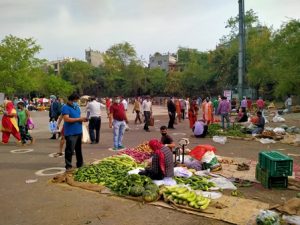 Amid the ongoing pandemic Corona havoc across the country, Prime Minister Narendra Modi has decided to extend the countrywide lockdown period to 3 May 2020. In his address to the country on the 21st day of the nationwide lockdown, at 10 am today, PM Modi said that the lockdown would continue in the country till 3 May 2020, given the rising threat of the coronavirus. He said that after 20th April, the conditional and limited exemption can be given in some sectors. However, it will be withdrawn if there is no shortage in cases of COVID-19.
PM Modi said that the country is fighting the coronavirus epidemic with full force. The way the countrymen have introduced renunciation and penance is important in the fight against coronavirus. Earlier, the Prime Minister had announced a 21-day nationwide lockdown on 24th March to prevent the spread of the coronavirus, the period of which ends today.
The rapid spread of coronavirus has made governments and health experts worldwide more alert. Modi has constantly held discussions with the states on how the fight against coronavirus in India has progressed, how we can win, how we can be a loss and how to reduce people's problems. Everyone suggested that lockdown should be extended. Many states have already decided to extend the lockdown. He further said that keeping in mind all the suggestions, it has been decided that the lockdown in India will have to be extended further and every countryman should continue to remain indoors. During this time, we have to follow the discipline in the same way as we have been doing so far.
PM Modi said that the fight against COVID-19 will be further increased in the next week. By 20 April, every town, every police station, every district, every state will be assessed to know how strictly the lockdown is being followed. To what extent has the area protected itself from coronavirus.
It is the review of the actions and the situations in order to understand the gaps and success.
He further said that the areas, which will be successful in this test, which will not be in the hotspots and which are also less likely to be converted into hotspots, may be allowed some necessary relaxation from 20th April. Therefore, neither of us should be negligent nor let anyone else be. A detailed guideline will be issued by the government in this regard tomorrow, Wednesday 15 May 2020.
---
---
Prime Minister Narendra Modi said that this is a crisis in which comparison with any country is not fair. But still, some truths cannot be denied. It is also a fact that India is in a very stable position when compared to the powerful countries of the world. A month and a half ago, many countries stood as equal to India in the case of corona infection. Today, corona cases in those countries have increased 25 to 30 times as compared to India.
He said that India has benefited from social distancing and lockdown. If you look at it only from an economic point of view, it seems expensive but there can be no comparison before the life of an Indian. Today, the path that India has walked amid limited resources is being discussed worldwide.
The Prime Minister has given seven important instructions to fight against the pandemic COVID-19 as follows:
Take special care of the elders in your home, especially people who have a chronic illness. They have to be protected from the corona.
Completely follow the lockdown and social distancing line.
Use homemade face covers or masks.
To increase your immunity, follow the instructions given by the Ministry of Ayush. To prevent the spread of corona infection, download the ArogyaSetu Mobile App. Get others downloaded as well.
Take care of as many poor families as possible and meet their food requirements.
Be sensitive to the people working with your business in your industry, do not get them fired.
Respect all corona warriors such as doctors and policemen of the country.
NGOs helping to Fighting COVID-19 in India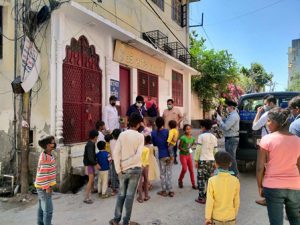 The incidence of coronavirus infection in India is increasing steadily. The number of people infected with corona has increased to 10,363 after 1,211 cases reported in the last 24 hours in the country. At the same time, 31 people have died from corona in the last 24 hours, taking the death toll from the COVID-19 epidemic to 339. According to the latest data released by the Ministry of Health, out of a total of 10,363 cases of coronavirus, 8,988 are active cases. Besides, 1,035 people have fully recovered or have been discharged from the hospital. According to the Health Ministry data as of 8 am Tuesday, the highest number of 160 people who died due to the coronavirus was in Maharashtra. The number of victims from this epidemic has now reached 2,711.
The 21-day nationwide lockdown to control the spread of coronavirus in India has affected the livelihood of thousands of people. Slum dwellers and daily wage workers are struggling to earn their daily bread; migrant labourers have also been left without work, with some having walked back to their hometowns.
As the cases are increasing in India, daily wage workers with marginal savings have temporarily lost their jobs and are unable to access food and essential items to sustain themselves.
Several state governments, including that of Haryana, Punjab, Uttar Pradesh, Kerala and Himachal Pradesh, have already launched relief funds to help those in need. Finance Minister Nirmala Sitharaman also announced a special package amounting to INR 1.7 lakh crore for the same purpose. But, it is not just the government that is stepping forward, a slew of non-governmental organizations across the country are charging ahead to alleviate the conditions.
Delhi-based Umeed: A drop of hope NGO is reaching out to support these invisible individuals. The humanitarian organization specializing in building resiliencies among communities is actively working in close coordination with the administration at various levels in different parts of India. Umeed is supporting 30,000families daily by providing essential services to the daily wage earners like hygiene kits, food, rations to marginalized families, old age homes and orphanages.
According to WHO, COVID-19 is 10 times more dangerous than swine flu. The World Health Organization (WHO) has described the coronavirus as more dangerous than swine flu. Along with this, according to a report by WHO, more than 22,000health workers fighting against the global epidemic coronavirus in 52 countries of the world have been infected by it.
According to the WHO, 22,073 health workers in the world have been infected with COVID-19. Based on primary data, it has been found that health workers have been infected while working or coming in contact with infected people in the community.
---
---
Personal protective equipment (PPE) such as masks, goggles, gloves and gowns should be properly used to protect the health workers playing a key role in the war against COVID-19 to protect them from infection. The WHO has said that the rights of health workers should be protected and be provided with a better working environment.
COVID-19 killed one lakh 14 thousand 539 people worldwide: WHO
On Tuesday (April 14), the number of people who died due to coronavirus infection increased to 1,19,754. This information was given in the data released by AFP. Since the outbreak of the epidemic in China in December, more than 19,29,079 people have been infected in 193 countries and regions. Of these, at least 4,52,838 people have been cured so far.
The AFP has collected these data based on information received from national authorities and the World Health Organization, which may be significantly lower than the actual number of infected cases. Many countries are investigating only very serious cases. So far 22,109 people have died due to the epidemic in America and 5,57,590 people have been infected. About 41,831 people have recovered from this.