Delhi NGO Goes Digital, Starts Online Classes for Underprivileged Children
Delhi based NGO Wishes and Blessings has moved its physical 'Street to School' Program to online mode amidst the rising coronavirus cases in the country.
The Covid-19 pandemic has changed the way children are being educated, with lockdowns pushing learning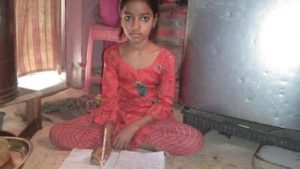 from schools into homes. From virtual classrooms to handing out assignments over WhatsApp, technology has played a major role in ensuring that education remains unaffected during this crisis.
While this may be true for the privileged class, the reality is quite different for the poor and underprivileged.
The lockdown has effectively put a halt to the education of children from rural areas, and low-income households in cities. To ensure that the education of the street children remains unaffected during the pandemic, a Delhi-based NGO, Wishes and Blessings, has converted its 'Street to School' program to the online mode.
"When we opened centers after a time gap of 8 months, in January 2021 we realized that our kids living on the streets and slums had already forgotten basic concepts; book knowledge was far behind," says Dr. Geetanjali Chopra, Founder & President, Wishes and Blessings.
---
---
She adds, "Last year when the pandemic hit, all our centers had to abruptly go on hold and there wasn't any way to continue the education for our kids. This year again, due to a rise in cases, the centers had to be shut. However, we decided to continue the training, guidance, and counseling through online modes. The shift was executed keeping in mind the need to ensure that the education of these children should continue as smoothly as possible, even during the pandemic."
The NGO, which operates its daycare centers in Okhla and Vasant Vihar, enrolled the children for online education and divided them into groups of 3 on the basis of age, and each group was assigned a teacher in charge. Currently, modules are shared via Whatsapp groups and cover all formal subjects, as well as art and craft activities. The teachers of Wishes and Blessings share videos explaining the lessons and assign worksheets. "In cases where children do not have access to the internet, the questions are either shared by children who do have access or sit in groups and complete the assignments together," Dr. Chopra said.
The Wishes and Blessings team coordinates with the teachers to formulate educational modules that ensure that the children are engaged while studying.
This involves continuously adapting and evolving the curriculum to capture the students' attention. At the same time, the teachers undergo training of their own so that they are equipped to cater to the needs of their students. The teachers also hold one-on-one sessions with children who require additional guidance and counseling during these tough times and support them emotionally as well.
Currently, there are 85 children who are being guided towards brighter futures through the 'Street to School' Program. They primarily belong to two locations: Vasant Vihar and Okhla.
Wishes and Blessings NGO launched the 'Street To School' Programme through its physical centers in Delhi and NCR in the year 2016 and has been able to successfully send its children to formal schools. The students have excelled not only in academics but have proven their capabilities in other extracurricular activities as well.
Wishes and Blessings is a registered NGO based in Delhi, with a presence in Assam, Jharkhand, Tamil Nadu, and West Bengal. Set up under the aegis of Dr. Geetanjali Chopra in 2014, the organization cuts across the spectrum of gender and age to help those who need it. The NGO is a unique platform to connect donors and beneficiaries, to bring together those who are blessed to help those who have unfulfilled wishes. They believe that happiness is not just an end, but a means to an end as well, and therefore do not have one focus area but 6 causes among which are education, nutrition, care for elders, relief, customizable charity, and the overall cause of happiness.