From Politics to Policy: How Do We Keep Society 'Moral'?
Psychoactives have been a part of human culture for millennia, and continue to be a core aspect of human experience.
Last month, Denver, Colorado, decriminalised psilocybin: one of the strongest hallucinatory compounds in nature. It is a controversial move, mainly because psilocybin had been strictly regulated, along with the infamous LSD, as part of the equally infamous 'War on Drugs'.
Nearly 50 years later however, the UNDP has acknowledged the War on Drugs has been a colossal failure, not only because it has not achieved its goals (a 'drug free' world), but has caused enormous losses to livelihood, liberty and human lives.
Close to 29 US States and several countries (Uruguay, Portugal, to name a few) have taken stock and proceeded to legalise medical marijuana. But, marijuana isn't the only psychoactive compound out there; new so-called 'research chemicals' are developed almost every day, and are illegally produced and sold the world over. How do we address them?
The Drug 'Problem'
To address the larger issue of drugs in general, we need to first address the powers that banned them in the first place. Psychoactives have been a part of human culture for millennia, and continue to be a core aspect of human experience. Our daily life is packed with psychotropic substances: from the caffeine containing tea/coffee we drink, the nicotine that 20 per cent of the world population consumes (cigarettes), to the alcohol that 56.4 per cent of our species consume on an at least weekly basis.
"The fact is, almost every single psychotropic substance that exists is mentally and/or physically damaging, if used without caution. The upside? They are useful tools to enhance productivity, treat chronic ailments and mental illnesses."
Which is to say that, the War on Drugs misfired: it wasn't drugs that were the problem, it was crime and addiction. Both are unruly beasts. Addiction has been scientifically proven to have roots in escapism: individuals who feel trapped (either by poverty or otherwise) seek to exit their grim reality, albeit if only temporarily. The more addictive a compound is, the stronger our bodies crave for it, creating a recursive habitual loop that is extremely hard to break.
---
---
The symptom or the cure
In the late 17th century, John Stuart Mill came out with his treatise, On Liberty. In it, he discussed the inalienable liberties common to all peoples, and the damages when the State interferes with the freedom of the individual.
Through his celebrated Harm Principle, Mill noted that a 'crime' occurs when an individual acts in such a way that it causes harm to another. It is only such acts that should access the criminal justice system. Which indeed does make sense: allowing governments to interfere in an individual's private life only creates a slippery slope for so-called 'moral' intervention by the State.
Countries around the world have implemented The Harm Principle through the harm reduction approach to vice. These approaches, while respecting individual liberty, educate citizens of the potential harms irresponsible activities cause, while addressing actual harm in itself. For example, a harm reduction policy would convict an individual, who commits violence while intoxicated for, say, assault, rather than for indulging in intoxication in itself.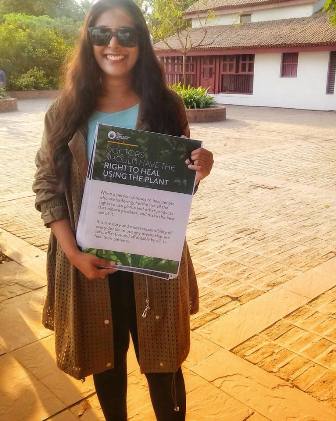 The Indian Parliament is yet to deliberate on a Bill utilising this very approach. The Narcotic Drugs and Psychotropic Substances (Amendment) Bill, 2016, seeks to set up an administrative structure that studies and classifies compounds that can be decriminalised/legalised for personal or scientific use. Section 6 of the Bill also requires any tax earned from the sale of psychotropic substances, to be utilised in the education of citizens, and rehabilitation efforts. While the amendment retains penal provisions for trafficking, it decriminalises drug use per se.
This is a historic step in the right direction for India, a country with ancient indigenous use of a plethora of psychoactive substances. According to the British Hemp Commission Report of 1895, open and unregulated drug use had little effect on the 'moral fabric' of Indian society; by all reports, Indians were some of the most disciplined people of the time.
"Stifling personal freedoms imposes limits on our progress as a species. Innovation is particularly limited, as was seen in the Renaissance when the Church finally gave in to the benefits of science, and the beauty of the arts."
India chose to take a step in the right direction in 2016. However, a proposed amendment from Himachal Pradesh could take two steps back. In 2018, MLAs from the Himalayan State began advocating for strict penalties for possession in any quantity, and tighter control on scientific use of scheduled drugs.
Why Prohibition Doesn't Work
Prohibition promotes crime. Restricting trade creates a black market; the stricter the laws, the higher the risk, and therefore a greater degree of crime. In terms of economics, prohibition seeks to inhibit the demand by restricting supply. Simple enough, however, no amount of regulation can seem to tackle the demand for contraband. Classic examples are drugs, pornography and gambling. The mafia took hold where no accountability existed, committing deplorable acts of violence, and created illicit trade worth trillions worldwide.
---
---
India is at the centre of what is called 'The Golden Triangle' of the drug trade; eliminating the black market is the first step toward reducing the mafia's power in the region.
"Legalisation of activities that do not harm others, or at the very least, decriminalising the laws attached to them, are a tangible solution."
The benefits of fair competition and ethical regulation outweigh the possible harms. Drugs would undoubtedly be of safer quality, and their users and dependants would be able to legally seek help with addiction. Freedom to research would allow study, extraction and isolation the beneficial uses of specific compounds. Mobilisation of government funding toward rehabilitation of drug users, or increasing awareness and study certainly adds more value to society than incarceration and an attempt at strict controls. And there is plenty of data from countries that have legalised/decriminalised to verify the effectiveness of such measures.
When it comes to drugs, the Harm Principle approach is undoubtedly the way to go. Which begs the bigger question: why aren't we doing it?