GST Revenue Collection for April 2023 was the Highest Ever
Gross GST collection in April 2023 is at an all-time high, Rs 19,495 crore more than the next highest collection of Rs 1,67,540 crore in April 2022.
The total amount of GST revenue collected in April 2023 was ₹1,87,035; this includes the CGST of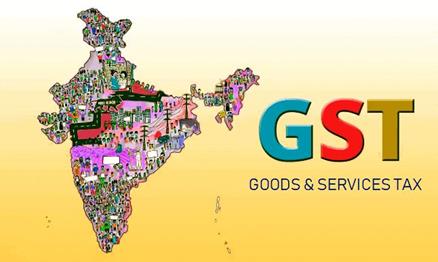 ₹ 38,440 crores, the SGST of ₹ 47,412 crore, the IGST of 89,158 crore (including the ₹ 34,972 crores received on import of goods), and the cess of ₹ 12,025 crores (including the 901 crores collected on import of goods).
The government has paid ₹ 37,959 crores in SGST from IGST and ₹ 45,864 crores to CGST. After regular settlement, the CGST and SGST combined revenues for the Centre and the States in April 2023 are ₹ 84,304 crores and ₹ 85,371 crores, respectively.
April 2023 is 12% more than the previous year's GST revenue for the same month. Domestic transaction revenues this month (including those from the import of services) are 16% higher than they were in the same month last year.
The total GST collection has surpassed ₹ 1.75 crore for the first time. 9.0 crore e-way bills were generated overall in March 2023, an increase of 11% above the 8.1 crore e-way bills produced in February 2023.
The 20th of April 2023 saw the most tax revenue ever collected in a single day. On April 20, 2023, 9. 8 lakh transactions totalling ₹ 68,228 crore were completed. 9.6 lakh transactions resulted in the largest single-day payment of 57,846 crore the previous year (on the same date).
The table below shows trends in monthly gross GST revenues during the current year. The table shows the state-wise figures of GST collected in each State during April 2023 as compared to April 2022, along with the percentage growth. The total GST collection in April 2023 was ₹1,51,162 crore, which is a growth of 16% compared to April 2022, where the total collection was ₹1,29,978 crore.
Among the states, Maharashtra tops the chart with ₹33,196 crore in April 2023, followed by Tamil Nadu with ₹11,559 crore and Karnataka with ₹14,593 crore. All three states have recorded more than 20% growth compared to April 2022.
Madhya Pradesh recorded the highest growth of 28% in GST collection, followed by Haryana and Karnataka, with 22% and 23% growth, respectively. Lakshadweep recorded negative growth of 7%, and only a few states, like Delhi and Dadra and Nagar Haveli and Daman and Diu, recorded single-digit growth.
The chart indicates that GST revenue collection has shown a positive growth trend in most states, with a few exceptions. The data can be helpful for policymakers and analysts to analyze the economic growth and performance of different states and make necessary policy changes to encourage businesses and industries to contribute more to the country's economic growth.
State-wise growth of GST Revenues during April 2023
| | | | |
| --- | --- | --- | --- |
| State/UT | Apr-22 | Apr-23 | Growth (%) |
| Jammu and Kashmir | 560 | 803 | 44 |
| Himachal Pradesh | 817 | 957 | 17 |
| Punjab | 1,994 | 2,316 | 16 |
| Chandigarh | 249 | 255 | 2 |
| Uttarakhand | 1,887 | 2,148 | 14 |
| Haryana | 8,197 | 10,035 | 22 |
| Delhi | 5,871 | 6,320 | 8 |
| Rajasthan | 4,547 | 4,785 | 5 |
| Uttar Pradesh | 8,534 | 10,320 | 21 |
| Bihar | 1,471 | 1,625 | 11 |
| Sikkim | 264 | 426 | 61 |
| Arunachal Pradesh | 196 | 238 | 21 |
| Nagaland | 68 | 88 | 29 |
| Manipur | 69 | 91 | 32 |
| Mizoram | 46 | 71 | 53 |
| Tripura | 107 | 133 | 25 |
| Meghalaya | 227 | 239 | 6 |
| Assam | 1,313 | 1,513 | 15 |
| West Bengal | 5,644 | 6,447 | 14 |
| Jharkhand | 3,100 | 3,701 | 19 |
| Odisha | 4,910 | 5,036 | 3 |
| Chhattisgarh | 2,977 | 3,508 | 18 |
| Madhya Pradesh | 3,339 | 4,267 | 28 |
| Gujarat | 11,264 | 11,721 | 4 |
| Dadra and Nagar Haveli and Daman and Diu | 381 | 399 | 5 |
| Maharashtra | 27,495 | 33,196 | 21 |
| Karnataka | 11,820 | 14,593 | 23 |
| Goa | 470 | 620 | 32 |
| Lakshadweep | 3 | 3 | -7 |
| Kerala | 2,689 | 3,010 | 12 |
| Tamil Nadu | 9,724 | 11,559 | 19 |
| Puducherry | 206 | 218 | 6 |
| Andaman and Nicobar Islands | 87 | 92 | 5 |
| Telangana | 4,955 | 5,622 | 13 |
| Andhra Pradesh | 4,067 | 4,329 | 6 |
| Ladakh | 47 | 68 | 43 |
| Other Territory | 216 | 220 | 2 |
| Center Jurisdiction | 167 | 187 | 12 |
| Grand Total | 1,29,978 | 1,51,162 | 16 |