Less Infected, But Collateral Damage: MoHFW on How Covid-19 Impacted Children
Loss of education and nutrition, along with many being orphaned by the pandemic, has added to the woes of children.
While children and young adults have had mild symptoms of Covid-19, they have undergone collateral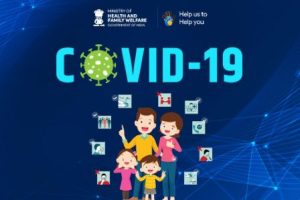 damage during the pandemic, said Dr. Randeep Guleria, Director, AIIMS, adding that gap in education and increased mental health issues have gravely affected them.
"In the last year, they have undergone a gender-based gap in education, have had their opportunities disrupted by the pandemic, and are still facing challenges in nutrition and schooling, especially the ones in rural India," Dr. Guleria said at a Covid-19 briefing on Monday.
Children, especially those aged below 18, have undergone feelings of personal loss, smartphone dependence and addiction, issues of post-menstrual hygiene (among young girls), and many have been distanced from education. As the pandemic began and the country went under a national lockdown in March 2020, reports soon came in of a digital divide among children. Online classes pushed many underprivileged children out of school and heightened a pre-existing gender gap in academics as well.
The pandemic has also led to several children being orphaned due to the infection catching hold of either one or both their parents. However, many states have allocated designated departments to look after these 'Covid orphans'. For instance, the Delhi Commission for Protection of Child Rights stepped in during the peak of the second wave in May and began a dedicated helpline number where people could disclose information about a child orphaned by the pandemic. The Delhi government has also announced that every such child will be provided Rs. 2500 allowance by the state, along with free education.
---
---
India has undergone two waves of the Covid-19 pandemic, but both have proved to be only mildly harmful for children. "We also do not have any evidence that states that the (possible) third wave would affect children," Luv Agarwal, Joint Secretary, Ministry of Health and Family Welfare added.
The officials also stressed the need to ensure a healthy post-Covid recovery mechanism that can battle psychological and physiological issues that seep into many patients. In several cases, symptoms of the virus carried on even after treatment. "The most common symptom here is shortlessness of breath. Even after their lung capacity improves, many recovered patients face difficulty in breathing, and may also end up coughing a lot," Dr. Guleria added.
Chronic fatigue, which includes joint pain, body aches, headaches, increased pulse, etc, are also some of the issues faced by recovered patients. Another ailment, brain fog, has also been reported, which does not allow Covid recovered patients to concentrate on work, and brings in insomnia and depression. "We need to work on multi-disciplinary post-Covid rehabilitation clinics to ensure recoveries from these symptoms. Previously, we found that yoga can help in such situations, especially by increasing lung capacity and bringing in a general feeling of well-being," Dr. Guleria added.
Vaccination Snapshot
India has provided the first vaccine dose to 15.29 crore citizens, and the second vaccine dose to 4.31 crore citizens. Over 9 lakh citizens were vaccinated the day before. However, India has fully vaccinated only 3 percent of its total population till May 24th.
Mr. Agarwal said that the central government is making efforts to get vaccine doses from Moderna and Pfizer, and are engaged in facilitating regulatory and procurement mechanisms for the international pharmaceutical giants. "However, both companies have a full order list. We hope they will revert and begin supply here, after which we will ensure supply to state governments also," he added.
The statement comes after the governments of Punjab and Delhi individually approached the pharma companies to procure vaccine doses, after they failed to procure Covaxin doses from Bharat Biotech. Delhi Government, as per the Press Trust of India, shut down 400 centers supposed to be inoculating 18-44-year-old citizens on Monday due to diminished stocks. However, the Centre announced that it will be supplying doses to states by next week.
Close to 5 crore vaccine doses will be distributed amongst state governments this month, Mr. Agarwal said.
India recorded 2.2 lakh fresh infections on Monday, along with 4,454 deaths. However, recoveries ousted the number of infections, as 3.02 lakh citizens recovered from the virus on the day. The total death toll in the country crossed 30 lakh and now stands at 3,03,720. Over 19 lakh samples were tested on Sunday.
"Since the last 17 days, a steady decline is being observed in fresh infections. These daily cases are the lowest cases reported after 40 days. Similarly, there is a decline in the number of districts reporting more than 100 cases. There's also been an increase in the recovery rate.  It now stands at over 88 percent," Mr. Agarwal noted.