Recognise our legal gender and let's make a trans inclusive world: Jannat Ali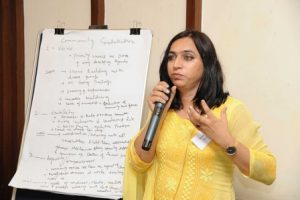 'Artivist' Jannat Ali as she likes to call herself grew up in Pakistan's Lahore only to realise that she identified as a woman. But for the sake of her family and society, she lived a double life until she completed her education. Meanwhile, she set personal and professional goals for herself related to art and activism which she completed in a very short period of time.
Jannat has performed in more than 15 countries, and has conducted workshops on gender, art, norms and society in Europe in 10 different schools.
As the face of transgender rights in Pakistan, Jannat is one of the key persons who was behind the First Transgender Rights Law passed in Pakistan, this year. She won the election as Country Coordination Mechanism (CCM) Member for Transgender (TG)/Men who have sex with Men (MSM) Community in Pakistan.
Recently, in Coke Studio Pakistan, she introduced two TG singers on a mainstream platform and introduced a TG actress in a GEO TV drama.
In an exclusive email interaction with Delhi Post, Jannat, who is gearing up for the first Trans Pride in Pakistan, talks about coming out to her family, activism and her love for theatre and how pertinent is for a conservative Islamic country like Pakistan to take initiatives for the Transgender Community.
Delhi Post: Tell us about your earlier life?
Jannat Ali: I never thought that I am a boy or man but from childhood, we are taught that we have to put our lives into boxes. For example, colour pink is for girls, boys play cricket, a specific dance form is for girls. I had to live both lives just to make my family happy according to the pre-conceived notion of the society. It was very difficult for me and every night, I was thinking when the day will come when I will come out as my real self. But I didn't want to lose my life and education, so I decided to compromise on my gender and hid it until I completed my education and stood on my feet.
Delhi Post: According to you – Who is Jannat and what does she want?
Jannat Ali: Jannat is the name of hope for all the transgender community not only in Pakistan but for the whole world. Jannat wants to see this world as inclusive and a beautiful one for everyone, where everyone has equal rights and uses them without any stigma and discrimination from the society and within the community too.
---
---
Delhi Post: Any childhood incident that was evocative of your identification as a woman?
Jannat Ali: When I was in class 1, we were doing shopping and I was picking a frock and barbie dolls rather than boy's suit for Eid. I was crying because my mom did not want to buy a girl's dress and toy for me.
Delhi Post: Tell us about your journey of coming out to your family?
Jannat Ali: After completing my education, I attended a conference on becoming you and coming out. So, I did a play 'Teesri Dhun' which is one of the top theatres plays in the world on transgender real lives stories. It went viral on social media, and I came out after preparation when I was strong enough emotionally, education/knowledge wise and financially, and was part of my community, and had a guru as well. I have managed to live and sustain relations with both my family and the Hijra Culture.
Delhi Post: In a conservative Islamic society like Pakistan, how pertinent was the disclosure for you, your family and at large the society?
Jannat Ali: It's been always challenging because different people interpret Islam in different ways. So, I did research and found my space and transgender reference in Islam and Quran. It also helped me during my coming out because my parents took me to a religious leader where I quoted those verses from Holy Quran. The Imam was influenced and was in my favour to convince my family. However, it is an ongoing journey. I still think its tolerance but not acceptance.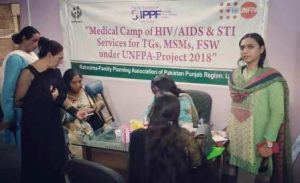 Delhi Post: Tell us about your work through your foundations.
Jannat Ali: I am Program Director of Sathi Foundation and Executive Director of Track T. Sathi Foundation is a transgender community-based and community-led organisation established in 2005. It is one of the pioneer organisations which started working for Khawaja Sara rights' to solve their social problems and to give them information about HIV/AIDS prevention. The Sathi Foundation's main mission is to create awareness and to promote social, political, and economic equity and equality for civil and legal rights of transgenders to help them live a dignified life.
Track T is basically a transgender community-based organisation which works for the transgender community to break stereotypes and developing new leaders through sensitising current transgender activist without any discrimination in society and within community as well. The situation of the community varies with respect to places but is worse when it comes to rural areas because we are doing the best activism in places where we live/work but the places where we haven't reached, there is zero awareness regarding transgender rights.
Track T's vision is to strengthen and sustain our trans activism by sensitising our current transgender community leaders and encouraging/supporting them to develop young transgender activists.
Delhi Post: We see that in South Asia, transgenders are seen as "looting money", dancing at baraats (wedding processions) or in bars or even treated as prostitutes or appear as comic characters in movies and serials. Since you are associated with performing arts, do you think the portrayal can be changed? If yes, how?
Jannat Ali: Yes, definitely! That was one of my Artivism agenda to change the stereotypes and behaviours, and we have also put complaints in Human Rights Commission of Pakistan against negative portrayal and poking fun at the Transgender Community. I have also claimed space on key positions as an artiste. Also, I continue to strive for the norms and rituals of Hijra culture and the respect it deserves.
---
---
Delhi Post: The Senate of Pakistan passed the 'Transgender Persons (Protection of Rights) Act in May 2018. How pertinent is it?
Jannat Ali: Being part of this whole transgender rights' movement, I have seen a lot of positive change and we had a lot of sacrifices and losses as well. As it's a first step to change, now the challenge is implementation. The law which is passed is the same draft which we presented from Lahore Punjab after consultation with our community by our team at the grassroots level including all transgender voices such as beggars, sex workers, trans men, trans non-binary, with feedback from all province's focal persons. In fact, when the Transgender Rights Law was passed, I read the same words which we wrote in the bill draft, and I had tears in my eyes!
Delhi Post: Legal Gender Recognition (LGR) is seen as a legal way to recognise gender identity as pointed out in the recent Regional LGR Conference held in Kathmandu. Your thoughts on the same?
Jannat Ali: It is seen as a consultative, transparent and human rights-based national and regional process that will facilitate dialogue on transgender protective laws, policies and programmes including LGR. There is also a need to identify common problematic aspects in transgender laws or policies or their implementation and propose ways to address these for more effective implementation and outcomes; and contribute to legal, policy and programming processes that extend protections for transgender people along with greater South-South learning.
Delhi Post: What could be the future course of action that you as an activist would like to mention for more inclusion?
Jannat Ali: Equity and Equality and real inclusion from A to Z in any process. Because we know our challenges and dynamics better and every decision, strategy and policy regarding trans should be trans inclusive.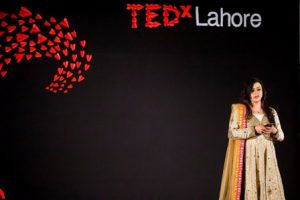 Delhi Post: Do you think education helped you make a mark? Does lack of educational opportunities leave many disadvantaged?
Jannat Ali: This is all because of my education, knowledge and self identity that I am a successful person. Because of the power of education, I claimed my space. I want my community members to be educated and to educate the society. I was the educator of one of the Literacy Programmes for the Transgender Community run by Naz and educated a lot of transgender in rural areas on basic literacy skills through our Hijra Language (Farsi).
There are so many main issues including self stigma, health care, jobs etc. because there is lack of awareness/education. More than 92 per cent Transgender Community is uneducated and poor. Trans, especially in rural areas don't have much awareness about transgender rights and they hardly get a chance to communicate with transgender activists and receive guidance to be a leader in their areas to make a positive change.
Delhi Post: Is there any major mindset change when it comes to youth's outlook towards transgenders considering youth are considered the future?
Jannat Ali: Yes! The communication gap is ending since we started sensitisation sessions in schools regarding gender diversity and transgender rights. Now, we are invited by one of the top universities, and students are also doing research projects on transgender people.
Delhi Post: With decriminalisation of Section 377 in India, protections for sexual minorities in Nepal, Pakistan's Right Bill for Transgenders and the implementation of the law, do you think Governments and nations, particularly the South Asian nations are waking up to the third gender?
Jannat Ali: Exactly! Nations are waking up but there is a dire need of change in language when it comes to addressing gender and sexuality. There is no 1st , 2nd or 3rd gender. We have to take strong follow-up after these positive legislations.
Delhi Post: Your message for the third gender and the society, Pakistan and the globe?
Jannat Ali: Let's make this trans movement not only national but a progressive and inclusive global movement. I wish transgenders from India and Pakistan can easily travel and end these gaps created by States. We want to have a good network – I have amazing transgender friends like Laxmi, Abhina, Simran etc. Laxmi and I are both CCM Members for TG community. Last, but not the least, I want to see more Jannats in this world to sustain our efforts and work.