Retrospective Section at IFFI to Feature Movies of Russian and Hungarian Filmmakers
International Film Festival of India is featuring movies of Russian filmmaker Andrei Konchalovsky and Hungarian filmmaker, BélaTarr.
Retrospective section in the 52nd IFFI will feature renowned Hungarian filmmaker Mr. Bela Tarr. His films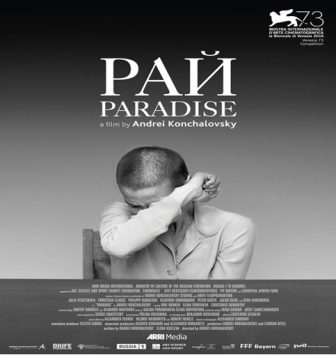 have won accolades at Berlin, Cannes and Locarno Film Festival. He is auteur filmmaker who has created his own visual style. This section will also acknowledge contribution of Russian filmmaker and stage director Mr. Andrei Konchalovsky. His films have won numerous accolades, including the Cannes Grand Prix Spécial du Jury, a FIPRESCI Award, two Silver Lions, three Golden Eagle Awards, and a Primetime Emmy Award.
Andrei Sergeevich Konchalovsky (20 August 1937, Moscow) was born to a family of famous writers Sergei Mikhalkov and Natalia Konchalovskaya. He studied Music from the Central School of Music and later Direction from VGIK. In 1965, inspired by Akira Kurosawa, he filmed The First Teacher. Other notable films like The Story of AsyaKlyachina Who Loved but Did Not Marry (1966) and Uncle Vanya (1970) were released soon after two critical acclaim.
The films of Mr. Konchalovsky that will be screened at the 52nd IFFI are as follows
The First Teacher
1965 | Russian | Russia
Synopsis: The film is based on Chingiz Aitmatov's novel of the same name. It is set in Kyrgyzstan during the first years of Soviet era, not long after the end of the Civil War. Duishen, a former Red Army soldier, is sent by the Komsomol to a small village to teach the local children. However he soon finds that his patriotism and eagerness to bring about progress have to compete with a way of life whose roots go back centuries.
Uncle Vanya
1970 | Russian | Russia
Synopsis: The film isbased on the play by Anton Chekhov. The story is set in the Russian provinces, where life is dull and the years seem to be wasted in vain. Uncle Vanya is overcome by disappointment and desolation due to his unrequited love for a woman whom fate has brought to the provincial estate for a short time.
Runaway Train
1985 | English
Synopsis: Set in Alaska, the film stars Manny, a dangerous recidivist (Jon Voight), and his cellmate Buck (Eric Roberts) who escape from a maximum security prison across the icy wilderness. To complete their break for freedom the fugitives hop on board a freight train. However, when the train driver drops dead from a heart attack, they find themselves trapped, hurtling at a crazy speed towards disaster.
The Postman's White Nights
2014 | Russian | Russia
Synopsis: Separated from the outside world with only a boat to connect their remote village to the mainland, the inhabitants of Kenozero Lake live the way their ancestors have for centuries gone by: the community is small, everyone knows each other and they produce only those things which are necessary for survival. The village Postman (Aleksey Tryaptisyn) is their sole connection to the outside world, relying on his motorboat to bridge the two civilizations. But when his boat's motor is stolen and the woman he loves escapes to the city, the Postman follows, desperate for a new adventure and a new life.
Paradise
2016 | Russian, German, French | Russia
Synopsis: Paradise tells the compelling story of three individuals, Olga, Jules and Helmut, whose paths cross amidst the devastation of war. Olga, a Russian aristocratic immigrant and member of the French Resistance, is arrested by Nazi police for hiding Jewish children during a surprise raid. As per her punishment, she is sent to jail where meets Jules, a French-Nazi collaborator who is assigned to investigate her case. Jules grows fond of Olga and offers to go light on her punishment in exchange for sexual favours. Although Olga agrees, and will do whatever it takes to avoid harsh persecution, her hope for freedom quickly fades when events take an unexpected turn.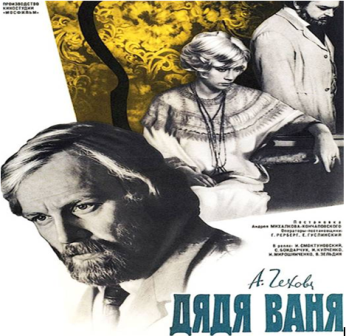 Béla Tarr was born on July 21, 1955 in Pécs, Hungary. He was a student at the Academy of Theatre and Film in Budapest. He began his career as an amateur filmmaker at the age of 16.  He worked at BalázsBélaStúdió, where he made his directorial debut with the film The Family Nest (1977). His notable works are Damnation (1988), Werckmeister Harmonies (2000), The Turin Horse (2011), Sátántangó (1994).
The films of Mr. Tarr that will be screened at the 52nd IFFI are as follows-
Family Nest
1977 | Hungarian | Hungary
Synopsis: Irén lives with her daughter in a small apartment of her in-laws, in the center of Budapest. Her husband Laci just came back from his national service and his relationship with Irén is deteriorating. Soon, the young woman wants to leave the family, but her rehousing request gets stuck into the communist administration.
Outsider
1981| Hungarian | Hungary
Synopsis: In an industrial town in Hungary, András, a music-loving young nurse, is fired for alcoholism. It's another failure in his life. As he wanders through the city, András drifts through his relationships, both social and romantic.
Damnation
1988 | Hungarian | Hungary
Synopsis: In a desolated landscape, Karrer lived for years cut off from the rest of the world, by passing his time to staring dumpsters disappearing under an endless rain. His only social links are a pub, the Titanic, where he ran aground every night, and his boss, Willarsky. Attracted by a singer woman who sings in this bar, he tries to seduce her.
The Turin Horse
2011 | Hungarian, German | Hungary, France
Synopsis: After witnessing a carriage driver whipping his horse, the philosopher Friedrich Nietzsche ran to the scene, threw his arms around the horse and collapsed—never to recover. This is the story of what happened to the carriage driver, his family, and his steed.