Run Up to 2024 General Election: Leadership Vacuum in Odisha
Since there is no ecosystem to promote leaders in Odisha, the Odias never find leadership positions in Delhi, Mumbai, Kolkata or Chennai where they have settled elsewhere.
India is maturing into a matured democracy, and its 75th Anniversary of Independence will be celebrated in 2022. While the nation is marching ahead with vibrant leadership, some of the states are facing leadership crisis to keep pace with the governance.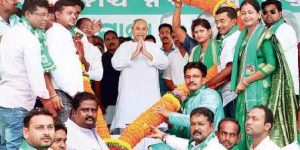 There is an inertia and stagnancy in leadership as new bloods are not infused. Hence, the future of some states is in darkness. Odisha is one such state that escaped national attention on its leadership issues. Although leaders are epoch making, their age, physical fitness and inactiveness has raised serious questions on the very governance of the state.
Odisha will go to elections for the 17th Assembly and 18th Lok Sabha, that would happen simultaneously, if nothing wrong happens in between till March 2024. The General Election 2024 will witness many pre-Independence birth leaders contesting the elections due to health reason. The post-emergency leaders, who permeated into different political inclinations, will also be reaching in their seventies.
The age of leaders plays an important role in discharging their responsibility and output in their constituencies. More and more leaders entering their 70s and 80s are challenges for the state and there is visible hiatus between the old and young leaders. Political wit and wisdom are waning among the upcoming leaders and visionaries of the state.
Health and Physical Fitness of Lawmakers
During the pre-liberalisation days, leaders would visit the area and stay for days together in the field. Visiting to state capital are norm during the Assembly sessions and party meetings. Time has changed, leaders moved to state capitals and stay there with modern gadgets and facilities. There is no such compulsion on the lawmakers to be present. The mobile telephony and internet have narrowed downed distance between the people and the leaders.
Unfortunately, during this COVID-19 lockdown period, Odisha lost two members of its Legislative Assembly (law makers Madan Mohan Dutta and Bishnu Prasad Das) due to other health issues.
---
---
The total house strength then was 147. It will be a difficult task to fill the vacuum created by the leaders. 
Leaders, Party Affiliation and Date of Birth
Legislative/Parliamentary Experience
Age by March 2024
Ananga Uday Singhdeo (BJD)

(11 November 1945)

Former Minister, five-time MLA and MP(RS)
78 years 4 months
Bhartuhari Mahtab (BJD)

(8 September 1957)

Five-time MP (LS)
66 years 6 months
Bijoy Mohapatra ( BJP)

(7 November 1950)

Former Minister of Odisha and four-time MLA
73 years 4 months
Damodar Rout (BJP)

(2 July 1942)

Former Minister of Odisha and seven-time MLA
81 years 8 months
Giridhar Gomang (BJP)

(8 April 1943)

Former nine-time MP (LS) and former CM
81 years 11 months
Narasingha Mishra ( INC)

(23 December 1940)

Five-time MLA and Leader of Opposition
83 years 3 months
Naveen Patnaik (BJD)

(16 October 1946)

Once MP(LS) and five-time MLA, CM for last 20 years.
77 years 5 months
Srikant Kumar Jena ( INC)

(8 June 1950)

Former union minister, three-time MLA and 4-time MP (LS)
73 years 9 months
Suresh Chandra Routray (INC)

(11 September 1945)

Six-time MLA
78 years 6 months
Surjya Narayan Patro (BJD)

(24 December 1948)

Speaker and seven-time MLA
75 years 3 months
Usha Devi (BJD)

(25 February 1952)

Five-time MLA and former minister
72 years 1 month
 
Rehabilitation and Bureaucratisation of Politics
Of late, parties in Odisha have found a new formula to rehabilitate family members and former bureaucrats into party fold. These leaders could not able to be leaders, with exception of Pyari Mohan Mohapatra (1940–2017),  a 1963 batch IAS officer and confidant of late Biju Patnaik and later his son Naveen Patnaik, the present chief Minister of Odisha. Ever since there has been regular inflows from bureaucracy to legislative process and very few could able to assume elected positions. Hence, some former bureaucrats have standing in beelines for the Rajya Sabha seat, but a few lucky and politically right candidates get the positions.
Odisha cabinet has already passed Vidhan Parishad, which will have 49 members (one-third of the Vidhan Sabha seats, i.e., 147 members).
Defection and Imported Leader
Leadership vacuum does get replenished through defections from other parties. Defection to other party either due to expulsion or negligence, don't essentially create a new leadership trait.In Odisha, these imported leaders do not see party favour in the newly adopted party in previous general elections held in 2014 and 2019. The names of veteran leaders like Damodar Rout, Bijoy Mohapatra and Srikanta Jena are struggling to create a space in the party and always in the borderline.
Proxy, Representatives and Delegates of Lawmakers
Without getting into the constitutionality, in Odisha too, lawmakers (MPs and MLAs) do deploy proxy representatives and delegates in their areas. These representatives keep some residual powers with them and work on the absence of the lawmakers. Proxies are even more dangerous than the representatives and delegates. The husband or wife or children of elected representatives take full charge of the constituency, except for signatures needed on official matters. It is difficult to understand how the proxies, representatives and delegates manage the expenses incurred for monitoring the constituency.
Leadership Processes
Regional parties donot have any formal mechanism to promote and nurture leaders. Only legendary Biju Patnaik did dedicated move to bring students, activists, professionals and officials into mainstream politics.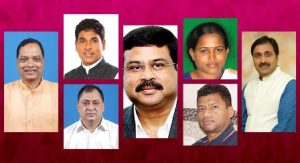 When he became the Chief Minister during 1990-95, he could successfully groom those youth into seasoned politicians. That trend got destroyed in last 20 years and there is no such concerted move.
The example of Habibullah Khan (1934–15) is an exception. He started his career from the Gram Panchayat as Sarpanch of his village to state assembly. In between, he was president of Zilla Parishad too before reaching the state assembly. Habibulla Khan never tasted defeat in his political career and he continues to won from Nabarangpur Assembly seat nine times starting from 1971. He stopped contesting only when the seat became reserved for STs in 2009.
The first two terms, he served as an Independent and Swatantra Party candidate, respectively, and rest seven terms he won with INC ticket.
---
---
Such type of grassroots leaders are almost absent in the state anymore.
Student bodies are kept outside party politics, but the student body elections are stalled by the government, citing different reasons. The Urban Local Bodies (ULBs) and Panchayat Raj Institutions (PRIs) have come to a grinding halt in Odisha as the election to ULBs are thwarted by the state government, either by delaying the process or weakening the epoch making 73rd and 74th constitutional amendments on the decentralisation of powers to local bodies. The continuum of leadership from grassroots to legislature are almost disconnected. Party cadres, even after working for decades, do not rise/find a space in electoral politics. Out of 147 assembly segments, more than 40 per cent seats are either retained by the influential political families or their relatives. 
Leaders and Date of Birth
Legislative Experience
Age by March 2024
Aparajita Sarangi (BJP)

(8 October 1969)

Former Bureaucrat of Odisha cadre and one-time MP (LS)
54 years 5 months
Arun Kumar Sahoo (BJD)

(1 January 1969)

Five-time MLA and minister in state
55 years 2 months
Baijyant Jay Panda (BJP)

(12 January 1964)

Former four-time MP and national Vice-President of BJP
60 years 2 months
Dharmendra Pradhan (BJP)

(26 June 1969)

Once MLA in 2000 and twice MP (RS) and cabinet minister in union ministry
54 years 9 months
Dillip Kumar Ray (BJP)

(9 January 1954)

Former union minister, three-time MLA and two-time MP (RS)
69 years 9 months
Kharavela Swain (BJP)

(25 October 1953)

Former three-time MP (LS)
70 years 5 months
Prasad Harichandan (INC)

(12 May 1964)

Former three-time MLA and State Chief, INC
59 years 10 months
Pratap Chandra Sarangi (BJP)

(4 January 1955)

Former two-time MLA, MP (LS) and MoS in union ministry
69 years 2 months
Saptagiri Ullaka (INC)

(1 January 1979)

US returned, technocrat, elected MP (LS) for first time
45 years 2 months
Soumya Ranjan Pattnaik (BJD)

(18 August 1952)

Now a BJD MLA who was twice MP (LS and RS)
71 years 7 months
Sangeeta Kumari Singhdeo (BJP)

(3 December 1961)

Three-time MP (LS)
62 years 3 months
Suresh Chandra Pujari (BJP)

(29 July 1960)

First-time MP (LS)
63 years 8 months
Since there is no ecosystem to promote leaders in Odisha, the Odias never find leadership positions in Delhi, Mumbai, Kolkata or Chennai where they have settled elsewhere. Dr. Swaroop Ranjan Mishra, a medico by profession is one such exception. Dr.Mishra went to eastern Africa (Kenya) in search of job and is now an elected MP from the Kesses Constituency and has become the first Odia to win a general election in the African country.While the education, experience and exposure determine good leadership that do not essentially bring in good leaders to the state in last two decades. In his book, the founder and president of modern Singapore wrote, "I do not yet know of a man who became a leader as a result of having undergone a leadership course", The Wit and Wisdom of Lee Kuan Yew, 2013.