Study Offers New Insights into Foodborne Disease
Scientists have identified two strategies for the immune system to resist destroying SopB.
Salmonella is a type of bacteria that can be found in a wide range of foods, including dairy, meat, and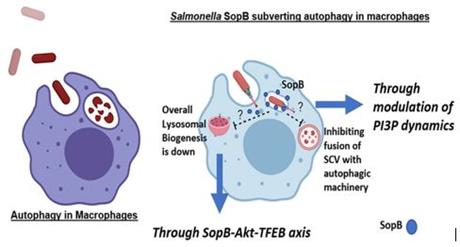 eggs. Humans can contract typhoid and gastrointestinal illnesses from them. It can evade the immune system and persist in particular macrophages, which are the body's infection-fighting cells. Scientists from the Indian Institute of Science in Bangalore have identified two strategies by which the immune system can resist destroying the SopB protein found in Salmonella.
"We conducted experiments using cell culture and animal models to investigate the host-pathogen interactions. The lead researcher, Dr. Dipshikha Chakravorty, explained to India Science Wire that they used a variety of methodologies to explore the research concerns, including molecular biology, microscopy-based, and genetically changed bacterial systems.
Patients infected with Salmonella have access to a wide range of treatments. Still, those with weakened immune systems (immune-compromised) are at an increased risk of developing severe and fatal diseases. Vulnerable populations, including young children, the elderly, and those with weaker immune systems, may experience severe cases of the sickness.
Our discovery will clarify how Salmonella manipulates the immune system and provide information on potential novel treatments for the infection. For example, small molecule SopB inhibitors or TFEB activators could be created as new therapeutic alternatives to increase the number of lysosomes, explains Dr. Chakravortty.
Foodborne illnesses, which can result in illness, death, and financial losses, are a major public health concern worldwide. In low- and middle-income nations, where there are few resources for managing food safety, the burden of foodborne infections is disproportionately large. Therefore, it is essential to have a deeper understanding of the pathogen's biology at the molecular level and how it interacts with the host.
The study underlines the requirement to look into how long-term infection with Salmonella affects the TFEB pathway. It might aid in understanding how neurodegenerative illnesses and Salmonella infections are related.
Ritika Chatterjee, Debalina Chaudhuri, Subba Rao Gangi Setty, and Dipshikha Chakravorty are the members of the team. The research was released in the journal Microbes and Infection. The Department of Biotechnology (DBT), the Department of Science and Technology (DST), and the Ministry of Science and Technology all funded the study. (India Science Wire)