What could be the public agenda for the Modi 2.0 government?
Current financial situation of many state governments is at the edge. Their own financial resources are restricted. Hence, the new regime should look to reframe the revenue distributional formula to help out states.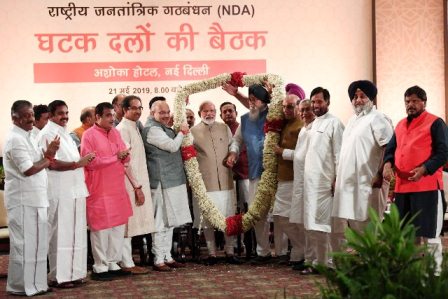 The 17th Lok Sabha Election verdict has given a thumping majority for the NDA led by Prime Minister Narendra Modi. In 2014, the change of guard verdict had created a lot of expectations. Now, what is the agenda for "New India" under the Modi 2.0 government?
Farmers despair
Addressing the farmers' crises in retrospective gains importance though BJP outwitted all criticisms that it had encountered during the last five years by introducing Rs 6,000 per per year aid for farmers. But what is essential to consider is that farmers need sustained incomes rather than public aids on a continued basis.
In this regard, it is high time to do away with the age-old MSP regime. It is suggestive to bring a market mechanism or fix a fair price of the produce by replacing the MSP.
There are also less chances of inflationary pressure on food grains. Secondly, the regime could look to expand organic farming through an all-out measure such as converting urban waste into manures and encouraging bio-fertiliser production through incentives.
Energising fuel policy
Current fuel policy does not give any relief to all the stakeholders as it increases valuable foreign exchange outflow, environmental issues, production and refinery stagnation etc. the new GST regime could not intake the fuel price as the state governments opposed as they were to lose precious revenue resources.
---
---
However, the fuel consumption and distribution should not be left uncontained. In order to bring an order here, the new government could make a policy to include the fuel prices under GST but giving some additional revenue share to states. The GST levied against fuel products could then be put in the slab of 28 per cent to enable higher revenue share for the state governments.
"In order to relieve the consumers, the government could impose different GST tax bases on different consumers. For example, vehicles carrying public goods could be levied with five per cent of GST whereas private high-end vehicle runners could be charged at the highest slab. Private two-wheeler motorists could be in the 18 per cent slab."
Public transport run by state governments experience losses due to higher fuel prices. In order to provide relief, the central government through oil marketing companies, could distribute bulk fuels at the distributor's cost of price without adding any GST. This would be a breather for the State Transport Corporations and could lead to better management and service.
Financial woes of state governments
As per the constitutional arrangement, state governments are the second line in governance and responsible for the state subjects. Their uniqueness is entirely based on their financial independence. A healthy financial environment assists them to fulfill all the demands raised by the subjects. Beyond that central government need not to bail out them whenever there is a financial crisis. But current financial situation of many state governments is at the edge. Their own financial resources are restricted. Hence, the new regime should look to reframe the revenue distributional formula to help out states.
Employment crisis
Unemployment has been reported widely in the country and there is an urgent need to address the issue. Indian employment generation depends on sectors like agriculture, textile, transport, Manufacturing (MSME), Services, real estate and construction.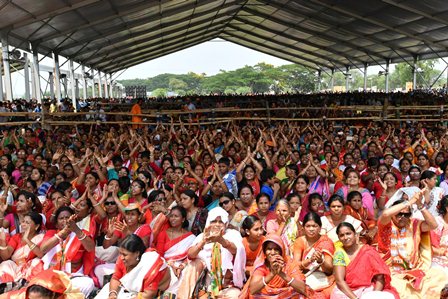 Among these sectors, many are involved in aggressive export promotions. Industrialists belonging to these sectors have several demands that include GST-related corrections. Fulfilling these demands would make them vibrant.
Rural unemployment is because of less activity in farm and allied sectors. Once farm sector regains its glory, rural distress could be wiped out. Government employment is still an attractive option for youth across the country.
"In addition with several reforms, the new regime should look to encourage state governments to provide employment to all eligible candidates on rotational basis."
Each eligible person could work for up to an extended period say, three-five years and next in waiting would be provided the chance after that. To make it a reality, decentralisation of powers or decentralising the operation of the state governments should be taken first.
Electoral and administrative reforms
India is by and large has established itself as a democratic country irrespective of all the diversities it possesses. The recent poll had a strong division of opinion and sensitised many relationships even at a personal level.
---
---
But country needs electoral reforms. Changing to a representative system based on percentage of polling system, similar to western and other Asian countries like Sri Lanka would be an ideal one. Present system has many loopholes that encourage money laundering and other corrupt practices besides social discrimination.
Administrative reforms should be there to take in all the benefits accrued through various schemes brought in by the central and state government levels. At his last stint, the PM had promised less government; more governance. But it could not take-off not only because of political compulsions but also because of the administrative system of the country. Decentralisation is the key for the states and the centre to enjoy the full labour of their efforts.