Will COVID-19 Change Urban Planning for Indian Cities?
COVID-19 tells the story of how a disease outbreak in the outskirts in Wuhan travelled to global cities and resulted in a pandemic.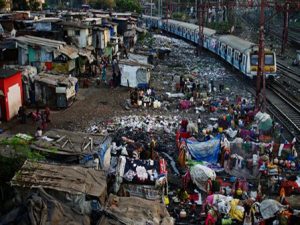 COVID-19 pandemic laid certain unavoidable facts about cities. During a global pandemic, cities seem like a double-edged sword. While cities offer prospects of a better quality of life, economic opportunities and infrastructure, the way cities are designed to play a vital role in the disease transmission. The COVID-19 pandemic laid two unavoidable facts about cities: the world is more interconnected than ever and cities are at the frontline of the crisis. In India, COVID-19 is a story of how cities are equipped to deliver services in a manner that is efficient, but not equitable.
In the battle against the coronavirus epidemic, Indian cities need to fight challenges on multiple fronts: contact tracing in slums where social distancing is difficult, proper waste management to break the chain of transmission, proximity to essential services in Tier-3 cities, and addressing the abysmal WASH (Water, Sanitation & Hygiene) situation in the cities.
---
---
Maharashtra has the highest number of cases among Indian states. The spread of COVID-19 in the financial city of India has raised questions about density. The number of cases has been soaring in Asia's largest slum in Mumbai, Dharavi. With Dharavi already in a tight spot, other slums in the city have also emerged as clusters for positive cases. The biggest challenge that the steadily increasing number of cases in these slums pose is of contact tracing in such a heavily packed geography.
With the lack of hygiene, large families squeezed into small spaces and common sanitation facilities, the danger of catching the virus lurks everywhere in a slum.
Social distancing is a luxury that slum dwellers can't afford when they live in makeshift homes and shacks, lacking basic facilities.
In slums of Delhi (like Sangam Vihar), washing hands also seem like a luxury when the residents face constant water shortages. Lack of access to these basic facilities makes it impossible for slum dwellers to comply with lockdown orders. Thus, COVID-19 may prompt changes, from temporary measures that make it feasible for residents in informal settlements to follow social distancing guidelines to more lasting changes that should focus on improving access to basic facilities.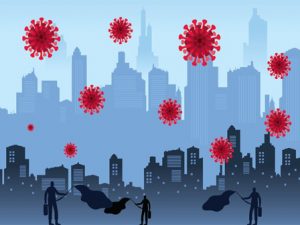 More than density, what facilitates the spread of diseases in cities is human irresponsibility. Even if the neighbourhood is less crowded but if no one picks their waste, municipal workers would have to touch and separate the waste manually (given the lack of availability of PPE), putting them at risk. Experts have already shared that the communities need to segregate waste at source, disposing of gloves, masks, tissues responsibly to contain the spread of virus. Proper waste management will significantly reduce the burden on municipal systems struggling with the threat of community transmission. Municipalities should see COVID-19 as an opportunity to promote waste segregation, not only as a pandemic mitigation measure but also to prepare for long-run.
India went into a nationwide lockdown with the hope that curtailing mobility will flatten the curve. As people are expected not to leave their houses until it is for essential services. It is no surprise that the very basic need for food is a top priority in many people's minds. While the online food and grocery store are stepping up their operations in Tier-1 cities in India, the overall food supply chain is struggling to remain afloat.
---
---
Residents of Tier-1 cities in India have closer proximity to supermarkets and health services, while most of the Tier-3 cities have to depend on neighbourhood street vendors for fruits, vegetables and milk.
The design of certain cities in India, like Gaya in Bihar, with larger proximity to essential services, have further added to the unease during these times. As virus moves through Tier-3 cities with limited access to better health and essential services, the design of these cities will continue to give insights into how well they can overcome the pandemic's short-term and long-term effects.
COVID-19 tells the story of how a disease outbreak in the outskirts in Wuhan travelled to global cities and resulted in a pandemic. As states sought an extension of the lockdown till 30 April, we are only beginning to understand how COVID-19 will affect urban planning. Cities are not only at the frontline of the crisis, they are also likely to see lasting changes from it. Urban researchers need to explore the intersection between urbanization and infectious disease, paying particular attention to migrant workers and slum dwellers, who were thought of too late.