A Journey for Flavours and ODIA Cuisines—Master Chef Abinas Nayak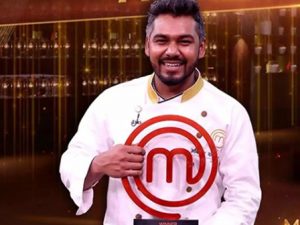 On a talk with Delhi Post, Abinas said that he was always indulged into Odia cuisines, which has the potential to touch many hearts but it hasn't got the much-deserved popularity. The winner of Master Chef India Season 6, Abinas Nayak, born in Ganjam district of Odisha had pursued his career in Aska till class 6th and afterwards moved to Rajgangpur for further studies. Later on, he continued his career in BTech Electronics and Communication Engineering and remained a techie for five years with Infosys. What amazes about the Chef is that he never took any professional training for cooking from any institute and has achieved the mastery of cooking by self-learning.His mother and grandmother were his only tutors. Abinas was always into art forms; during his stay at Trivandrum, he started cooking, painting and gradually developed an interest in the same field. Engineering, for him, was a way to finance himself while he was exploring the career of his choice. Earlier his parents were confused about his dream. It's only when they saw him getting serious and giving the audition, they supported and became a part of their child's dream career. Next to that, Abinas's parents went for the finale and met the judges/Chefs; they witnessed the popularity, respect and recognition that Abinas has earned. 
We have often heard that do your best and don't worry about the results. Chef Abinas proved this in the finale by preparing a three-course meal for the previous winners and other guests. It was a challenging task as because he was making food for experts of cooking and preparing three-course meal single-handedly, which was a tough task too. His desire to present Odia cuisine in front of the experts became his motivation to do his best and eventually led him to the winning trophy.
Delhi Post: What is your source of motivation to go into a creative field despite being an Engineer?
Abinas Nayak: Earlier, I used to watch all the travel and food shows but never cooked. Once I started cooking, it became interesting for me and then gradually, I started experimenting. I realized that Odia cuisine has not yet been exposed to the world so I should do something for my cuisine in my style like fine dining and more. I got firm confidence when I won the Haldirams and a few national-level competitions. I have been preparing myself for Master Chef since then. Finally, I won, and the rest is history.
---
---
It can be quiet surprising for people to see an engineer turn into a chef, but Abinas believes that if someone is passionate for his interest, then they must follow their dream, further he added that people must stick to what they love to do.
Delhi Post: How the Master Chef journey took different turns and what was your constant source of motivation to give his best?
Abinas Nayak: For the last three years, I was preparing myself for MasterChef with a consistent vision to place my Odia cuisine in front of the world. When the competition opened, I took it as the only opportunity to present the food I love. My auditions went on from Hyderabad to Mumbai, which included several rounds and with that came a lot of confidence and pressure. Finally, I got selected for the TV audition.It was ultimate and pressurizing because of the contestants who were equally incredible as you. By that time, I was building positive thoughts and focused on my motive of presenting an Odia dish in the best possible manner and choose to make 'Chicken Besara' which was loved by the judges. It resulted in the popularity of the recipe, and then I entered the show. Each of the tasks was challenging, and the competition became stricter with the subsequent levels.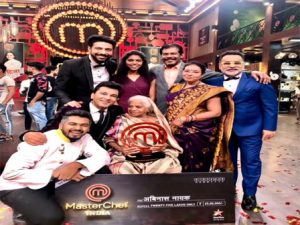 During the finale, the presence and support of my grandmother was a real sense of inspiration for me. I was consistent with the type of food that I had started with. My ultimate goal was to bring the Odia dish into the most popular platform. I made everything from my heart and soul. The most challenging task was where we had to make a 15-dish platter for Republic Day. Also, The mission where I made Rasagulla was risky because it is almost impossible to make it in 1 hour, and Chef Ranveer even warned on it. Still, I wanted to do it at any cost, and my efforts brought colour as I got the dish on Master Chef's grand wall.
Delhi Post: It is not the end; instead, this is the beginning of a great enterprise. So, tell us about yourplan to do wonders in this journey of cooking.
Abinas Nayak: Abinas wants to expand Odisha's name and the Odia cuisines in and around the world. Abinas feels that the wide variety of flavours and spices in Odia food can reach the hearts of millions. For this, he will be conducting travel and pop-up shows and is even working on a book. Besides, he is planning to open his restaurant someday. Meanwhile, he has already started the journey with the first pop-up show, which was held in Bali.
---
---
I have faced many social changes from the beginning of my journey until now. With the time, I realized that I could make the Odia cuisine popular with the help of my current position as I am getting the support of people of Odisha. People are extending their support at large numbers which fill positivity in me, but it also comes with a sense of responsibility to multiply the faith that people have in me. As per the plan, I am promoting the local ingredients through a hashtag #golocalwithabimilano, where people tag me whenever they use any local element, and I add suggestions to enhance the dishes, which is the perfect way of motivating people to consume and promote the local dishes. On my journey, I will include more and more number of people from my motherland.
Delhi Post: As a Chef, what is your primary concern and the message you would like to share with everyone?
Abinas Nayak:I feel that first, we eat food from our eyes and then from our mouths, but it is important for a chef to maintain the hygiene of the food because what matters is inside and not the outside. My message to the other Chefs is to create a sustainable environment for food that is safe and healthy for people. For upcoming Chefs and cooking fanatics, I want to say that we must follow our dreams and be innovative in whatever food we make because uniqueness will always go a long way'.