Commerce Minister Goyal's Tesla Factory Visit Signals India's Ambitious EV Push
The Minister attended the Investors Round Table, a collaboration between USISPF & Indiaspora, attended by venture capitalists and entrepreneurs from various US industries.
In a move that underlines India's determined shift towards sustainable mobility, Shri Piyush Goyal, the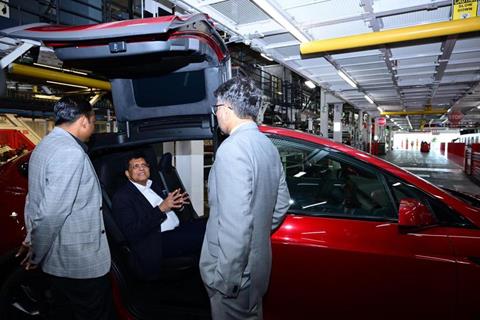 Union Minister of Commerce and Industry, embarked on an official visit to the United States, punctuated by a significant stop at Tesla's Fremont factory. This visit comes amid reports of India fast-tracking approvals for Tesla's proposed investments, setting a January 2024 deadline.
Goyal's tour, beginning with his arrival in San Francisco on 13th November 2023, signifies more than a routine diplomatic engagement. His interactions with senior Tesla executives clearly indicate India's keen interest in bringing Elon Musk's electric vehicle (EV) and battery manufacturing prowess to its shores.
This proactive approach by the Indian government involves a concerted effort across various ministries to facilitate Tesla's entry into the Indian market. This strategy is about attracting a major player in the EV sector and integrating Tesla's advanced supply chain ecosystem into the Indian economy.
Tesla's initial plans for India faced hurdles, primarily due to the high import duties levied on electric vehicles. The company had advocated for a reduced import duty, categorizing its vehicles under 'electric' rather than 'luxury' cars, to support its entry into the Indian market. The government's insistence on local manufacturing in exchange for import duty concessions reflects a broader strategy to boost domestic production and align with initiatives like the production-linked incentive scheme.
In a related development, Reuters reports that Tesla is working on a more affordable Model 2, priced at approximately 25,000 euros. This move aligns with Tesla's goal of mass adoption and competes directly with manufacturers like Volkswagen, who are also transitioning to electric vehicles while maintaining profitability.
Parallel to these developments, Minister Goyal engaged in bilateral meetings and participated in the Investors Round Table during his San Francisco visit. Discussions with global trade representatives and venture capitalists covered various topics, including the Indo-Pacific Economic Framework, bilateral trade enhancement, and India's improving ease of doing business landscape.
His itinerary reflects a broader agenda as Goyal attends the third in-person IPEF Ministerial meeting and engages with APEC. It's not just about fostering Indo-US trade relations but also about positioning India as a hub for electric vehicle manufacturing and sustainable energy solutions.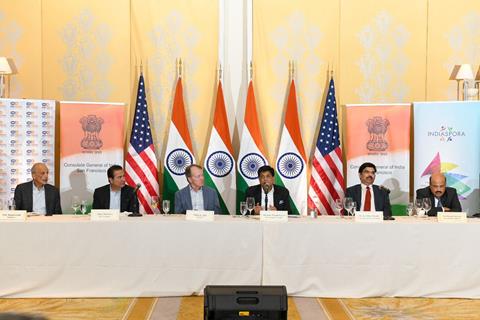 This strategic engagement with Tesla and other global entities underscores India's commitment to a greener future and its willingness to adapt its policies to attract major players in the sustainable technology sector. The minister's visit marks a pivotal moment in India's trade and industrial policy, potentially setting the stage for a new chapter in Indo-US economic relations centered around technological innovation and sustainability.
Shri Piyush Goyal's visit to Tesla's Fremont factory and the Indian government's efforts to expedite Tesla's entry into the Indian market represents a significant pivot in India's economic and environmental strategy. By aligning with Tesla, a leader in electric vehicle technology, India is embracing the global shift towards sustainable transportation and positioning itself as a critical player in the rapidly evolving EV ecosystem. The negotiations around import duties, commitment to local manufacturing, and potential introduction of a more affordable Tesla model indicate a mutual willingness to adapt and innovate. This move could potentially catalyze the Indian EV market, attracting foreign investment, boosting local manufacturing, and advancing India's sustainable development and climate change mitigation goals. Tesla's entry, therefore, is more than just a commercial venture; it's a symbolic partnership that could shape the future of India's automotive industry and its role in the global shift towards greener technologies.