The 54th International Film Festival of India: A Global Cinematic Celebration Begins in Panaji
Hollywood actor and producer Michael Douglas will accept the Satyajit Ray Lifetime Achievement Award at IFFI 54, where over 270 films will be showcased at four venues.
The International Film Festival of India (IFFI) begins on 20 November. IFFI, one of the world's top 14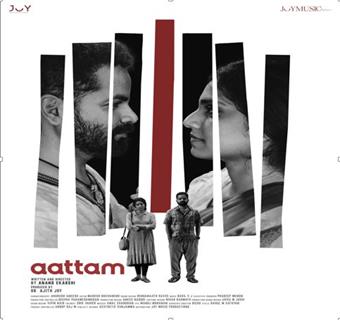 'International Competition Feature Film Festivals' accredited by the International Federation of Film Producers' Association (FIAPF), inaugurates its 54th edition today in Panaji. This prestigious event, held annually, has become a cornerstone for both world and Indian cinema, drawing industry titans from across the globe.
Shri Prithul Kumar, MD of NFDC and Joint Secretary Films, Ministry of Information and Broadcasting, shared insights into this year's festival at the Curtain Raiser Press Conference. Alongside him were distinguished personalities such as Mrs. Delilah M. Lobo, Vice Chairman, ESG, and Ms. Ankita Mishra, CEO, ESG.
This year's IFFI is set to be a landmark event, featuring over 270 films across four venues: INOX Panjim, Maquinez Palace, INOX Porvorim, and Z Square Samrat Ashok. The International section will showcase 198 films, including 13 World Premiers and 62 Asia Premiers. The 'Indian Panorama' section will highlight 25 feature films and 20 non-feature films, with special attention to the Malayalam film "Aattam" and the Manipuri "Andro Dreams".
A festival highlight is the Satyajit Ray Lifetime Achievement Award, this year being bestowed upon Michael Douglas, an iconic figure in world cinema. Douglas, alongside his wife and acclaimed actress Catherine Zeta-Jones, will grace the festival, elevating its prestige.
Shri Prithul Kumar also announced novel initiatives for the 54th IFFI, including introducing the Best Web Series (OTT) Award, recognizing the burgeoning content and creators on OTT platforms. The festival received 32 entries in 10 languages from 15 OTT platforms. Additionally, a new Docu-Montage section will showcase compelling documentaries from around the world, marking India's Oscar entry in this field and underlining the growing importance of documentaries in filmmaking.
The festival also features a Restored Classics section, with seven world premieres of restorations done by NFDC-NFAI under the National Film Heritage Mission, along with three international restored films.
More than 20 'Masterclasses' and 'In Conversation' sessions will offer attendees insights from eminent filmmakers, cinematographers, and actors. Notable participants include Michael Douglas, Sunny Deol, Rani Mukerjee, Vidya Balan, Nawazuddin Siddiqui, and Karan Johar.
Expanding on last year's Gala Premiers initiative, this year's festival will feature 12 gala premiers and two exclusive web series premiers, with actors and talent promoting their films on the red carpet of IFFI.
The 17th Edition of the NFDC Film Bazaar, a vital festival component, will showcase over 300 international film projects for production, distribution, or sales. This year, the Film Bazaar's expanded scope includes a VFX & Tech Pavilion and the introduction of Documentary and non-feature Projects/Films.
In a significant move towards inclusivity, facilities have been arranged to ensure that specially-abled festival delegates can access all screening and event venues. This aligns with IFFI's commitment to making the festival an inclusive and accessible avenue for everyone.
Another highlight is the '75 Creative Minds of Tomorrow' initiative, providing professional classes curated by cinema masters and a 'Talent Camp' for recruitment by over 20 leading companies.
IFFI is a cinematic showcase and a celebration of cultural diversity. The IFFI Cine-mela initiative, open to attendees and the general public, will offer a range of activities celebrating cinema, arts, culture, crafts, and food.
Ms. Ankita Mishra, CEO of ESG, briefed attendees on the logistical arrangements made for the smooth functioning of the festival. Ms. Monideepa Mukerjee, Director General, PIB West Zone, elaborated on facilities available for the media, including a film appreciation workshop and Konkani translation for PIB IFFI releases.
Ms. Delilah M. Lobo, Vice Chairman, ESG, concluded the conference, encouraging Goans to seize this opportunity to experience the best films from around the world at their doorstep.
The 54th IFFI promises to be an extraordinary event, celebrating the art of cinema and offering a global platform for filmmakers, actors, and enthusiasts alike. As the curtains rise, the festival is set to captivate audiences with its diverse array of films, masterclasses, and cultural festivities, further cementing its status as a significant event in the world cinema calendar.