Equity Crowdfunding in the era of startups
Read on to understand how viable is Equity Crowdfunding and its potential in the Indian startup ecosystem.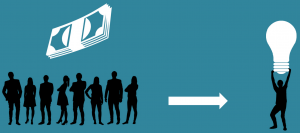 O culus VR started a crowdfunding campaign back in 2012 with an aim to manufacture a virtual reality headset 'Oculus Rift'. Both the product and campaign were a hit. Kickstarter, an online crowdfunding platform, raised USD 2.5 million for the project. Two years later, Oculus VR was acquired by Facebook for USD 2 billion, leaving a bunch of initial backers miffed and pressing for equity.
Crowdfunding and Equity
Crowdfunding is a way for entrepreneurs, artists, and filmmakers among others to raise the necessary capital for their ventures or projects – mostly through an online platform and from a large group of people, each contributing a small amount. Eventually, people have become the real asset when it comes to crowdfunding.
While Oculus VR is often considered a crowdfunding poster child, one needs to understand that the company used 'Reward Funding', i.e. where the investors, based on the amount pledged, are compensated in kind instead of equity i.e. via t-shirts, mugs, posters, Rift Developer Kit etc. When Facebook acquired it in a whopper of a deal, early investors felt cheated that they didn't get any equity which may have resulted in a tangible financial gain.
"In contrast, Equity Crowdfunding, where contributors gain ownership in return, is a fairer way to reward investors, allowing young zestful entrepreneurs to gain early monetary assistance to launch their projects."
For such entrepreneurs, Equity Crowdfunding has proven more reliable so far mostly because of the fact that the investors participating in crowdfunding are, in general, not very sophisticated and hence the level of due diligence required is lesser vis-à-vis the Venture Capital requirements.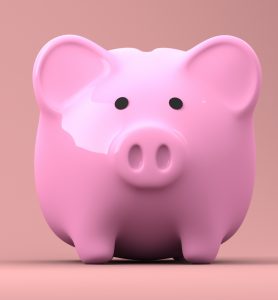 Pros and Cons of Equity Crowdfunding
Equity Crowdfunding comes with its own set of risks and rewards. Some greater risks are of failure and fraud. The chances of failure are high on account of lack of advice and guidance of experienced venture capitalists. The fruition of a business plan is not just dependent on funding, as a support system is always required.
Crowdfunding portals and platforms are all online, vulnerable to cyber attacks. There are always depraved men who try to dupe people and solicit funding from them using a hoax company. Investors often face information asymmetry, i.e., a potential investor cannot verify the information uploaded by a company. Therefore, investors really need to be wary of such misleading profiles. Cyber security is hence a major concern as the platforms need to be protected against hackers.
However, there are major pros of Equity Crowdfunding. Firstly, the easy link between startups and investors via online crowdsourcing portals makes access to funding simpler. While most of the Small and Medium startups directly reap the benefit of funds, the potential of huge returns from one-time investment is a big attraction even for an investor.
Anyone, with or without high net worth can invest money in an enterprise. People who funded $250 to Oculus Rift in 2012, would have earned an amount worth $36,000 to $50,000 in 2014 when Facebook acquired Oculus VR if that would have been an equity crowdfunding. Although Equity crowdfunding comes with certain risks, there are greater rewards as well. It can really foster a startup and entrepreneurship culture that has encapsulated Indian economy.
SEBI Guidelines: Regulations or Restrictions?
The good and bad of Equity Crowdfunding made the drafting of regulating guidelines a conundrum for the Securities & Exchange Board of India (SEBI). Equity fundraises and other intermediary activities by enterprises in India are regulated by the Companies Act, 2013 and SEBI regulations.
"Unfortunately for companies, startups and the investor community in India, Equity Crowdfunding is not permissible in its conventional sense. Instead, the existing platforms use a quasi-equity crowdfunding model based on private placement principles under the Companies Act, 2013."
The regulations under the Companies Act, 2013 are again straitjacketing; a private placement can only be made to 200 investors in a financial year and can only make an offer to 50 people in an instance, otherwise, it would be deemed to be a public offer. Also, no company that offers a private placement can release any public advertisement.
Besides, SEBI has implemented highly non-conducive and restrictive guidelines for Equity Crowdfunding. The contours include — limiting investors to 'accredited' (high net-worth) investors, imposing a requirement of five per cent investment by qualified institutional buyers and restricting crowdfunding platforms to the ones that qualify the high threshold requirement of Class I (Recognised Stock Exchanges), Class II (Technology Business Incubators) and Class III entities (Associations and Networks of Private Equity Firms or Angel Investors).
The contours were issued in a Consultation Paper in 2014 and despite a few irregularities, SEBI's observation was reassuring and read as, "crowdfunding is intended to facilitate capital raising through an online medium by startups and SMEs and not for the resale of securities. There is no requirement of listing for trading and no listing obligation on the issuer." However, in 2016, SEBI alleged electronic platforms were facilitating investment in the form of a private placement with companies, and came out with a press release noting that in compliance with the Securities Contract (Regulation) Act (SCRA), 1956 issuing companies need to list themselves and, inter alia, crowdfunding platforms must be recognised. Moreover, post a survey on the mode of fundraising done on a few angel investors, SEBI instructed them to issue a disclaimer that their activities are not authorised by SEBI.
"Both fundraisers and investors are in a state of flux due to the transient and inconsistent guidelines issued by SEBI. There is a need to draw inspiration from various paradigms and then implement it as a robust structure."
Equity Crowdfunding Paradigms
Many countries have realised that Equity Crowdfunding harnesses people's potential for the development of innovative startup companies. For e.g. the United States created an exemption to US securities law for crowdfunding activities in 2012. It permitted the sale of securities through crowdfunding via the Jumpstart Our Business Startups Act or JOBS Act. It has significantly reduced disclosure, registration, and procedural requirements and has set an upper limit of USD 1 million within a period of 12 months. Australia and Singapore too follow a similar model.
By far, Italy is the first city to pass specific legislation that governs crowdfunding. Online portals are the key interface here and must meet the integrity and professional requirements to ensure the protection of investors and fundraisers alike. What is remarkable is that the online crowdsourcing portal, which often acts only as an intermediary in other countries, is made primarily responsible for information provided to potential investors. Hence, the crowdsourcing ecosystem becomes more efficient and trustable.
A Definite Legislation
Equity crowdfunding has aspects of both public offering and private placements. Asking a startup to get listed would mar the raison d'etre of Equity Crowdfunding, thereby limiting the number of investors. India must draw inspiration from the discussed international precedents to further foster the startup culture.
"Ministry of Corporate Affairs (MCA) which regulates private placements should join hands with SEBI to diligently draft norms on investment thresholds, platform-operation-interface, cyber security etc."
Online platforms should be given onus for verification of information shown on its portal to resolve information asymmetry. A separate legislation with comprehensible regulations on crowdfunding as in Italy or relaxations in procedural, registration, and disclosure of requirements, as envisaged in the USA, would be a welcome move from the Indian regulator.