Experts push for investments in burn care, treatment and rehabilitation
In addition to burn-related deaths, 'millions are left with life-long disabilities and disfigurements, often resulting in stigma and rejection', as per World Health Organisation. Aiming to promote the concept of one world and one standard of care for patients suffering from thermal injury, the 19th Congress of the International Society of Burn Injuries begins in the Capital today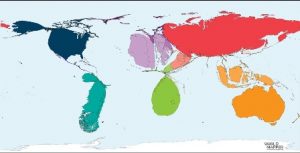 It was a much needed vacation for Prabha Kadam – a 34-year-old marketing professional working in Mumbai for the past four years – who came back home to meet her sister who had come over from abroad, and spend some quality time with her family in Delhi. On May 27, this year, home alone, in the middle of the day, she switched on the burner to make herself tea. She recollected that she was a little sleepy, had earphones plugged in, and was wearing a long dress. Suddenly, her dress got fire.
"I was trying to figure between what to do and how to do and I was literally shrieking for help. Plus, I tried to make sure the house didn't burn down. In the process, my left hand got the most affected," Kadam told Delhi Post. She called the ambulance herself. Meanwhile, she put on tap water and ice but it didn't help considering the peak summer in Delhi.
Within a matter of 15-20 minutes, she was taken to Safdarjung Hospital by the ambulance personnel even when she insisted on treatment at some nearby hospital. "I am extremely thankful to the ambulance people who insisted on taking me to one of the best burn care units," she said.
"Kadam sustained second degree burns which affected nearly 22 per cent of her body surface area."
While her joints in the left hand are functioning, there is hardly any skin on the nails. Now, six months after the incident, she has had couple of surgeries, skin grafts in five places and is undergoing physical and mental rehab.
---
---
"There is so much of a difference in my lifestyle now. I can't work that much but I hope to recoup soon," she said, adding that while her immediate family and friends have been supportive, there are definitely others who are much more interested in "knowing what happened" rather than how she is.
As a matter of fact, over 96 per cent of fatal fire-related burns occur in low and middle income countries. In addition to burn-related deaths, 'millions are left with life-long disabilities and disfigurements, often resulting in stigma and rejection', as per World Health Organisation.
Though 90 percent of burn injuries are preventable, India witnesses over 10 lakh people moderately or severely burnt every year. If these figures are not staggering enough, as per WHO's 2008 estimates, 70 percent of burn related deaths in South East Asia are of females.
Pragya Prasun was attacked by acid in a train, 12 days after her marriage on April 30, 2006 by a man whose marriage proposal she had refused. The acid attack resulted in 42 per cent of her body being severely burnt. "I found courage in numerous surgeries and now, I try to facilitate the other survivors as much as possible," said Prasun, who is the Founder and Secretary of Atijeevan Foundation located in Bengaluru which has been fighting for the cause of acid attack and burn survivors from the past six years. Prasun and her Foundation have been coordinating with eminent doctors and reputed hospitals from across the country for medical advice and treatment, and are showing the way in generating permanent sources of regular income for the survivors in need.
"Bringing such stories to light and raising awareness for improvement in burn care, a comparative analysis titled 'Burn Burden of the World' was released recently to throw light on burn problems in developing countries vis-à-vis the developed ones."
Highlighting issues such as social conundrum, economic factors, shortage of trained manpower, and poor infrastructure for communication and coordination, the report brought out by International Society of Burn Injuries (ISBI), stated that given the magnitude of the problem, burn morbidity is quite comparable to HIV morbidity, at least in India which makes it essential for countries in the developing world to have their own models for improving burn care. As per statistics, about 2,065 crores rupees are spent over HIV and only 500 crores on burn injuries according to the current financial plan.
"We at ISBI acknowledge that the models of burn care differ in various countries of the world, and cost effective treatment modalities and mechanisms need to be worked out in developing countries," said Dr. Rajeev B Ahuja, Immediate Past President, ISBI and Senior Consultant, Sir Ganga Ram Hospital, Delhi.
The high incidence, Dr. Ahuja said makes burns an endemic health hazard. "Social, economic, and cultural factors interact to complicate the management, reporting, and prevention of burns," he mentioned.
"Research suggests women and children belonging to lower socio-economic groups are at a very high risk of sustaining burns. The commonest mode of burn injury is a flame burn. Most such incidents are related to malfunctioning kerosene pressure stoves and others because of sheer callousness."
Gourav, 5-year-old child sustained burn injuries on October 29, this year when he threw a cracker inside a pot on a burning gas stove. After the incident, he was rushed to the nearby private hospital named where the doctors refused to treat him owing to the serious nature of burns.
---
---
The case was referred to Sarvagya Government Hospital and according to their reports, 60 per cent of his body surface was burnt. It was really tough for his mother (Poonam) to arrange for the expenses without any support from her husband who is an alcoholic, as the treatment for burn injuries is expensive to deal with. Only support she got was from her parents and by mortgaging her house. Now one month after the incident, though Gourav's condition is better, he is unable to follow ordinary pursuits with ease.
Bringing these issues to the table will be the 19th Congress of the ISBI from today till December 4 at the Leela Ambience Convention Hotel, where experts from across the world will deliberate on burn treatment, management and rehabilitation.
"ISBI is looking forward to share its learnings from around the globe as well as learn from experts here. The congress will press forward specialised burn care in resource restricted countries of the world," said Dr. William G. Cioffi, President, ISBI.
Though the Indian government has moved forward in terms of building health infrastructure for burn injuries prevention and management in the past two decades, many hospital prevention programmes need to be directed at behavioral and environmental changes according to ISBI.
While reiterating the almost non-existent dedicated burn units in hospitals in the country, the report earmarked suggestions that called for greater investments to address manpower and resource crunch; continuous efforts to realise National Program for Prevention of Burn Injuries and strengthening Central Registry of Burns. It also emphasised on prevention programs; awareness campaigns at the district level; regular teaching programs and perhaps a qualification in burn management; arriving at cost effective treatments; improving referral modalities; opening regional centers of excellence; and encouraging political support for the cause.
"Another measure that experts pointed out was skin banks which collect skin from the deceased donor and process them as per international protocols."
This means that the skin can be stored at 4-8 degree Celsius up to a period of five years. Burn patients with deep burns, chemical, electrical and radiation burns can then use such stored skin.
Head of Plastic Surgery at Mumbai's KEM Hospital Dr. Vinita Puri apprised Delhi Post about the need for awareness regarding skin banks. "The first skin bank was set up by Dr. Madhuri Gore in Sion Hospital, Mumbai and now we have a few skin banks in the country with the latest added in Karnataka's Belgaum. Though skin banks are opening up but the need of the hour is a skin bank in every city. It is the only way to reduce mortality. If 70 per cent of the body is burnt then barely any skin is left to cover up the burn. In the beginning as a temporary measure as the burn takes times to heal, a cadaver graft acts as a life-saving measure," Dr. Puri, who is the Secretary General of the conference, told Delhi Post.
"There is a need to approach burn care as a multifaceted process, only then we will be able to create systems that are favorable for burn patients in our country," added Dr Ahuja.