FATF Retains Pakistan on Its 'Grey list'
Pakistan has been retained in the FATF's 'greylist' for its inadequate actions to comply with the 27 obligations to check terror financing.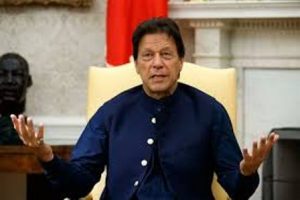 Financial Action Task Force (FATF) plenary took place between 16th and 18th October. FATF, the 37-membered global terror financing and money-laundering watchdog, has retained Pakistan on its 'greylist' for failing to fulfil 22 out of 27 actions that were prescribed to stop terror financing and money laundering in the country. FATF is currently chaired by China's Xiangmin Liu. The Paris-based inter-government body has given Islamabad a fresh deadline of February next year to fulfil all the obligations, or risk being black-listed. The current FATF chairman warned, 'Pakistan needs to do more and faster. Pakistan's failure to fulfil FATF global standards,an issue we take very seriously. If by February 2020, Pakistan doesn't make significant progress, it will be put in the Black List'.
Pakistan evaded getting blacklisted this time, probably due to the support of Turkey, Malaysia and China. A country needs the support of three nations to avoid a place among the blacklisted countries. Earlier, there were reports of Pakistan being placed on the 'dark-grey list', which is the final warning to comply with the prescribed obligations or risk being blacklisted.
---
---
First placed on the Enhanced Monitoring Process, commonly known as 'greylist' in June 2018, Pakistan was given a duration of 15 months till October 2019 to implement the 27-point action plan, that it had presented. At that time, the country's Foreign Office claimed, 'It is a political decision and nothing to do with the performance of Pakistan against terrorism'. The officials further held that the country would be placed in the 'greylist' for over a year and would eventually come out after that, as reported in The Hindu. Fifteenth months since first placed, it is still in the 'grey-list', further cautioned of being black-listed in case of unsatisfactory steps to curb money-laundering and terror financing.
'Grey-listing' would affect foreign investments in Pakistan as the investors would weigh the risks in investing in a country that might get 'blacklisted' in the future.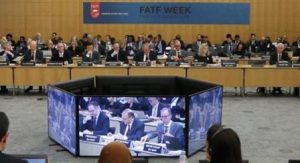 The banking sector would also be affected as the international banking system, which is deeply integrated with the domestic banking system, would want greater accountability and transparency from the banking sector of the country. Any difficulty in securing loans from international bodies seems far-fetched as Pakistan has secured IMF bailout package of US$6 billion; earlier, this year, while it was in the FATF's 'greylist'. Similarly, the country was grey-listed between 2012–2015, secured IMF bailout packages of US$6 billion in 2013 and was able to raise an additional US$5 billion from global debt markets in 2015. Though negotiations with international institutions as well as with other countries that compound the already bleak economic situation of Pakistan.
FATF's Asia affiliate, the Asia-Pacific Group (APG) had placed Pakistan on 'Enhanced Expedited Follow Up' status in August this year at the group's meeting at Canberra, Australia. The step was taken post the country's inability to comply with 32 out of the 40 recommendations. For the time being, Pakistan has escaped being black-listed but it has to fulfil the outstanding obligations by February 2020. Iran and North Korea are the two countries that have also been put on the FATF's blacklist.
---
---
FATF is an inter-governmental organization founded in 1989 to combat money laundering. The task of the Paris-based organization was expanded to counter terror financing post 9/11.The next plenary of FATF will be held on February 2020 and before the plenary, a review on Pakistan would be done by the Asia-Pacific Joint Group of the FATF in January 2020.
While the world is watching Turkey, Malaysia and China for their support towards Pakistan in recently concluded FATF plenary, India will have to do more diplomatic leadership and pressures on Turkey, Malaysia and China for their unjustifiable support to Pakistan on terror grooming and financing.