From Captivity to Freedom: Bangabandhu's Homecoming Via Delhi
The British Royal Air Force comet jet carried Bangabandhu home via Delhi on January 10.
Bangladesh was liberated under the leadership of Bangabandhu Sheikh Mujibur Rahman, Father of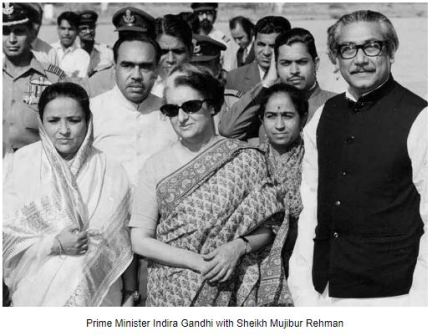 the Nation, on 16 December 1971, although he was not set free from Pakistani jail till 8 January 1972. Bangabandhu was taken to jail soon after the declaration of independence on the night of 25 March 1971. In prison, Bangabandhu had been sentenced to death in a mock trial by a military court on the charges of waging war against Pakistan.
Zulfiqar Ali Bhutto, who took over power by overthrowing President Yahya Khan a few days after the Pakistan army's defeat in the Bangladesh Liberation War in 1971, announced the release of Bangabandhu in the face of tremendous pressure from the world community. Bhutto wanted that Bangabandhu should be sent to Tehran, but Bangabandhu refused Bhutto's proposal. When London was presented as an alternative, Bangabandhu accepted it. On January 8, Bangabandhu was set free after 290 days of confinement in the West Pakistan prison.
A Pakistan International Airways flight carrying the undisputed leader and supreme commander of the liberation war Bangabandhu Sheikh Mujibur Rahman landed at Heathrow Airport in London. In London, the then British Prime Minister Edward Heath received Bangabandhu in 10 Downing Street when he accorded Bangabandhu the honour of a visiting head of state. Later, the British Royal Air Force comet jet carried Bangabandhu home via Delhi on January 10. Indira Gandhi received Bangabandhu after his arrival in Delhi. Bangabandhu thanked the Indian government and its people in his ceremonial speech at the Delhi Airport. "You all have worked so untiringly and sacrificed so gallantly in making this journey possible."
He remembered the people of Bangladesh and said: "This journey is a journey from darkness to light, from captivity to freedom, from desolation to hope. I am at least going back to Sonar Bangla, the land of my dreams, after a period of nine months. In these nine months, my people have traversed centuries. When I was taken away from my people, they wept; when I was held in captivity they fought; and now when I go back to them, they are victorious."
An ocean of people covering the entire Dhaka city was waiting for the great leader when Bangabandhu stepped onto the soil of Independent Bangladesh.
---
---
Bangladesh Bangabandhu left as a prisoner and returned here with courage and happiness as its great man whose leadership was crucial to the county's victory. From the airport, he went to the Race Course Ground (now Suhrawardy Uddyan) and delivered a speech. Paying tributes to the liberation war martyrs, Bangabandhu in his 10th January speech said: "Now, my Bangladesh is independent, my life's desire has been fulfilled, and the people of my Bengal have been liberated. My Bengal will remain free. I will not be able to deliver a speech today."
He said: "From today my request, my command, my order, as a brother—not as a leader, nor as the president or the prime minister, I am your brother, you are my brothers. Our independence will be futile if the people of my Bengal are not fully fed. Our independence will not be fulfilled if the mothers and sisters of this country do not get clothes for the protection of their modesty. Our independence will not be fulfilled if the people of this country, the youth, do not find employment." The desire of seven crore people for liberation was fulfilled with the return of Bangabandhu Sheikh Mujibur Rahman to independent Bangladesh.
There was no written speech in Bangabandhu Sheikh Mujibur Rahman's hand in Race Course Ground of Dhaka but he gave all necessary guidelines to run the independent state in his speech on 10 January. It was another taste of freedom for Bengalis after getting their beloved leader Bangabandhu in the newly-liberated soil.