Here's How Much Bharat Biotech's Covaxin Will Cost
As vaccination for 18-45 years old is scheduled to kickstart from May 1st, Covaxin jab prices were announced by Bharat Biotech on Saturday.
India's first indigenous vaccine, Covaxin, will be sold at Rs 600 to state governments, and Rs 1200 to private hospitals, Bharat Biotech announced late Saturday evening. This comes a few days after the central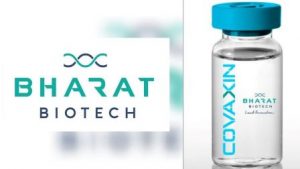 government opened up vaccination for all citizens aged above 18. The Hyderabad-based pharma giant, which has produced the vaccine in collaboration with Indian Council of Medical Research (ICMR) and the National Institute of Virology (NIV), said that while 50% of their stocks would be supplied to the central government at Rs 150/ dose, they would be sold to state governments at Rs 600/dose and to private hospitals at Rs 1200/dose. BB would also be exporting the vaccine at $15-20/ dose.
As per the third phase of Government of India's vaccine policy which "aims at liberalised vaccine pricing and scaling up vaccine coverage," vaccine manufacturers are free to sell 50% of their monthly stocks to state governments and the open market at pre-declared prices. However, the April 19 announcement also said that 50% of their monthly stocks have to be given to the central government at Rs 150/dose.
Covaxin is being sold at a relatively higher price in comparison to Serum Institute of India's Covishield. The latter's price was fixed at Rs 400 for state governments and Rs 600 for private hospitals last week. While SII CEO Adar Poonawalla reportedly said that the price for central government would also be Rs 400/dose, the Ministry of Health and Family Welfare clarified that the price would continue to be Rs 150/dose.
Union Health Minister Dr. Harsh Vardhan also wrote that both vaccines would be acquired by GOI at Rs 150/dose and would be given to the states for free.
Several state governments such as Kerala, Madhya Pradesh, Jammu & Kashmir, Himachal Pradesh, West Bengal, Tamil Nadu, including others, have also made assurances that those above 18 will also receive free vaccines.
The third phase of the vaccine policy will kickstart on May 1st, and everyone above the age of 18 will be eligible for the jab. Covaxin and Covishield are the only two vaccines to be granted emergency use authorization by Central Drugs Standard Control Organisation (CDSCO) India.
---
---
Citizens aged 18-45 have to register on the official COVID-19 vaccine portal, Co-Win, in order to book an appointment. Walk-in appointments are allowed only for those above 45. As per a recent announcement, citizens in the new age bracket can only get vaccinated at private centres currently. Registration on Co-Win portal will open from April 26.
India has now vaccinated close to 14 crore citizens. As of Saturday afternoon, 13.83 crore citizens were vaccinated, 59% of which belong to Kerala, Madhya Pradesh, Karnataka, West Bengal, Gujarat, Uttar Pradesh, Rajasthan, and Maharashtra. Over 29 lakh vaccine doses were administered on Friday.
However, India also registered its highest number of infections on Friday- 3.46 lakh, along with 2,624 deaths. A majority of the cases were seen in Maharashtra, UP, Delhi, Karnataka, and Kerala.