I look for roles beyond gender, genre: Rajshri Deshpande
Actor and activist Rajshri Deshpande talks about her multifaceted journey in a freewheeling chat with Delhi Post.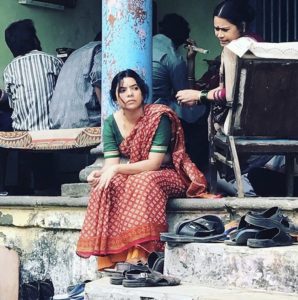 B
asking in the glory of her recent web series, 'Sacred Games', on Netflix Originals, based on author Vikram Chandra's book of the same name, actor Rajshri Deshpande tells Delhi Post that she looks for characters beyond gender and genre.
"I am an actor. Put me in any role and I can be like water, easily a part of anything and everything," says Deshpande, who is a staunch believer in "every role being a strong role", and likes characters like Vidya Balan's in 'Dirty Picture', Shabana Azmi's in 'Mandi' and Rekha's in 'Umrao Jaan'.
Deshpande who was last seen in the film, 'Sexy Durga' in 2017, plays the role of Nawazuddin Siddiqui's wife, Subhadra, in the first season of the thriller web series comprising eight episodes.
"I had first given an audition but that was that. And then being a bookworm, I started to read the book. That's when I received a call that I have been finalised for the role of Subhadra. It just happened. I couldn't have been happier," recalls Deshpande. "It was so good to work with a professional team. Not to forget, it is a good feeling to be respected when you consider that you are just a minute part of the whole (film industry). When we started with the shoot, Anurag gave me so much respect," she shares, referring to director Anurag Kashyap who co-directed 'Sacred Games' with Vikramaditya Motwane.
On starring opposite Siddiqui who plays Ganesh Gaitonde, a fugitive gang boss, Deshpande says,
"It was an experience in itself. He is unpredictable. So, as an actor, you have to maintain the rhythm with him. He is brilliant when it comes to gauging the co-actor's potential and he makes sure that the scene plays out just better in every way possible."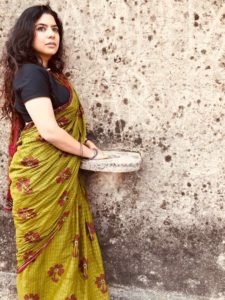 Deshpande also shares screen space with Siddiqui in the Nandita Das-directed biographical film 'Manto'.
Talking about the upcoming film, based on the life of writer Saadat Hasan Manto, she says, "There is so much to say. The film itself is chronicling the life of two controversial writers of the time and how they come together in trying times." She will be seen in the role of the prolific Indian Urdu writer and Padma Shri awardee Ismat Chugtai who extensively wrote on femininity and female sexuality and class conflict. Deshpande continues, "It was a huge honour to play Ismat aapa. She was opinionated and strong and was a huge, inspirational social worker."
Switching gears, she talks about how activism was something bound to happen for her. "When I came to Mumbai, I had a lot of free time. I saw world cinema, and started volunteering. I started travelling along with shooting for the film 'Angry Indian Goddesses'," shares Deshpande, who worked with an international NGO in the rebuilding efforts in one of the epicentre villages of the Nepal earthquake back in 2014.
Travelling across the country, Deshpande, who belongs to a farmer's family, acquainted herself with the realities that villages still have to face and the fact that the highest number of farmer suicides have been reported from Maharashtra.
"I decided to adopt a drought-prone village Pandhri Pimpalgaon, and managed to execute a rainwater harvesting project. After that, there was no looking back," recounts Deshpande, who went on to adopt another village, Math Jalegaon.
"Both the villages are my babies," she says, beaming with pride while talking about her NGO Nabhangan Foundation (meaning the courtyard of the sky) which works for sustainable village development.
Aurangabad-bred Deshpande quit advertising, and to pursue her passion for acting, she came to Mumbai. She first started with short films. On the growing potential of short films, she says, "It is great and positive. Every talent has a platform. Only need is for the content to be filtered. And for that, writers who are so unique and talented need to be paid well."
She made her debut in the Hindi Film Industry with a small role in the Aamir Khan-starrer 'Talaash' and did a brief stint in television with '24: India' and 'Kuch Toh Log Kahenge' before returning to the silver screen with 'Kick'. Ask her about the television phase, and she quips, "I realised that it was a full-time job. I wasn't up for it."
She has experimented across mediums, yet there is none her favourite. She quips, "Medium doesn't matter. My job is to perform. As long as it is an influential role, my job is done."