India's transformation is rapid: VP Naidu to Indian diaspora in US
On the eve of the iconic 1893 speech of Swami Vivekananda in Chicago, Indian Vice President Venkaiah Naidu was all praise for the "multi-faceted development" of India-US relationship.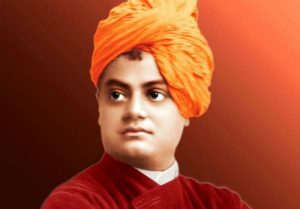 Vice President M. Venkaiah Naidu asked the Indian diaspora in the USA to "convey the timeless, harmonious vision of India" to the world and bring the best ideas and practices from the world to India.
"Marking the eve of Swami Vivekananda's historic speech given on September 11, 1893, Naidu addressed the Indian Community at the Historic Art Institute of Chicago, the place where delivered his speech in Chicago, USA."
"It was his famous speech which drew the world's attentions towards India and its rich heritage. He spoke about the antiquity of our culture and civilisation including its numerous achievements and remarkable contributions. It was also Swami Vivekananda who propagated the importance of the ancient Indian philosophy of Vedanta and the spirit of universality, tolerance and acceptance that underpins ancient Indian thought," the Vice President said.
He further stated, "We consider the whole world as one family, we say: "Vasudhaiva Kutumbakam" and for us these are not just words. This is our inherent character, our intrinsic approach rooted in our culture. This is not merely a thought, but also a way of life for us. This is the reason why you would see people who have emigrated from India living in harmony with diverse religious, ethnic and linguistic communities across the world."
"He went on to say that Indians living abroad have become the spiritual and cultural ambassadors for India. The friendship between India and the United States (US) is based on our shared values of individual liberty, freedom, democracy, pluralism, rule of law, and justice, he added."
Quoting the former Prime Minister, Late Atal Bihari Vajpayee, Naidu held that about two decades ago, Vajpayee had described India and the U.S. as "natural allies". "Since then we have witnessed the multi-faceted development of this relationship, and we can now confidently say that we are not only rapidly realising the true potential of our strategic partnership, but also working as global partners more closely than ever before."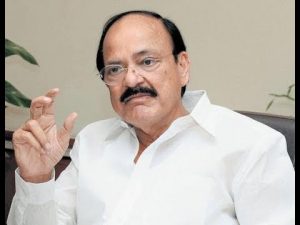 Covering new areas defence, security, energy, science and technology, and civil aviation, Naidu held that India-US relationship today is broad-based and multi-sectorial and both countries need to work continuously to bring the relationship to the current level.
Naidu also said that the Indian diaspora also represent one of the strongest and most vibrant Indian diaspora anywhere in the world. "Your excellence in various fields including medicine, engineering, business, academia, are a matter of pride to us", he added.
The Vice President said that India is undergoing transformation at an unprecedented pace and scale. He shared that inclusive development and good governance are essential elements of this endeavour towards imparting a new energy to the country and the economy. "You all can be a part of this growth story", he added.
Giving various instances of growth stories back in India, he said that "the most remarkable progress has been registered in the World Bank's ranking for the Ease of Doing Business, where India has moved up 42 places in just the last three years and is ranked at 100th position."
Sharing about the Pravasi Bharatiya Divas being organised from January 21 to 23, 2019 at Varanasi in Uttar Pradesh, Naidu held that it's a good opportunity for all to "come and have a glimpse of the transformative endeavour India is engaged in".