INX Media Case: Sword still hangs on Chidambaram
Former Finance Minister P. Chidambaram's CBI custody extended till 30 August. Not only the INX Media Case but the Congress leader is also facing corruption charges in the Aircel-Maxis scam.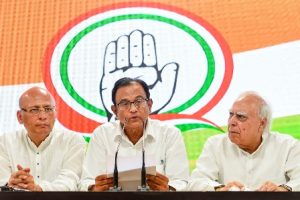 The much-awaited hearing in the ongoing INX Media Case didn't prove to be very fruitful for the former Finance Minister P. Chidambaram after a Delhi Court on 26 August extended his CBI custody till 30 August. The former minister and senior Congress leader who is currently undergoing trial in over a decade-long case was arrested on 21 August over charges of corruption.
Earlier on 26 August, the Supreme Court also rejected his anticipatory bail plea but granted him relief from arrest by the Enforcement Directorate (ED) for another day.
The former finance minister was arrested by the CBI from his Jor Bagh residence in New Delhi on 21 August and was remanded to CBI custody till 26 August. Heavy drama unfolded on the night of his arrest after Chidambaram disappeared for 27 hours and the CBI officials had to jump the gates of his residence in order to arrest him. Visuals of clashes with Congress workers also surfaced across TV and the Internet.
The incident happened a day after the Delhi Court termed the INX Media Case a 'classic case of money laundering' and called for the need for custodial interrogation.
The case dates back to March 2007 when INX Media promoters, Peter and Indrani Mukherjea, approached the Foreign Investment Promotion Board (FIPB) in order to get clearances for overseas funds. Chidambaram who was Finance Minister back then has been accused of accepting bribe from the duo for approving the clearances, as the INX Media had received INR 305 crore with premium of INR 800 per share from the FIPB against INR 4.62 crore initially approved by the agency.
---
---
In 2008 when the Income Tax department sought clarification from the FIPB, it assured the former of verification and turned to INX Media for clarification. Meanwhile, Peter and Indrani Mukherjea allegedly conspired with P. Chidambaram's son Karti Chidambaram to get rid of the issue.
Despite several serious corruption charges pending against Karti Chidamabarm while he is on bail, the Congress gave him a ticket for contesting recent Lok Sabha elections in 2019, and he was elected with the support of DMK-led alliance from Sivaganga in Tamil Nadu'.
As per the CBI, they paid funds worth INR 10 lakh to Karti and vouchers in favour of the Advantage Strategic indirectly run by him were also found.
The Income Tax department then forwarded the case to ED which registered the case of alleged Foreign Exchange Management Act (FEMA) violations by INX Media in 2010. After years of investigation, ED found documents related to INX Media from Karti's CA Bhaskar Raman's computer mentioning about payments made by the INX Media, Karti's alleged company when Indrani and Peter were given FIPB approval by the Finance Ministry.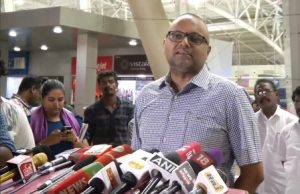 Following investigations, a case of money laundering was registered against Karti in 2018 upon raiding his and his father's house. In February 2018, Karti was arrested by the CBI but later granted bail by the Delhi High Court. Since then, the father–son duo has always been on ED's radar and has faced questions on several occasions.
Last month Indrani who along with her husband has been serving jail term for the alleged murder of her daughter Sheena Bora, turned approver in return of pardon from the INX Media Case.
Based on her revelations stating that a deal of $1 million was struck between Karti and the Mukherjeas, the CBI once again went forward with the case and made an overnight arrest of P. Chidambaram from his residence live on camera.
A day after his arrest, Chidambaram was produced in special CBI court, where he denied allegations but the CBI put forward need for custodial probe. However, Congress leaders and Chidambaram's lawyers Kapil Sibal and Abhishek Manu Singhvi brought to light the apparent loopholes in the case. Some of which included delay in filing of FIR, irrelevant questions, no arrest of others accused in the case and also denied any such incidents where Chidambaram ran away from the arrest or ever evaded questions. The former minister in question also asked the court to cross-check records of his previous interrogations.
Chidambaram's arrest comes at a time when Amit Shah is Home Minister. Ironically, the exact opposite happened when Chidambaram was Home Minister.
In July 2010, Amit Shah, the then Gujarat Home Minister, was arrested over alleged involvement in Sohrabuddin fake encounter case. It was alleged that the fake encounter had happened after green signal from Shah. Although he got bail in October but the very next day CBI approached Justice Aftab Alam's residence and Shah was denied permission to enter Gujarat from 2010–2012. Later when Modi Government came to power in 2014, all charges against Shah were dropped.
The recent turn of events makes one wonder if the BJP has tightened its noose on the entire Congress party leaders. Chidambaram's overnight arrest from his residence live on camera clearly shows that the current government won't be sparing any Congress leader ever accused of corruption or any other charges.
---
---
Once the most powerful leader of the UPA regime and known to be beyond the reach of the CBI, P Chidambaram at one point even enjoyed immunity from arrest for a very long time. Apart from the INX Media Case, he is also facing corruption charges in the Aircel-Maxis scam. The Father-son duo was named in the charge sheet filed by the CBI in the Aircel-Maxis case on 19 July 2018, in which, it was alleged that former minister Chidambaram withheld FIPB clearance of the deal until his son Karti Chidambaram received the five-per cent share in Aircel Company.