Let's Love: Spreading Love, the Musical Way
In a causal tête-à-tête with The Delhi Post, David Guetta provided some first-hand insight on his latest song, Let's Love.
In a time and age where independent songs are ruling the music industry, David Guetta's collaborative works are what make him stand out from the rest. A French DJ,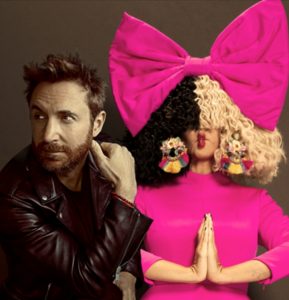 producer – songwriter, with a career spanning over three decades, David is back with yet another amazing track, only this time, it is slightly different from his usual. Known for his infamous club tracks and hardcore party numbers, Let's Love came as a nice surprise for all David and Sia fans out there. The song titled Let's Love marks David's 9th time collaboration with Australian singer-songwriter, Sia.  In a causal tête-à-tête with the Delhi Post, the Titanium hit maker spills some beans on his latest love song, Let's Love, right from its conception to execution.
"There is a lot of negativity around at this moment, owing to the situation, so coming up with something that spreads hope and love just seemed perfect. Right now, what the world needs is love and to understand that we are all in this together and not against each other," David explains while talking about his switch from his peppy party numbers to a sweet love song. "Besides, nobody is out partying so a club track wasn't in the works anyway," he adds with a laugh.
Despite being a love song, Let's Love has a very retro feel to it, especially the music. Choosing to break the status quo of soft music being paired with love song, and elaborating on his reasons behind creating a love song with peppy music, David says, "this is a time of isolation and staying away from your loved ones can get very difficult. Sure, love songs have soft music which reminds you of your dear ones, but that's not something we wanted to do at this moment, because we don't want people to dwell alone in memories while away. Instead, we wanted to create something fun, that gives you hope of the happy times to come, making you want to relive those moments with them."
Prior to Let's Love, David and Sia have come together on multiple occasions, Titanium, Wild one two, Flames, She Wolf, The Whisperer to name a few, and each of which received a tremendous response from the audience worldwide.
---
---
"We both just share a vibe that matches really well," David says while talking about what makes their partnership so special. "When we released Titanium together, we hadn't imagined the audience to go this crazy over it, but I guess that's what happens when two powerful voices come together," he shares. Talking about Let's love, he says, "both of us are very passionate about 80's music and when I shared the tune of Let's Love with Sia, she was instantly in love with it."
Over the years, David has donned multiple hats, be it that of a celebrated DJ, to a songwriter to a producer. On being asked how he manages to juggle with multiple thing all at once and if he ever feels overwhelmed by it all, he says, "It does get difficult at times, but that's what keeps me going. As an individual creator, nobody understands your art better than you, so I like being involved in every process. Music is also something that goes hand-in-hand with writing, production, singing, any of it."
Right before the Let's Love was out, David came up with a very interesting #LetsLove challenge which was a huge success, not only in creating an excitement about the song's release, but also in promoting the song as well as spreading some quality positive vibes, which was what the song is all about. He has also done two amazing virtual fundraisers early this year, both of which were a huge success. Asked to share his experiences of the same and what, according to him were the differences between these virtual fundraisers and his regular concerts/gigs, David says, "While everyone was creating songs from home and conducting LIVEs on social media, the idea somehow didn't appeal to me as much. I still yearned for the live audience, so what I did was picked a space in Miami, in a residential area, and performed for 90 minutes, while people danced from their balconies. I did a similar one in NYC a little later. It was a very unique experience where I was distanced from the audience, yet with them the entire time. That's something I'd love to do again!"