Lust Stories establishes future of streaming in India
The movie is not just about lust, but about strong yet unsure female characters, their desires and uncertainties.
Disclaimer: Spoilers Ahead!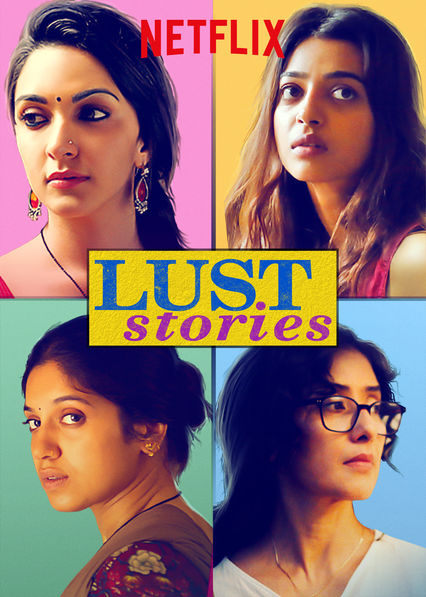 L
ust Stories, a Netflix release, is a series of four short films directed by Anurag Kashyap, Zoya Akhtar, Dibakar Banerjee and Karan Johar. All of them are prominent Bollywood directors, with guaranteed success at the movies and deciding to experiment with digital, almost the future of entertainment is a big move in itself. That is the reason Lust Stories is the beginning of a new culture and an era of fresh and compelling digital content created out of India.
With that expectation, most of us want to give Lust Stories a fair chance. However, the movie is not just about lust, but about strong yet unsure female characters, their desires and uncertainties.
The first part – directed by Anurag Kashyap has Kalindi (Radhika Apte), an English lecturer unsure about her expectations from a relationship. She wonders if she can love two men at once, and is not scared to take the lead in bed. Highlighting an open marriage, as she says "my husband's encounter with women are like films, books..meri life aisi nahi hai. Mihir has told me to explore and examine my life", Kashyap weaves a muddled character. We discover Kalindi's emotional side where she is stalking a student. At the same time, she is seen battling guilt as she frantically calls her husband and starts crying.
"Apte's spontaneity as an actor is the high point of the film. In scenes where she is narrating a monologue is like most of us sitting in a coffee shop, talking to our friends about finding meaning in our relationships. Kashyap's direction is subtle, and so is his execution of lust and romance in the film, with scenes having Raj Kapoor songs in the background. 'Tune Kaha' is another beautiful melody that fits into the tangled plot of the film. The cinematography is classic Kashyap style – with dark colours and in-camera shots."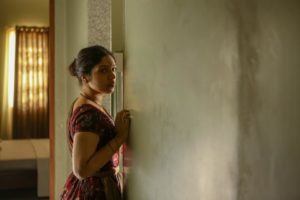 The second part, directed by Zoya Akhtar is a day in the life of Sudha (Bhumi Padnekar) who is a house help in a sexual relationship with her boss Ajit (Neil Bhoopalam). Sudha's day revolves around cleaning the house as she discovers a truth that hurts her. Heartbroken, and returning to her reality, Sudha accepts it and continues with her work.
"Padnekar is outstanding with minimal dialogues (probably two or three) and perfect expressions. She is regretful, curious and heartbroken, and we never hear her say that yet can feel it. Akhtar brings a simple story emphasizing the differences in socio-economic background can be lust, but not love. We are left wondering why not?"
Also, curbing the age-old differences between the rich and poor. Contrasting to Akhtar's style of colour and peppy songs, this one is slow and shot mostly in shades of grey. This part gets over too quickly, leaving us wanting a little more clarity on what happened.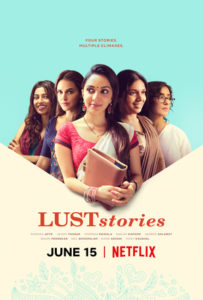 As the story moves towards the third leg – it shows the problems of a married couple struggling to connect with one another. Directed by Dibakar Banerjee with Manisha Koirala, Jaideep Ahlawat and Sanjay Kapoor as the cast, the story sheds light on the difficulties of an unhappy marriage. Reena (Koirala) is in a relationship outside of her marriage and has no qualms in accepting it. She's tired of being miserable. When her lover asks 'what will happen to the children after her divorce?' She is quick to say 'they will live like the children of other divorced children.' Dibakar, through Reena, gives us a female character ready to deal with societal taboos and if that requires walking out of marriage then why not!
"All the three actors present great timing and nicely fit into the roles of a lover and husband's friend (Jaideep Ahlawat) and a businessman husband (Sanjay Kapoor). However, the end of this part is confusing. The audience is made aware of the problem, but is far away from the solution. Dibakar's effort to try this simple yet complicated story about relationships is a change from what he does on the big screen. We don't see comic timings here or over-energetic scenes, but instead, see shots of the sea and in-depth conversations amongst the characters."
In the final part, directed by Karan Johar, we meet Megha (Kiara Advani), a school teacher who is dissatisfied in bed and wants her husband to understand that. One of the best scenes in the film includes a conversation between two contrasting women – Megha who is unafraid to talk about female orgasm and rightfully demands it from her husband. On the other end, is the mother-in-law convinced that the women must bear children and devote their entire life to raise them. The truth is that both kinds of women exist in this world.
"Rekha (Neha Dhupia) is a pleasant surprise in the movie. Vicky Kaushal wins us as Paras (the husband) – a goofy, fun-loving man who has no idea about his wife's physical needs and expectations."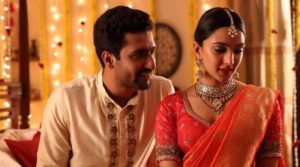 In our country, a woman's sexual needs are hardly worth paying attention to and through this film Johar intends to provide a reality check. Although a little over dramatic and larger than life in some parts, Johar's story is a conversation starter about female sexuality.
In some parts, the movie is slow and lacks clarity on whether or not each story connects with the other. The splendid cast manages to ignore that. They succeed in showing the diverse shades of each character. The four stories have a female protagonist, and each is real and relatable further exemplified by brilliant performances by Radhika Apte, Bhumi Padnekar, Manisha Koirala and Kiara Advani.
All the four directors have treated lust as an independent emotion – a desire that may visit unannounced, and one has to decide whether to walk towards it or not. It is not a mind-blowing film, but an interesting experiment and a beginning of a fresh perspective. There is no censorship, an audience waiting for stimulating Indian content – the future is streaming, and we hope there is better stuff coming online.