Mobile Data Access is a Game Changer in Odisha Politics
Social media content has reached lakhs of people across the state. Even housewives, elderly people and socially and geographically excluded people were able to access content with much ease, unlike earlier times.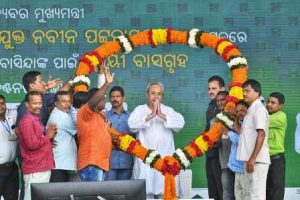 Naveen Patnaik, the four-time Chief Minister of Odisha is facing anti-incumbency and dissidence among party workers ahead of the upcoming 2019 General Election. This time, the election battle field has new and vibrant players who are doing traditional campaigning with modern IT-based approaches. This time around, the reach and access to mobile data will be a game changer for parties vying to come to power.
Language divide in Odisha
The Odia language newspapers, mostly carry poor governance, crime and corruption articles in the state which hardly find any place in national media. On the other hand, Patnaik has a very positive image in national and international media. He takes advantage and benefit of the lingua franca although he cannot speak Odia.
With the support of officials and party workers, he has made excellent strategies and plans to handle it like earlier occasions. The ever increasing seats, both in Parliament and Assembly seats, will become critical this time around. This might force all parties in Odisha – the ruling BJD along with contesting parties BJP and Congress to think of post-election permutations and combinations.
"This time, there is a drastic reduction in prices for mobile data usage. The coverage of 3G and 4G mobile telephony by service providers like BSNL, Reliance (Jio), Airtel, and the likes have contributed to it."
The rate cut started in mid-2016 and has been continuing. All the players have come up with unlimited wireless broadband plan that effectively translate into less than Re 1 per GB download cost for very high usage subscribers. Barring few geographically difficult and Left Wing Extremism pockets, the mobile telephony has reached across the state.
---
---
The Power of Social Media
Local leading newspapers like Samaj, Sambad, Dharitri, Samaya and Prameya among others have been regularly featuring four-colour advertisements. These are reports of rallies, inaugurations, flag offs and freebie events. To understand the issue and the huge media space and time brought in the poll bound state, Shyamsundar Sahoo, the  editor of Odiapua, a Delhi-based online Odia news portal,  filed RTI application earlier this year with state Information and Public Relation (I&PR) Department, Government of Odisha. So far the government has neither provided the requested information nor denied it. In reply, the RTI applicant has filed a request at the second appellate authority at I&PR department with no result.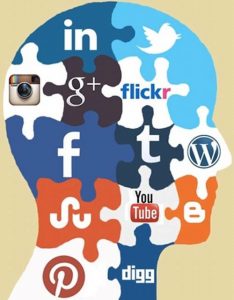 Take the case of Nabin Nanda last year. The ex-MLA of Dhenkanal was repowered absconding by family members in Kolkata. He was later arrested while he was relaxing in a spa for "dubious reasons". The news spread like wild fire on social media to reach the Chief Minister's office. He was later suspended from the ranks of BJD. Similarly, when Debashis Samantaray, the sitting BJD MLA of Cuttack and Chowdwar Assembly segment pushed and misbehaved with a kin of Pulwama terror attack martyr, the video went viral on social media. In an amusing turn of events, it reached Pakistan's news channels and was circulated back in India.
The video of Dana Majhi, who carried the dead body of his wife on his shoulder back to his native place in Kalahandi, exposed the state of affairs to not only within the state and India but rest of the world too.
Social media content has reached lakhs of people across the state. Even housewives, elderly people and socially and geographically excluded people were able to access content with much ease, unlike earlier times. What more, they could also share the same with friends and relatives through social media.
---
---
Interpersonal Media
"Political parties, across 147 assembly and 21 parliamentary constituencies in Odisha engaged in social media for more than one year. Local newspapers in Odisha now have local pages for the state which hardly reached the other parts of the state and state capital-Bhubaneswar before."
While earlier, local issues just became local news, now smartphones with internet connectivity have led to these being shared and taken up.
Technology, the cutting-edge
Knowing the strength of mobile technology, Patnaik earlier distributed smart phones among farmers and outreach workers. Laptops were distributed among college going students in the state.
"Though there is no authentic data on mobile usage and its adaptability, Odisha cannot be underestimated when it comes to a vibrant smartphone market, quick adaptability and reach."
Demystifying the language divide (between Odia and Hindi and English), smartphones have opened up a space for users to access facts and data in a realistic manner.