Myopic vision clouds AAP once again
The recent RS nominations reflect political opportunism by a party that once vouched for clean politics.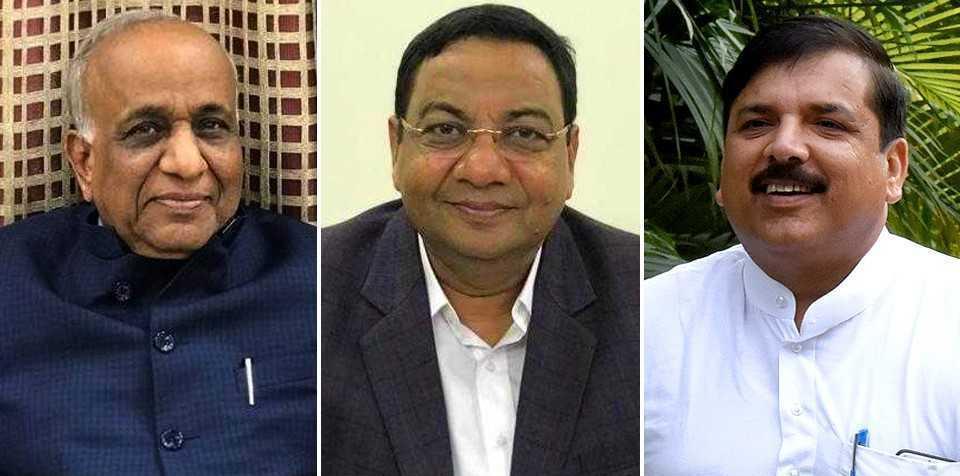 Unpredictability is an integral part of politics.  And when it comes to Indian politics, no man defines it better than Delhi chief minister and Aam Aadmi Party (AAP) national convener, Arvind Kejriwal. His decision to not nominate any of the party members to the three Rajya Sabha seats that will fall vacant this month was considered a political masterstroke that had taken even his close aides by surprise. But when the final nominations were announced, the party looked battered in the vagaries of Indian politics. The political compulsions and internal strife made the goal it set out to achieve irrelevant making AAP look as directionless as ever.
Last year when AAP took the bold step of offering a seat to former RBI Governor Raghuram Rajan, it was meant to put an end to both inter and intra party rivalry. The thought behind nominating accomplished personalities to the Upper House was lauded for its attempt in redefining Indian politics. Since then the party is believed to have approached 18 personalities only to be turned down by each and every one of them. The lack of faith in AAP's future could not have come to the fore in a more apt manner.
"A storm that could have been quelled has given way to a tempest that has
eroded the party of all its credibility."

Consequently, when the nominations to the Rajya Sabha seats were announced, not many were surprised. The party's decision to name party functionary Sanjay Singh along with businessman Narain Dass Gupta and social activist Sushil Gupta belied a careful calculation to stay relevant in the present political milieu. All the nominees will prove beneficial to the party while taking on the BJP and the Congress in the 2019 general elections. While Narain Dass Gupta is an expert on GST, Sushil Gupta is a former Congress functionary with assets running over ₹160 crore who resigned from the party last November. Sanjay Singh who is a member of the 11-member Political Affairs Committee (PAC) is in charge of party's UP and Bihar units. The nominations were nothing but a reflection of political opportunism that has come to be associated with a party that once vouched for clean politics.
Furthermore, the manner in which nominations were announced once again made it clear that dissent has no place in AAP. Poet turned politician and party co-founder Kumar Vishwas who had on several occasions explicitly expressed his ambition to be nominated to the Rajya Sabha was kept away from the proceedings. A public spat last year where AAP MLA Amanatullah Khan accused Vishwas of being an RSS agent and the latter threatening to quit
the party gave a glimpse of how fractured the party was from within. After this, Vishwas was effectively shunned by the top leadership and was even refused a chance to speak at the National Council meeting. Perhaps the only reason why he hasn't been expelled yet is because Kejriwal does not want to be seen as scuttling intra-party democracy at a time when AAP has suffered major setbacks in the Punjab Assembly elections as well as the Delhi MCD polls.
By focusing on short-term goals, AAP had lost an opportunity to correct its image of a political organisation that runs on dictatorship. Kejriwal had the power to suppress opposition from the party's second-rung of leaders and compel them to come together for a greater cause.
Instead, his myopia forced him to ignore the concerns of his party members. A storm that could have been quelled has given way to a tempest that has eroded the party of all its credibility. With the party morale on the down swing and discontent brewing within its brass, it needs to be seen if AAP will be able to rise above these factors and reconnect with its goal of providing good governance. Such a scenario though looks highly unlikely after the recent spate of tactlessness.
He also had the chance to offer an olive branch to Yogendra Yadav who would have proved the right candidate for Rajya Sabha. He conveniently forgot the fact that in politics there are no permanent friends or enemies. He could have buried the hatchet and restored the faith in his party and its politics. Unfortunately, sensibility seems to be continuously evading the party's leadership.