No goodbyes: An account of Afghani refugee settlement in India
The women of the community narrate horrific stories of how attending schools or getting employment in their country could get them or any of their family members murdered.                    


C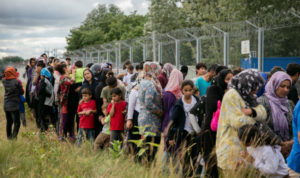 elebrated Afghan writer Khalid Hosseini says, "There are a lot of children in Afghanistan, but little childhood." For every Afghan citizen who had to flee their country to evade war, Khalid Hosseini's statement is years of horror and threat their generations had to face put it into words. The Afghans have been fleeing their country since 1978 after the Saur revolution and then more fled during the Soviet invasions in 1979. Another wave of people fleeing the country hit it during the civil war in 1990's and more migration took place when Taliban took over the country. The continuous war like situation in Afghanistan has provided ground to terrorism and drug trafficking. The Afghani refugees in India are circumstantial victims of the big powers playing their political game in the country. The Russian aggression and the Taliban and the rise of Islamic fundamentalism and terrorism are the reasons for them to flee their country. There are approximately 14,000 Afghani refugees in India, and the population majorly involves Sikhs.
India and Afghanistan have cooperated as companions and enemies since Chandragupta Maurya broadened the western spans of the Mauryan Empire to Kandahar, in Afghanistan's western parts. In 2016, UNHCR recorded registration of 14,464 refugees in India. Earlier in the year 2017, liberalisation of visa measures was announced for Afghan nationals. Both India and Afghanistan have made a lot of efforts for improving bilateral trade and India has offered assistance to Afghan national defence and security forces in fighting terror and narcotics trade.
---
---
The Afghanistan refugees have preferred India as their asylum because of the easy accessibility to the resources they get here, accessibility to health centres, education, security and most importantly freedom, compared to the kind of environment they were exposed to in Afghanistan. The women of the community narrate horrific stories of how attending schools or getting employment in their country could get them or any of their family members murdered.
"I was pregnant with my second son, and I left the country just after my son's birth, as I was under constant fear of getting raped or killed. I had 4 daughters; I had to think about their safety too. 6 years back I was too young to think right, so my uncle suggested me to leave the country and I flew with another family living in the same area as mine. Today, I feel I did the right thing". Afghan refugee living in New Delhi.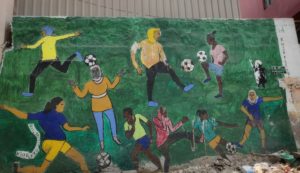 Afghani refugees are in a good number in north India, especially in the capital-New Delhi living with Somali refugees, local Muslim and Hindu population. They have been all living together and accepting each other and their culture for years. The number of Afghani refugees registered under UNHCR mandate in India is 10,395 and those who are seeking asylum is 1305 (UNHCR 2014).  According to a Women's Refugee Commission's Report of 2011, Afghani refugees are less vulnerable in comparison to the Somalis or the Burmese; they (Afghanis) are divided majorly into Ethnic Afghans that is Muslims and Hindu- Sikh Afghans. This division is on the basis of the religious and cultural similarities between the Hindu-Sikh Afghans and Indians which results in preferential treatment.
The Hindu Afghans are the best settled and least vulnerable although these are the best settled and least vulnerable of all the refugee communities, vulnerabilities still exist, especially among the widows and female headed households. Majority of the Hindu Sikh Afghan women do not work for cultural reasons. However, some women who are widowed or are single, have to work to support themselves by getting involved in small scale work out of their homes.
The living conditions of the Muslim Afghans in contrast to those of Hindu-Sikh Afghans are impoverished and difficult; the lack of work permits is one of the major problems that they face. Many are found to be highly educated and unlike the Hindu-Sikh Afghani population, they lack strong community support networks i.e. is the social capital, which can be a help in securing employment for them. One of the other major sources of employment for both men and women is to work as freelance interpreters for Afghan patients at New Delhi's private hospitals.
---
---
The UNHCR (United Nations High Commissioner for refugees), works for the settlement of these refugees and their betterment, providing them with some employment opportunities. They follow a process to provide the refugees with the refugee Identity cards. It carries out a refugee status determination procedure, which starts with registration as asylum seekers. After the registration, the UNHCR conducts interviews with each individual asylum seeker accompanied by a qualified interpreter. This process provides a reasoned decision on whether refugee status is granted or not and it also gives the individual an opportunity to appeal a decision if the claim is rejected.
"Despite getting huge monetary support from international organisations Pakistan has closed its doors for refugees from Afghanistan. Similarly, Iran has also closed its borders for the Afghan asylum seekers. With no option left in the neighbouring countries, India remains the single option for the asylum seekers from Afghanistan. Taking into account the increasing number of already present non-registered refugees, India's role as host country becomes pivotal. India can no longer continue to hold its "Case basis approach" towards a worsening problem. In the absence of any uniform legal framework to address livelihoods needs, refugees are forced to work in unorganised sector at low wages. This pushes them to the margins of the host society." Aparna Malviya, IIT Bombay- Doctoral Candidate, Department of Humanities and Social Sciences.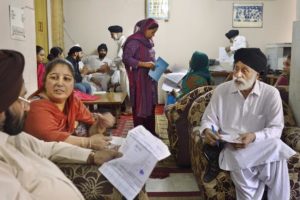 The Afghani refugee population, which is settled in India or rather, which is trying to set up a new and peaceful life across the borders were financially so sound that they could afford coming to India with their relatives, neighbours or family members and find a home and spend some years without even getting any employment. But there is a huge population which is still suffering back in Afghanistan and cannot afford to leave the place. Most of these (who have settled in India) refugees have some amount of property back in Afghanistan, which they sell time to time as per the need, with the help of a broker or relative living there.
The major source of employment for the Afghani population is restaurants and medical shops. The restaurants are popular for their Afghani non-vegetarian food and the medical shops help the people coming from Afghanistan on a medical visa, get medicines on a lesser price. The women of the community say that it is so much better in India and that they do not want to go back to Afghanistan, until peace is established there. One of the major findings of the conversation with the women refugees have been of their longing for freedom. The women are scared of their pasts and it is difficult for them to leave it behind. But they have plans for their future in spite of the trauma that they have gone through, in spite of all the difficulties that they have faced, they are hopeful for their and their children's better future. With possible government interventions in the areas of employment, education and health, it would no longer be a struggle for the Afghani refugees in India to ensure a sustainable livelihood for them.
The photo used in the slider of refugees fleeing credits to photographer Raghu Rai.