Obesity and breast cancer: a wakeup call
Breast cancer is one of the leading causes of death among women in India, and obesity has been considered as one of the most critical aspects that greatly affect the risk of breast cancer.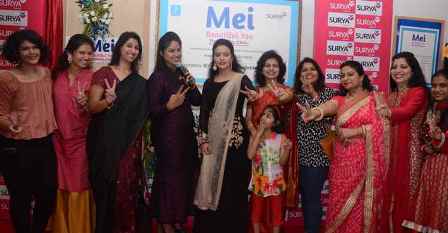 Breast cancer is the most common cancer among women globally as well as in India. The rate of breast cancer in India has increased by 39.1 per cent from 1990 to 2016. An estimated number of patients with breast cancer in 2016 were 5.26 lakh. Breast cancer is the first or second leading cause of death among women in 28 Indian states.
There are many factors that could elevate the risk of developing breast cancer. Some of these are beyond the control of individuals. But many factors are considered controllable such as lack of physical exercise, balanced and nutritious diet. Among the controllable factors, obesity has been considered as one of the most critical one that profoundly affects the risk of breast cancer.
The Global Nutrition Report 2018 highlighted that obesity among the adult population is at record levels with nearly 39 per cent of adults overweight, globally. The World Health Organization defines overweight and obesity as "abnormal or excessive fat accumulation that may impair health". To measure it, we commonly use a scale known as Body Mass Index (BMI). For the Asian population, BMI is calculated by dividing a person's weight (in kilograms) by height (in meters) squared and is expressed as kg/m2. BMI above 23.0 kg/m2 considered as overweight and above 25.0 kg/m2 as obese.
The emerging high rate of obesity among Indian women raises an alarm. For example, the prevalence of obesity among reproductive-age women (15-49 years) increased from 9.3 per cent in 2005-06 to 20.7 per cent in 2015-16, with considerable regional disparity across states.
For instance, in 25 states and union territories, 1 in every 5 women was obese as per the National Family Health Survey conducted in 2015-16. In Andhra Pradesh, Goa, Kerala, Punjab, Tamil Nadu, NCT Delhi, Chandigarh, Puducherry, over 30 per cent of women were obese.
The adverse impact of obesity on diabetes and heart diseases is well established. Moreover, recent studies across different settings in the world have demonstrated that obesity is associated with higher risks of cancers of various organs including oesophagus, gastric cardia, thyroid, pancreas, colon, rectum, endometrium, prostate, gallbladder, ovary, and breast. In the case of breast cancer, studies have shown that obesity is significantly associated with an increase in the risk of breast cancer among women. For instance, a study has shown that the risk of breast cancer among obese women was 12 per cent higher than the women of normal weight. Furthermore, among postmenopausal women, those who are obese had a 20 per cent to 40 per cent increase in risks of developing breast cancer compared with normal-weight women. A hospital-based study from Mumbai found that central obesity was strongly associated with risk of breast cancer among women, irrespective of menopause or with no history of hormone replacement therapy.
---
---
The chance of getting breast cancer is higher among person with fat tissue by raising steroid hormones levels. Furthermore, insulin levels tend to be higher among obese women, and this too is linked with breast cancer. It is also found in studies that obesity leads to the chronic low level of inflammation – a process by which the body's immune system malfunctions and can cause DNA damage, leading to breast cancer development. Studies further suggest that the risk of breast cancer appears to be at a higher level among women who gained weight as an adult.
In recent years, a growing body of evidence suggests that obesity is also impacting mortality rates. For instance, a study published in the Annals of Oncology found that when compared with normal-weight women, obese women had a 21 per cent to 41 per cent higher risk for total mortality and a 25 per cent to 68 per cent increased the risk for breast cancer mortality.
The study recommended that maintaining a normal weight is the best for cancer survival probability.
India is undergoing a rapid demographic, health and nutritional transition. On one hand, the country is still fighting with the battle against poverty, under nutrition and communicable diseases, while on the other hand, a rapid rise in non-communicable diseases and their risk factors like rising obesity pose a serious threat. This is worrisome given the link between obesity and breast cancer.
It is important to note that maintaining healthy weight becomes more important but it becomes difficult as we age. For women, menopause is a typical point of challenge that causes many to gain weight. Thus, awareness about breast cancer and maintaining a healthy lifestyle must be targeted from the adolescent age. Also, a comprehensive approach of addressing lifestyle-related risk factors such as maintaining ideal body weight, regular physical exercise, quitting smoking and excessive alcohol consumption, breastfeeding, along with promoting regular breast cancer screening are some of the very effective and low-cost preventable strategies. (India Science Wire)