Pandemic-Stressed Economy: Start-up Loans up to Rs 50 cr under Priority Sector
Farmers' Producers Organisations (FPO) can now get loans up to Rs 5 crore, if they undertake farming with assured marketing of their produce at a pre-determined price.
The Narendra Modi-led government's Start Up initiative has got a major boost with the Reserve Bank of India (RBI) revising its master circular on priority sector lending. Start-ups can now qualify for loans of up to Rs 50 crore under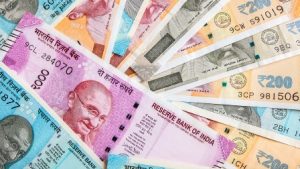 the priority sector. As RBI doubled the overall limit for renewable energy and healthcare as part of its revision to priority sector lending guidelines, the renewable energy used for agriculture will also qualify under this revised guideline.
According to RBI, the revised guidelines are aimed at aligning them with "emerging national priorities and bring sharper focus on inclusive development". Further, it is expected that these steps will enable better credit penetration to credit-deficient areas, increase lending to small and marginal farmers and weaker sections, and boost credit to renewable energy and health infrastructure.
In the latest revision, banks have been told to earmark 10 per cent of their loan book for advances towards small and marginal farmers, which is a 2 per cent increase from the current 8 per cent. Districts or sectors that don't get adequate credit should witness more lending activities as per the new guidelines.
The start-up introduction is part of the government's move to include the sector in micro, small and medium enterprises (MSMEs). It is evident from the RBI's master circular that starts-ups engaged in agriculture and allied activities, as well as those which qualify to be called MSMEs, would get loans under the priority sector target.
Farmers' collective could take loans of up to Rs 30 crore for purposes like solar-based power generators, biomass-based power generators, wind mills, micro-hydel plants, and for non-conventional energy based public utilities. Street lighting systems and remote village electrification, etc. are some of them.
As per the guidelines, the loan limit will be Rs 10 lakh per borrower for individual households.
Advances to weaker section will be 12 per cent of credit for Scheduled Commercial Banks (SCBs) and Small Finance Banks (SFBs). However, the rule doesn't apply to foreign lenders with under 20 branches. Regional Rural Banks (RRBs) already have to lend 15 per cent to weaker sections. Once lending is done under priority sector, the rates are subsidised, and the government also chips in with subvention in some cases.
---
---
A weighting of 125 per cent would be assigned to incremental priority sector credit in districts, from 2021-22 onwards, where credit flow was comparatively lower (less than Rs 6000). A lower weighting of 90 per cent will be assigned to incremental priority sector credit in districts where credit flow is comparatively higher (at Rs 25,000 per capita towards priority sector lending) in order to compensate for the low credit flow.
Total priority sector lending for primary Urban Cooperative Banks (UCBs) will be raised to 75 per cent of their books by March 2024, from the existing 40 per cent target. Advances to weaker section would be 12 per cent for UCBs from 2023 to 24, which is an increase of 2 per cent from the current 10 per cent. Small and marginal farmers should get 10 per cent of the total loans from 8 per cent now.
Farmers' Producers Organisations (FPO) can now get loans up to Rs 5 crore, if they undertake farming with assured marketing of their produce at a pre-determined price. Meanwhile, crop loans to farmers can go up to Rs 2 crore per borrowing entities for medium- and long-term loans for agriculture and allied activities. Moreover, farmers can get loans up to Rs 50 lakh for 12 months against their warehouse receipts. Further, loans towards agriculture infrastructure can go up to an aggregate sanctioned limit of Rs 100 crore per borrower.
It also needs mention that the RBI also doubled credit limit for health infrastructure, including the allocations for 'Ayushman Bharat', and banks can now give loans of up to Rs 5 crore per borrower. The loan amount can be used for setting up schools, drinking water facilities and sanitation facilities including construction/refurbishment of household toilets and water improvements at household level, etc. Further, loans up to a limit of Rs 10 crore per borrower will be available for building healthcare facilities including under 'Ayushman Bharat' in Tier II to Tier VI centres.
The Start-up India is an initiative of the Government of India, which was first announced by Prime Minister Narendra Modi in 2015. The RBI did the last such priority sector revision in 2015.