PDS System: One Nation–One Ration Card and Beyond
The biggest beneficiaries of One Nation-One Ration Card are migrant labourers and it is to be implemented in a time-bound manner.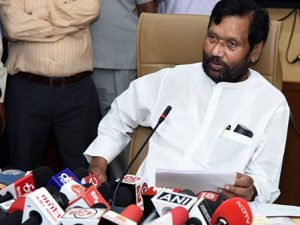 Recently the Food Minister Ram Vilas Paswan has announced that the One Nation–One Ration Card initiative is meant to ease the distribution of Public Distribution System (PDS) foodstuffs to migrants across the country. But our experience with the PDS system has not been as convenient to our people as it claims to be.
Speaking in a conference, the minister has said that, 'biggest beneficiaries of this will be those migrant labourers who move to other states to seek better job opportunities and will ensure their food security'. This will provide ease to migrants to buy at any ration shop of their choice or convenience. There are several states in India already executing the Integrated Management of PDS (IMPDS) such as Andhra Pradesh, Gujarat, Haryana, Jharkhand, Karnataka, Kerala, Maharashtra, Rajasthan, Telangana and Tripura, which facilitates a ration cardholder to shop anywhere across the state. Besides, the central government is planning to create a central repository of all ration cards to prevent duplication.
Paswan also reiterated that IT technology must be used right from the time of procurement of food grains up to distribution to bring down corruption and improve overall efficiency. The One Nation–One Ration Card would be implemented across the nation in a time-bound manner. Some states such as Tamil Nadu has already digitized the PDS cards. However, sync with AADHAR is not happening because of several issues cropping up one after another.
In India, the PDS system helps about 81 crore people to seek their food security. About 612 lakh tonnes of food grains stored in warehouses both run by state and private store are distributed among the poorer population.
Food Subsidy and Other Issues
Although PDS system is providing food security, it has a lot of problems that plague the system than helping its progress. The foremost concern is the corruption that takes place in and around any food distribution point, committed by staffs and local politicians. Besides, officials of the state apparatus spoil the very purpose of the distribution system. At one point of time, 18 departments are supposed to supervise the proper functioning of PDS shops in Tamil Nadu. How many states are following this kind of system consistently is factually unknown.
The subsidy provided to PDS is both direct and indirect. Food subsidy at the national level stands around Rs 2 lakh crores according to 2018–19 budget estimates.
Needless to say, it increased every year as the population is also increasing among the poorer sections in the country. Calculating indirect subsidy is a mammoth exercise as it expands beyond legal and illegal limits. Leakages are another issue that stood at 48 per cent during 2011–12. Eliminating fake cards has been a challenge until digitization recently came in place, and about 27,559,760 cards were taken out of the system. Many more will follow as AADHAR has to be synced soon.
---
---
The recent figures suggest that the consumption pattern is not the same across India as urban households spend more on non-food items compared to rural households. Therefore, the question arises that for whom we need PDS and under what system?
Reforming the PDS and Creating Single Outlet Distribution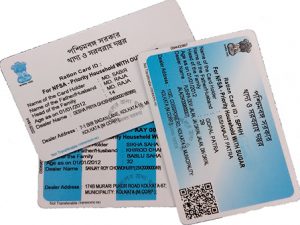 Direct Benefit Transfer (DBT) has been mooted and suggested to be the right remedy for the collapsing PDS system. However, identifying the right beneficiary is not that much easier since practical exercise is different from theory and planning. Various data have to be included in arriving to a conclusion about a households' economic status. Through AADHAR and PAN cards, Economic Census and beneficiary list of the state government's reach to poorer section and other related data helps the government to derive the desired status. Against this prevailing background, switching to a new system that helps both the government and poorer people would be a welcoming scenario. Under the system, all PDS shops would be clubbed for construction under one roof, with a shop at every 3 sq.km in rural areas and 5sq.km at urban localities, along with one departmental store like a distribution centre. In Tamil Nadu, there are government-supported co-operative stores that sell all provisional and household goods much like any departmental store mostly located in towns/cities. Subsidized food articles, kitchen needs and other home needs are sold there for any consumers. Similarly, under a new arrangement, all the nearby PDS shops will be clubbed together and brought under single combined stores to provide the same consumer-oriented services.
It will reduce the cost of running PDS shops and make the management more efficient. There will be no reduction of staffs since the new arrangement needs more workforce.
DBT Transfer and Subsidy
The beneficiaries residing at rural and semi-urban areas would be credited with Rs 3,000 and those residing in municipal and above urban localities would receive Rs 5,000 to purchase their monthly requirement from those single-utility shops, right from all essentials to household appliances. The poorer households would be provided with a subsidy of 50 per cent on foodstuffs that are listed as essential to lead a healthy life. So, the malnutrition issue will also be addressed efficiently. In recent times,the government proposes organic farming to enhance healthy food intake and keeping away many ailments. For other non-food items they have to pay at full. By doing so, there will be a balance left out in the pre-paid cards (Jandhan cards), which can later be utilized for other purposes like sundry expenditures for the household. The subsidy would be the real game changer in the consumption pattern for the poorer households.
---
---
On the otherhand, the government shall waive all the GST charges for non-essential items that are being purchased through the card. This is in case if there is a claim that GST is a hindrance for extended purchase. A major gain by the suggested system is abolishing the current PDS structure and absorbing the staffs into the new system which is hassle-free. The government shall also reduce the subsidy bill through integrated single overhead and simultaneously uplift the poorer through enabling them to consume according to the needs and time. The DBT system at the same time would also be carried through effectively.
MSP and the New Integrated PDS System
The suggested system would also change the way the minimum support price (MSP) is administered. As the foodstuffs bought by the poorer would be varying, there should be a new MSP system to encourage multi-cropping environment against the mono-cropping that is being practised. India was once divergent in crops, but pulses and cereals are currently being imported. Second, there is a small presence of millets that once dominated the food scenario of rural households. At one end, the government is encouraging organic farming, and on the other, it is promoting the mono-cropping through the PDS system. Rice and wheat are major food crops that are lifted in large-scale from warehouses as they are the available staple food for the public, particularly in the poorer sections.
Therefore, the new system of food distribution would help bring back the rich bio-diverse food habits among the population as well as abolish a system that did not correctly address the intended purpose earlier.