'Prioritising Humanity, Not War': Nobel Peace Prize 2018 winners
The Peace Prize awarded to Dr. Denis Mukwege and Nadia Murad puts a brighter spotlight on the issue of conflict related sexual violence.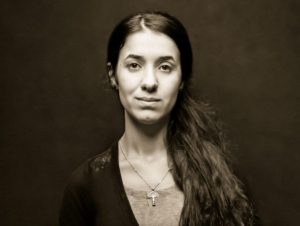 T he Norwegian Nobel Committee announced the decision to award the Nobel Peace Prize for 2018 to Dr. Denis Mukwege and Nadia Murad for their efforts to end the use of sexual violence as a weapon in war and armed conflict.
Berit Reiss-Andersen, chair of the Nobel Committee, while noting the contribution of both the Nobel laureates said, "Denis Mukwege is the helper who has devoted his life to defending these victims. Nadia Murad is the witness who tells of the abuses perpetrated against herself and others."
"Dr. Mukwege founded the Panzi Hospital in 2008 in Bukavu, a city situated in the unstable region of Eastern Congo. The hospital treats victims of sexual violence, most of whom have been affected by the long lasting civil war in Democratic Republic of Congo (DRC)."
Facing a failed assassination attempt in 2012, the Nobel Laureate had to flee the country with his family but relentless, he returned in January 2013 to continue his work. Besides, Dr. Mukwege also campaigns against the use of rape as a weapon in war and has openly criticised the government of DRC for its lack of an appropriate response to conflict-related sexual violence.
Though there have been successful prosecutions in Congo against people in power who have authorised or perpetrated acts of sexual violence, including the conviction of a member of Parliament in South Kivu and his militia of a 'crime against humanity' for the abduction and rape of 39 children in the Kavumu case, the situation, with respect to the total number of cases of sexual violence, has worsened.
The annual report by the Secretary General of the UN published in 2017 regarding 'Conflict- Related Sexual Violence' notes '… the United Nations Population Fund (UNFPA) reported 5,783 cases of sexual violence in conflict-affected provinces, more than twice as many as in 2016'. It also stated that the number of incidents of sexual violence attributed to both FARDC (Armed Forces of the DRC)  and the Congolese National Police have increased by 28 per cent and 109 per cent respectively while recommending the government to reinforce its efforts to combat sexual violence.
"The other laureate, Nadia Murad is a human rights activist from Iraq. She belongs to the Yazidi minority in Northern Iraq. In 2014, The Islamic State in its systemic and brutal attack against the minority community, overran the village where Murad lived with her family and she along with thousands of other Yazidi women were taken hostage."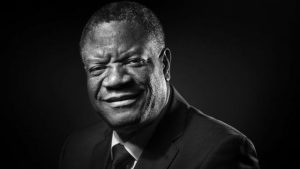 In the three months of captivity, she was repeatedly raped and sold as a sex slave until she fled to Mosul, where a poor family offered her refuge. The family helped her escape by obtaining a fake identification for her and smuggling her out of ISIS-occupied territory.
Showing immense fortitude, Murad came forward to spread awareness regarding the brutalities suffered by the Yazidi women at the hands of ISIS and recounted her experiences in front of United Nations Security Council, the US House of Representatives, Britain's House of Commons and numerous other global platforms. She was named the UN's first Goodwill Ambassador for the Dignity of Survivors of Human Trafficking.
Continuing her commitment towards campaigning to prevent sexual violence against women, Murad in a statement on receiving the Nobel Peace Prize said, "Persecution of minorities must end. Sexual violence against women must never be tolerated."
She added, "We must not only imagine a better future for women, children and persecuted minorities, we must work consistently to make it happen – prioritising humanity, not war."
"The UN reports that 'Overall, as at November 2017, 3,202 civilians (1,135 women, 903 girls, 335 men and 829 boys) had been released from ISIL captivity, while a further 3,215 (1,510 women and girls and 1,705 men and boys) remain missing'."
The Peace Prize has put a brighter spotlight on the issue of conflict related sexual violence and the need to step up the momentum to ensure prevention and prosecution in cases involving such acts.