Romancing Football during Global Pandemic COVID-19
"Biosecure football" is to be the new normal for what remains of the season: no fans in the stadiums, no exuberant group celebrations after scoring, and no pitch invaders – human or otherwise. And though football will grace our screens once again, it will be a shadow of the spectacle it once was.
2020 was set to be the year of sporting bonanza – annual sporting events aside, some of the other big draws were the Tokyo Olympics, Euro 2020, and the T20 Cricket World Cup. In the midst of the global pandemic COVID-19, tournaments have been called off, players have had to suspend training, and the future of spectators at sporting events has been thrown in doubt. After a flurry of cancellations and postponements in March, European football is slowly leading the pack of spectator sports in getting back on its feet.
On 16 May, two months after being suspended, football resumed – but only in Germany. Borussia Dortmund took on Schalke in the Revierderby. Under normal circumstances, the derby would probably not be met with the same frenzy typically reserved for the El Classico or Manchester Derby, but in times of a pandemic when matches are far and few football fans will probably make do with what they get. Elsewhere, Paris Saint Germain were declared winners of a curtailed French Ligue 1. Netherlands, on the other hand, declared the 2019-20 season void after deciding against resuming play.
---
---
Had 2020 stuck to the script, the Premier League would have wrapped up on 17 May. Instead, Liverpool – conquerors of Europe last year, within touching distance of the Premier League Trophy this year fulfilling a dream spanning three decades – are probably looking on with a touch of envy as Germany's Bayern Munich resume their forward march towards what is likely to be yet another Bundesliga title.
Football is a lucrative business and with any such profit-oriented enterprise, curtailment of its activities generates huge losses. Loss from broadcast revenues can amount to £762 million, if the Premier League season is declared void. If the season resumes in mid-June and the remaining 92 fixtures are played, the loss will be slashed by almost half.
As the richest football league in the world, the Premier League is sitting on cash reserves of an estimated £1.5 billion – ending the season as it stands will put a dent in revenue generated, but need not end the future of certain clubs as is feared.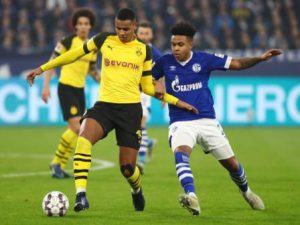 However, because profit sharing is rarely equitable, the hardest hit clubs will be those outside the top-tier league and who cannot rely on the deep pockets of their billionaire owners. Now, casual football fans outside of the UK, raised on a steady diet of Premier League football, can be forgiven for not being as invested in the fate of clubs competing outside the top-flight. But, without Halifax Town, would we be chanting "Jamie Vardy's having a party" as he embarked on a scoring spree in 2015-16 that ultimately resulted in the best unscripted underdog story in recent times? Before Jamie Vardy, there was Ian Wright – second only to Thierry Henry in number of goals scored for Arsenal. Dulwich Hamlet – a sixth-tier club – is where Ian Wright was playing before being scouted by Crystal Palace and eventually finding his way to Arsenal. It is these clubs at the lower-rung of English football that are most at threat because of the pandemic. Should they be allowed to fall by the wayside when their only fault is failing to grab as many eyeballs as a top-flight club? In prioritising profits, we stand the risk of removing the romance from the game and reducing clubs to corporate machines whose worth is estimated in the revenue they garner. As part of Project Restart, the UK government has encouraged the Premier League to consider reallocation of revenue such that it trickles down to the grassroots organisations and at-risk clubs that have so far relied on ticket monies for survival.
Setting aside the siren song of money, the question that has been on many people's minds these past few weeks is the very need for sport in these difficult times. Advocates of resuming football have drawn parallels with World War I and II – if the devastating wars could not stop the ball rolling, should European leagues be bowing down to a virus? They argue that sports, in general, have a unifying effect on people and foster a spirit of togetherness and community. Younger fans of Manchester United and Arsenal may be surprised to learn that both teams briefly resorted to sharing stadiums with their arch rivals Manchester City and Tottenham Hotspurs, respectively, during World War II in order to keep the game going. The British Government was opposed to suspending football because they saw sport as a tool to boost public morale and divert public attention away from the dispiriting news of death at the front. These days, some have gone as far to argue that staying at home to curb the spread of the infection would become a lot easier and tolerable for people, if live telecast of sporting events is resumed.
---
---
On the flip side, calling for football to resume while the world continues to remain in the grip of the virus ignores the difficulties associated with doing so in a manner that is safe for players, support staff, grounds personnel, security guards, and the families. In the run up to the first weekend of matches, players from Dynamo Dresden tested positive and the entire team had to be isolated because of which the game had to be called off. Other sporting bodies will also be keeping tabs on Germany's experience and working out plans to get going themselves. Resuming sports results in resumption of travel as athletes crisscross the country moving from stadium to stadium and hotel to hotel defeating the purpose of limiting travel to curb the spread in the first place. In order for the proceedings to go off smoothly, extensive testing of all personnel involved is needed at regular intervals. However, at a time when healthcare workers continue to lack access to tests and personal protective equipments (PPE), is it in good taste to divert necessary resources towards football?
The verdict is still out on whether the resumption of the Bundesliga has been a success. However, irrespective of what side of the argument you find yourselves in, now that the Germans have showed it can be done, it wouldn't be too much of a stretch to expect England, Italy and Spain to follow suit. 
"Biosecure football" is to be the new normal for what remains of the season: no fans in the stadiums, no exuberant group celebrations after scoring, and no pitch invaders – human or otherwise. And though football will grace our screens once again, it will be a shadow of the spectacle it once was. In the absence of an Anfield bursting at its seams with raucous supporters clothed in red and belting "You Never Walk Alone", would we have witnessed that miraculous comeback of Liverpool against Barcelona? And who could forget the joyful exuberance of the Leicester City fans as they witnessed their team script history week after week in 2015 – 16, so much so that they set off a mini-earthquake in the stadium following a last-gasp winner against Norwich City? In the end, the lure of money will be too great to ignore and football will resume and we will once again be glued to our screens cheering on teams that we have adopted as our own; only this time it will be from the confine of our homes, and not in stadiums or pubs. However, in our hearts we will all keenly feel the absence of that which really makes football "the beautiful game" – that collective experience that brings disparate individuals from all corners together for a fleeting moment in which the entire gamut of human emotions is placed on display.