Spyware Target WhatsApp Users
The users of various countries such as Africa, Asia, Europe, the Middle East and North America were affected by the spyware attack accounting to almost 20 countries worldwide.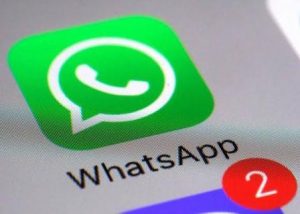 The recent controversy regarding the snooping of WhatsApp accounts of journalist and activist to spy on their activities using Israeli spyware named Pegasus led to widespread fear among the people. In India, there are around 400 million officially registered WhatsApp users. The communication networks have now responded by saying that the government has been informed on two occasions: once in May and again in September. WhatsApp recently filed a lawsuit against the NSO Group of Israel in the U.S. court, alleging that the firm incorporated cyberattacks into the application by infecting malicious software on mobile devices.
NSO disputed WhatsApp-level allegations and stated in a statement that NSO's sole purpose was to provide technology to licensed government intelligence and law enforcement agencies to assist them in combating terrorism and serious crime. The Indian government sought an explanation from WhatsApp by 4 November after it was revealed that Indian citizens were spied upon using Pegasus. There was also much outrage on social media with questions being asked of the Indian government and calls to boycott WhatsApp.
---
---
Genesis of NSO Group
Three friends—Shalev Hulio, Omri Lavie and Niv Carmi—founded the NSO Group in Israel as a cyber intelligence company in 2010. This also opened up a U.S. marketing and sales arm. In 2014, for US$120 million, Francisco Partners Management, a private equity firm headquartered in San Francisco, bought a controlling stake in the NSO Group. NSO Group, an Israeli cyber-intelligence agency, has developed a mobile surveillance package called Pegasus, reportedly helping governments and authoritarian regimes around the globe to snoop on people. Nevertheless, NSO says it is a supplier of monitoring tools for governments and law enforcers, and its products tackle and prevent serious crimes and help search and rescue operations after natural disasters.
Pegasus Spyware
The spyware named 'Pegasus' was created in 2016 by the Israeli cyber arms company NSO.
Pegasus exploited a weakness in the video call feature of WhatsApp that enabled attackers to inject the spyware into their phones simply by ringing the number of targets. Even if the call is not answered, it reaches the phone. Once Pegasus is enabled, it can access private data from selected users, including passwords, contact lists, calendar events, text messages and common live voice calls.
Pegasus is successful in surveillance on three levels: initial information extraction, passive monitoring and lively collection. Pegasus was designed, in part, to intercept communications dispatched to and from a device, which include communications over iMessage, Skype, Telegram, WeChat, Facebook Messenger, WhatsApp, without leaving a hint on the device and consuming a minimal battery or memo.
Is the Govt Spying?
NSO products are used exclusively by government intelligence and law enforcement agencies to fight crime and terror. Doubts raised on who was behind the whole targeted attack on activist and journalists. Rights activists charged in the 2018 Bhima Koregoan violent incident. Attorney Nihalsing Rathod, Professor Anand Teltumbde, Dalit activist Vivek Sundara and Jagdish Meshram, a human rights lawyer, are among those threatened by Pegasus.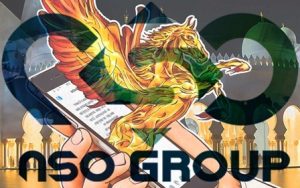 Pratik Sinha founder of Alt News says that 'Pegasus is a state-of-the-art spyware, and NSO charges an exorbitant sum for its product and services. According to a 2015 contract, between the National Communications Authority of Ghana, Africa, NSO and a local reseller, NSO was paid US$8 million for the Pegasus spyware and associated services. Similarly, Mexican Federal agencies have reportedly purchased US$80 million worth of spyware from NSO from 2011 to 2017. As a company, NSO has offered services to various clients and helped them hack a victim's phone through a variety of methods. The government needs to investigate who in India can afford to hire NSO and is interested in targeting select activists, lawyers and journalists, especially when NSO itself claims that it sells the software only to government agencies. The usual whataboutery (an attempt to discredit an opponent's position by charging them with hypocrisy without directly disproving their argument) about this being an attempt to defame the government is not going to be enough this time around'.
There are some protective measures for smartphone users. Citizen Lab has put together a 'to-do' list to ensure that Android users can save their electronic gadgets.
De-link cloud Accounts
Pegasus spyware can steal credentials ('tokens') from your device, letting an attacker continue to access your online accounts even after your device is no longer infected.
For example, the Google account attached to your device could be accessed by an attacker on a continuing basis, letting an attacker read your Gmail messages or view your photographs.
Citizen Lab believes that one can block some potential unauthorized access to their accounts by logging out of these accounts using the Android phone that one is currently using.
---
---
Replace Your Device
Citizen Lab currently believes that infection with Pegasus spyware can survive a factory reset on some Android phones.
However, based on their experience, Citizen Lab has admitted that they do not know the full range of devices for which this applies. Therefore, they recommend replacing your phone if you have been a target of Pegasus spyware.
Change Your Passwords
Once you have obtained a new phone, you should change the passwords for the cloud accounts that were attached to your original phone, as well as any other accounts that you use regularly. One can also use a password manager to help in quickly creating a strong new password for one's accounts. Make sure to use a different password for each account or service.
Enhance Your Online Safety
One may be at risk from other forms of digital targeting or spyware like Pegasus in the future. Being targeted means that someone invested time and resources in an effort to access your personal device.