Talk of the Tune: What is So Special about Ramooz's Aalav?
Aalav; produced in collaboration with local artists playing instruments popular in Kashmiri music tradition, gets featured by Rolling Stone.
The recently released music video Aalav by the Kashmir-based band Ramooz received quick acclaim from the local listeners and also those outside Valley. Led by Zeeshan Nabi, a native to the land along with the band members Ayan Joe on bass, guitars and backing vocals, and Srinath S. Kumar on drums and percussion, have been composing music since the past one year.
Zeeshan Nabi, a lyricist, composer, lead vocalist of Ramooz, and also native to the land, studied music professionally from reputed global music institutions like KM college of Music and Technology, Tamil Nadu, founded by Dr A.R. Rahman and Sir Zelman Cowen School of Music, Monash University, Melbourne, Australia. According to him, this process of learning allowed him to understand and interpret a wider spectrum of sound and music theory and its significance in evolving cultures. He also gives credit for his technical, systematic music production and arrangement skills to his academic background. Nabi envisions production of original music by staying true to his cultural roots, which is reflected in Aalav; produced in collaboration with local artists playing instruments popular in Kashmiri music tradition.
The direction, screenplay and storyline of Aalav was (conducted) by Mirum Quazi, which had quite a significant impact on the viewers. The dark and alienating imagery in the video has been constructed with the usage of mask and space, which denotes the insignificance of an individual body in the shattered and mutilated Kashmiri identity. The music video tries to reciprocate decades of suffering of the Kashmiri community, which has penetrated deep into the everyday social, political and economic structures.  
The entertainment industry in Jammu and Kashmir, including that of music and theatre, was severely hit post-1989, after the rise of armed rebels.
Even though Indian film industries, including Bollywood continued, albeit patchily, filming in the Valley as well as produced narratives based on the conflict; for decades no local content could come through mainstream. Could we see it as marginalisation, an effect of the conflict or a deliberate attempt to censor local voices by institutional platforms requires to be probed?
With the advent of OTT platforms like YouTube, many young artists have received quick fame, but in Kashmir it has brought a fresh lease of life to the popular music industry, so far limited to performances in domestic spaces as well as state-sponsored events. A swift response from the local artists in terms of utilising this platform to voice themselves and their identities needs to be applauded. In fact, Kashmiri musicians like Mohmad Muneem, MC Kash, Ali Saffudin and others have moved beyond—with all their efforts have now constructed a space for themselves internationally. The genres of these musicians differ from each other extensively, but their voices stand strong against oppression. Due credits must be given to all these frontliners for opening this space for upcoming musicians.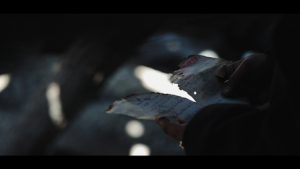 Aalav is a collaborative project between the independent artists associated in different fields, which reflects the possible development towards a music industry in Kashmir. According to Nabi, "artists emerging and receiving due credits for their work have given subtle hope by pushing the boundaries. The transition taking place in the musical landscape is being taken seriously with high chances that an independent collaborative organisation might get formed".
The artist also voices his views on the need of increased standards of professionalism and serious efforts by upcoming musicians.
He points out that "there are many brilliant musicians in the valley with great potential, which could be polished with proper training and globalised musical knowledge. Also, practice of making cover albums needs to be shifted towards production of original music, which cultivates the musical landscape of Kashmir. There needs to be contributions, which have the ability to add on rather dissolve the significance of Kashmiri classical music, which has its own dynamic history."
Although working in a conflict zone inherits the crisis of existence which cannot be escaped. Zeeshan Nabi's Meerakii Studio, established in 2018, has been shut since august 2019, post abrogation of Article 370, enforcing valley into a complete lockdown affecting survival of all major industries, including movements in music. To which Nabi responds saying, "one cannot move ahead by investing in studios, merely by seeing it as a business model, but it must be seen as an asset playing an essential role in the collective efforts and contribution towards a bigger dream."
Serious efforts also require funding, which stands as a barrier in Kashmir, due to the absence of an industry and continued instability. The video of Ramooz's first track was supported by Funkaar International for which consistent efforts were being put in since 2017 by Nabi. For the album, the band is opting for crowd funding as they are undergoing financial crunch due to the extended lockdown post abrogation of Article 370 and COVID-19.