The serious case of Blood Banks in India
Restricting blood banks from profiteering and bringing stringent procedures to check the quality of blood before it finds a place in storage are needs of the hour.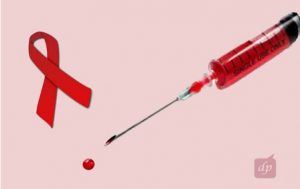 The recent incident in a southern town of Tamil Nadu has once again put the spotlight over the functioning of blood banks in the state. Sattur, a well-known town of Virudhanangar district, recently reported an incident where HIV positive blood was transfused to a 23-year-old pregnant woman at a government hospital. Later she was shifted to Madurai's government hospital for further treatment. In order to prevent the spread of disease to the child, necessary medical attention was given to the victim by a team of specialists.
Meantime, the donor of the infected blood attempted suicide and subsequently succumbed to it on December 30.
The Madras High Court took a suo-motu cognisance and asked the matter to be taken by the government concerned and submit a report. Later National Human Rights Commission (NHRC) also sent a notice to the Chief Secretary after taking a suo motu cognisance based on media reports. It has provided time of four weeks to submit a detailed report.
---
---
How these incidents happen?
Blood donation in India was once a profitable business as payments were made against donation of blood. Later, however, legally, it was barred. Now, voluntary blood donation is practised. Since, there is a shortfall in blood supply across the country, performance of states vary as some of them have surplus blood supply and others witness more than 50 per cent shortfall.
"Worsening the situation, 28 lakh units of unutilised blood and its components were discarded between the period 2012 to 2017. This is the situation when the country faces three million litres of blood shortage on an average."
The shortfall is a surprise considering that more than 500 million of the population is required to donate blood. World Health Organisation (WHO) says that 1 per cent of the total population of the country should donate blood. Accordingly, we should have 1.3 crore or more persons under the donor's list. But the figures stand poorly at 95 lakhs till recently. Loss of life due to shortage of blood is acute as millions of deaths happen following trauma induced surgeries, deliveries and major surgeries.
Hence, blood banks are forced to receive blood from donors which has to test it and pass it for storage. In the Sattur case, the collected blood was transfused to the pregnant woman even before the donor himself found that he was affected with HIV Positive. Normally, the collected blood's shelf life is 30-45 days.
According to a government medical officer, A B Farook Abdulla of Sivaganga, Tamil Nadu, the case of blood donation from the HIV infected patient is "not a negligence". Since, there is a window period of 28 days for finding out that the blood unit contains HIV or Hepatitis B, preliminary tests would clear the doubt of HIV Positive. "Since there are no facilities like Polymerase Chain Reaction for every individual donor to test their blood samples as it is financially not viable at present, we have to depend on 4th Generation ELIZA tests to find out antibodies against virus of HIV generated within human bodies," he says.
---
---
Money Spinners?
"Through conservative estimations, blood banks are portrayed as money spinners. National AIDS Control Organisation (NACO) has proscribed a price of Rs. 850 per unit, and blood components also fetch additional service charges. Hence, the industry is estimated roughly at Rs. 1,000 crore."
According to NACO's website, there are 540 private blood banks which are mostly run by non-profitable bodies. Mostly, profiteering attitude is found in facilities. There are 940 government blood banks out of 2,609 blood banks in India. Private hospitals are also possessing 753 blood banks in total.
What is needed to be done?
Restricting blood banks from profiteering and bringing stringent procedures to check the quality of blood before it finds a place in storage are needs of the hour. Increasing testing technologies with updated instruments and assuring them to be available to all hospitals across the country is another way out. There is also a need to create awareness among the youth for voluntary blood donation so that there is surplus storage. In particular, this has to be done in states like Bihar where the shortage is up to 85 per cent in total. Besides, spreading the message of health for all especially in rural areas to reduce anaemia among women would certainly help the cause.